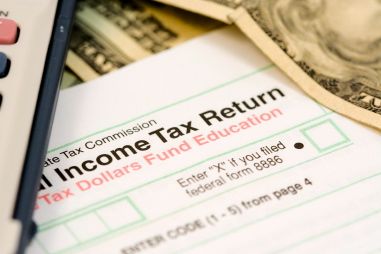 The end of the year is a good time to assess your tax position and look for actions which might help you when it comes time to file. This year, uncertainty in Congress over the financial cliff makes future planning a little trickier, but there are still some things you can do which may help lower your tax burden in 2012.
Deferring Income
You are taxed for income when it is received, which means year-end bonuses or wages that you earned this year won't count as 2012 income if you don't receive them until after January. This is why one common end of the year tax tip recommends deferring income until next year. However, this trick may not be the best strategy this year, as Congress has yet to implement tax laws for 2013 and you could end up paying more in the new year.
Capital Gains and Dividends
As part of the impending fiscal cliff, lower tax rates on capital gains and dividends are set to expire after 2012. While the future rate is yet to be decided, you may want to consider how these changes could affect your financial situation. If you are unsure, talk to a financial planner to find out if this might be a good time to reassess some of your financial strategies.
End-of-the-Year Deductions
Another way to lower your tax bill is through deductions, such as charitable giving, medical expenses or mortgage interest payments. Remember that increasing your deductions through additional end-of-the-year payments or donations will only help if you plan to itemize in 2012. Also keep in mind that some expenses may not be deductible if you qualify for the alternative minimum tax.
Retirement Savings
Maxing out your annual contributions to tax-deferred retirement accounts is a great investment. If you are still working, make sure you are contributing the maximum amount to your 401(k). If you have IRAs, you can make contributions for 2012 up until April 15, 2013, but doing it now will keep you from forgetting come tax time. In either case, remember that your maximum contribution limit does go up after age 50.
Flexible Spending Accounts
Setting up a flexible spending account (FSA) through your employer for medical or child care expenses can be a great way to lower income and Social Security taxes. However, FSAs are designed to be "use it or lose it." If you don't spend the money in them by the end of the year, you will lose whatever amount is left in the account.
IRA Distributions
Once you reach the age of 70-and-a-half, you are required to take minimum distributions from your traditional IRAs. Not taking out enough through distributions results in steep penalties, including a 50 percent excise tax on the amount you should have withdrawn. These minimum distributions only apply to traditional IRA plans, not Roth IRAs, but you should check with your IRA custodian to make sure that you understand which type of plan you have.