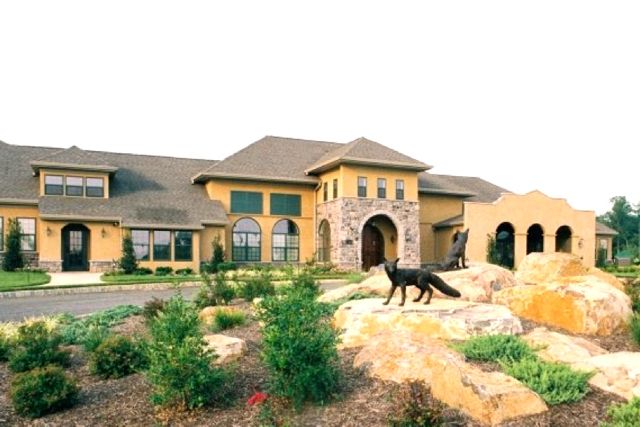 Active adults looking for an East Coast retirement destination may fall in love with the quaint charm of Garnet Valley, Pennsylvania. This tranquil area features quiet age-restricted communities and several nearby shopping districts, while also having easy access to many East Coast hot spots, including Baltimore and Atlantic City.
Location
Garnet Valley is an unincorporated community, in Delaware County, Pennsylvania, which sits along the Delaware border. The community is just 35 minutes southwest of Philadelphia and about 25 minutes from Wilmington, Delaware. For weekend trips, Garnet Valley is within 90 minutes of both Baltimore, Maryland and Atlantic City, New Jersey. The area is also within two-and-a-half hours of New York City and Washington, D.C. Weather in Garnet Valley is typically warm in the summers and cold in the winters.
Climate
The area features four distinct seasons, including colorful foliage in the fall and blossoming trees and flowers each spring. During the peak of summer, high daytime temperatures are typically in the mid to high 80s. Daytime highs in the winter are much colder, usually reaching the high 30s or low 40s.
Attractions
Like much of the East Coast, Delaware County has a rich history stretching back to Colonial times. The Delaware County area was first explored in 1609 by Henry Hudson. It was originally home to the Lenni-Lanape tribe of Native Americans and was developed by Swedish, Dutch and English settlers. The area was later given to William Penn, by King Charles II of England, to become part of Pennsylvania.
In Delaware County, historic sites and charming shopping districts bring a sense of the past into modern times. Not far from Garnet Valley, Brandywine Country offers restaurants, wineries, arboretums, historic sites, and hotels. It is a popular weekend retreat, as well as a great place to enjoy some local shopping and dining.
Nearby Historic Kennett Square features art galleries, restaurants, and specialty boutiques, as well as special events and holiday celebrations. Along the Delaware River, in Chester, locals and visitors can also try their luck at Harrah's Philadelphia Casino and Racetrack.
Other area attractions include the Brandywine River Museum, Winterthur Museum and Garden, Hagley Museum, and the Nemours Mansion. Garnet Valley is also just 25 minutes from Longwood Gardens, one of the most well-known, expansive botanical gardens in the United States.
Active Adult Communities
Active adults interested in settling in Garnet Valley can choose from available condos, attached homes and single-family homes at Foxfield, a community designed for residents aged 55 or better. Other nearby communities include Traditions at Ridley Creek, in Brookhaven, and Fox Hill Farm, in Glen Mills.
During your next East Coast vacation, spend some time exploring the historic charm and natural beauty of Garnet Valley, Pennsylvania.