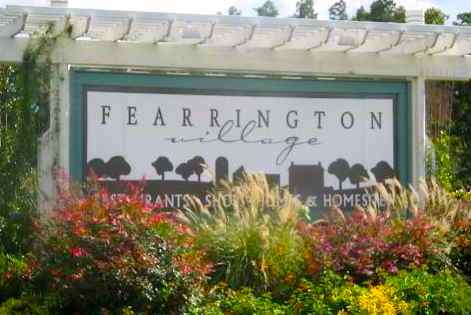 Fearrington Village in Pittsboro, North Carolina may be open to residents of all ages, but it will particularly appeal to active adults. This charming community offers central amenities, social clubs, and activities to keep residents engaged and help them get to know their neighbors.
Fearrington Village Homes & Real Estate
When it comes to homes, Fearrington Village offers a beautiful selection of both new and resale single-family homes and townhomes for sale. Homebuyers who choose to build a new home will work with Fearrington Village's expert design staff to customize the home of their dreams.
Homes throughout the community are designed to be low-maintenance and incorporate green building practices. The developer, Fitch Creations, Inc., has been slowly building Fearrington Village and its beautiful homes for more than 30 years. The company is focused solely on Fearrington Village, and has a vested interest in seeing to the satisfaction of each and every homeowner.
Fearrington Village Amenities
Located just outside of Chapel Hill, Fearrington Village (pronounced FAIR-ring-ton) is laid out on the grounds of a historic farm. This tranquil setting is reflected in its beautiful community buildings and charming homes, which include both single-family homes and townhomes. At the Fearrington Village Center, residents will find a variety of shops, restaurants, and services.
For dining, there is the Old Granary restaurant or the Belted Goat deli and coffee store. There is a bookstore, a boutique, a beauty shop, and a bank. The Fearrington Village Center is also home to a farmers market and the Haven Spa.
For outdoor recreation, community residents can join the Fearrington Swim and Croquet Club. This private facility offers a swimming pool with both lap lanes and room for recreational swimming. There is a whirlpool spa, a baby pool, as well as a large deck space with lounge chairs and umbrellas for shade. The large lawn is an ideal location for a game of croquet and the club has all the equipment residents need to start up a game.
The Duke Center for Living at Fearrington is a state-of-the-art fitness center designed to help its members achieve all aspects of healthy living. With many options for building exercise plans, the professionals at The Duke Center for Living are prepared to help each member find their own custom-designed approach to fitness. There are a wide range of fitness classes offered through the center, including aerobics, kick boxing, Pilates, tai chi, water aerobics, and yoga.
For active adults, Fearrington Village offers tranquil living just outside of the popular Chapel Hill area. There are plenty of clubs, classes and activities to fill residents' social calendars, yet there is no pressure to take part in community events. Though Fearrington does not have an age restriction, it's clear that the developer understands the needs of active adults and welcomes them as residents.
Click here to request more information on Fearrington Village.