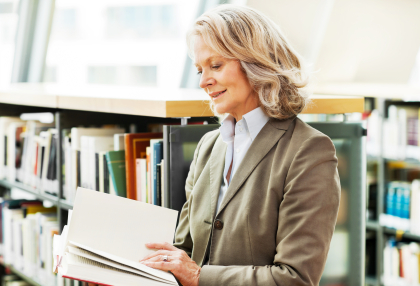 Retirement doesn't have to mean the end of working. Many retirees find that they enjoy working part time, either in their previous field or through new opportunities. Part-time jobs let retirees earn extra income, stay active and contribute their years of knowledge and experience.
Consulting and freelance opportunities are one of the best ways retirees can return to work without facing the grind of a full-time job. Downsizing companies often prefer to bring in freelance consultants, particularly for special projects or during busy times. Staying in touch with your former employers and co-workers may turn up consulting opportunities in your field of expertise. You may be able to work flexible hours or hire on for short-term projects, leaving you plenty of time to enjoy your retirement when you aren't working.
Volunteer positions can sometimes lead to part-time job opportunities as well. Local charities may be looking for part-time workers to organize fundraisers or plan events. Universities and businesses may also recruit part-time researchers who have relevant expertise. If you are passionate about an issue or field, volunteering your skills could eventually lead to a part-time position.
Seasonal work is also appealing to many retirees who want to bring in some extra cash around the holidays. Many retailers bring in extra sales staff during the winter holiday season, and retirees may enjoy this chance to meet new people or enjoy the holiday atmosphere. Look for positions at your favorite stores, as you may be given an employee discount as well. If you have retired to a popular tourist destination, seasonal work may mean taking part-time jobs in the summer (or other peak travel time) instead of during the winter holidays. This can be a great way to save up money for a travel fund during peak vacation times, then use the money to take more affordable off-season trips.
To find an enjoyable part-time job, think about your personal interests. Sports stadiums, performing arts theaters and museums often hire part-time retirees for many different positions. You may be able to take a job as an usher, sell tickets or work in the gift shop at a place that you love, while also getting a discount on tickets for your days off. When you begin to look around, part-time job opportunities are everywhere. Look for a job that appeals to your interests and you are likely to make friends along with your extra income.