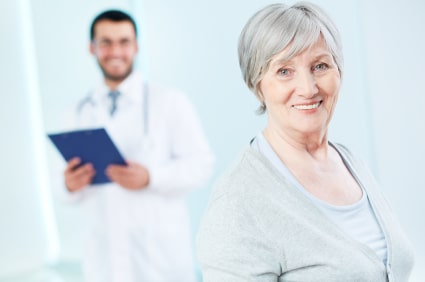 Moving to a new city can be overwhelming. You have to learn how to get around, make new friends and find new favorite shops, restaurants and services. You also have to choose new doctors and dentists, and you don't want to wait until a medical emergency to find them.
Depending on your health needs, you may require a variety of medical specialists or you may just need a general doctor and dentist. Either way, finding a good primary care doctor is often a great way to get started. Your primary care doctor can often refer you to the other specialists you might need.
There are several ways to find doctors and dentists in your new city. One of the best is to start with your health insurance. Most insurance companies have websites which let you search online for doctors or dentists who accept your insurance plan. You can also call the insurance company to ask for referrals over the phone.
You can start your search by making a list of requirements. How close or far are you willing to travel to your doctor's office? Do you prefer a male or female doctor? Do you want an internist or a general practitioner? Do you want a doctor who speaks another language or offers a special service?
Make a short list of doctors and dentists who meet your requirements and check to see if their practices have websites with more information. Your insurance company may provide a link to their websites or you may be able to find it by searching for the doctor's name online. Many websites offer short biographies or profiles of their doctors, as well as a list of services.
While searching online, you might also check out the local doctors on any review sites that come up. There are many different websites that let patients rate and review their doctors. You can often read reviews of local doctors and dentists for free, but some do have fees.
You can also talk to your new neighbors or co-workers about the doctors and dentists they like in the area. Just take any recommendations with a grain of salt. Finding a good doctor or dentist is subjective. Remember that your neighbor may not like a doctor that is perfect for you, just as their favorite physician may have an approach that sends you searching for someone else.
When you find a doctor or dentist you would like to try, call to find out if they are accepting new patients and verify that they accept your insurance. You can often set up an initial appointment just to meet the doctor or dentist and go over your health needs. However, check with your insurance to see if this will be covered. If an initial appointment is submitted as a well-patient physical or a general dental exam, there may be limits that only allow a physical or dental exam once or twice a year.
You can use the same steps to find any necessary specialists or accept recommendations from your new primary doctor. It may take time to find the best medical care in a new city. Be prepared to ask questions during your first visits and don't be afraid to switch doctors until you find the care that is right for you.