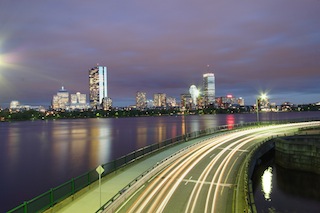 As the largest city in New England and one of the most well-known cities in the country, Boston enjoys a rich history and its own distinct personality. Over 12 million people visit Boston each year, and the city welcomes them with a variety of attractions including museums, performing arts venues, restaurants, shopping districts, and seasonal festivals. Active adults who choose to retire in the area can find several picturesque communities.
History
Founded in 1630, Boston is one of the oldest cities in America. It was the setting for many key events of the American Revolution, including the Boston Tea Party, the Battle of Bunker Hill, and the Boston Massacre.
Boston is home to the country's first public park, first public school and first subway system, along with many other historic sites and tourist destinations. In 2008, Boston's Faneuil Hall ranked fourth in America's 25 Most Visited Tourist Sites by Forbes Traveler.
Attractions
Today, the city also features many modern attractions, such as the Boston Pops Orchestra, the Institute of Contemporary Art, shopping on Newbury Street, and the annual Boston Marathon.
Boston is also a great city for sports fans, as it is home to four major league professional teams: the Boston Red Sox (MLB), the Boston Celtics (NBA), the New England Patriots (NFL), and the Boston Bruins (NHL). The city also hosts professional lacrosse, tennis, and soccer teams, as well as a variety of collegiate sports.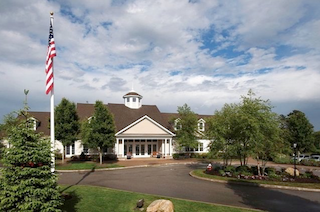 The Great Island active adult community by Del Webb is just south of Boston, near the Cape Cod Bay.
Food
Foodies can enjoy Boston's regional cuisine, which often includes favorite dishes like New England clam chowder, fish and chips, lobster or baked beans. Yet the city's wide variety of restaurants also serve up delicious ethnic fare from around the world. Those who prefer to cook for themselves will also love finding fresh produce at Haymarket, a weekly open-air fruit and vegetable market.
Transportation
Visitors and locals alike have many options when it comes to getting around the city. While historic cobblestone streets can be difficult to navigate by car, the city is a great place for cyclists and pedestrians. Walking tours, including the popular Freedom Trail, are one of the best ways for visitors to see the city's historic sites while also taking in the modern culture. Travelers can also get around by taxi, bus, subway, or even with water taxis along Boston's Harbor.
Communities
Active adults who choose to retire in the Boston area may prefer one of the picturesque communities just outside the city in suburbs like Plymouth, Methuen, or Topsfield. Age-restricted communities in the region are often on the smaller size with less than 250 homes, such as Regency at Methuen or Seton Highlands at the Pinehills. With plans for 600 homes, Great Island by Del Webb may appeal to active adults who want a larger, resort-style community.
Whether planning a visit or searching for a retirement destination with cultural distinction, the Boston area offers a unique setting which combines historic charm with plenty of modern attractions.