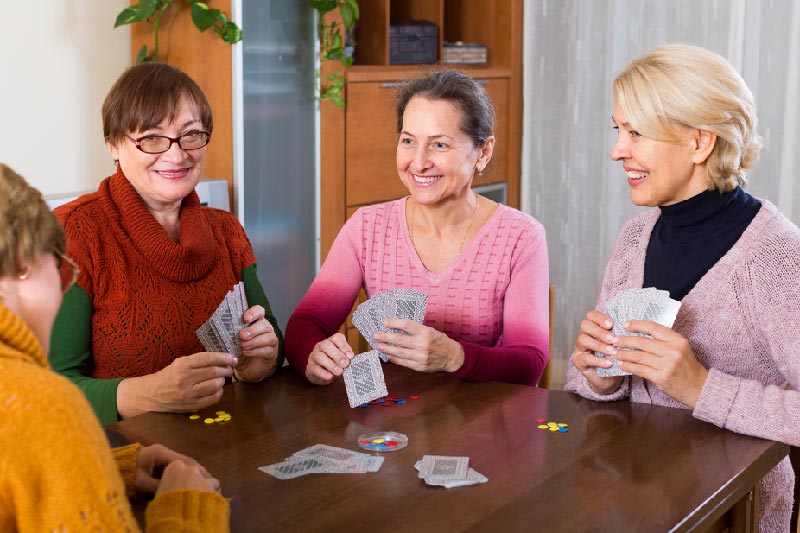 One of the first things many people request when considering a move to an active retirement community is a brochure with floor plans and a list of homes for sale. Of course, the home is an important component to consider when making your move.
However, equally important for many is a consideration of social activities and clubs in the community.
Many people assume that all active retirement communities are the same when it comes to the social environment and other leisure amenities. Although many communities promote themselves as "active adult", that is not always the case.
What Makes an Active Adult Community 'Active?'
In order for a community to be classified as active, it should have an activities director and a variety of planned activities and organized social clubs. Unfortunately, many people move to communities that promote themselves as an active retirement community only to find that the community is little more than an age-restricted community with little to no planned social or leisure functions.
If finding an active retirement community that has a variety of activities is important to you, then pay careful attention to this aspect when you are considering your move. Be certain to ask for a community newsletter or monthly publication. Many community associations publish bulletins with lists of activities, events, trips and club news on a regular basis. Some communities even have websites with all this information available to residents. Be sure to request this information when doing your search.
The good news is most communities that promote themselves as "active adult" will, in fact, organize activities for their residents, but it is important to do your research before you make your decision. If a community only states that it is age-restricted it is probably a sign that it has no activities director and only a few organized activities except that which residents organize on their own.