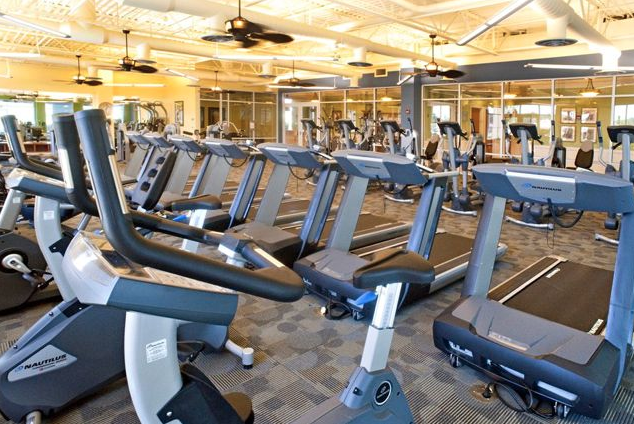 Fitness experts may point to tried-and-true exercises, like walking and calisthenics, but it can also be great to shake up your routine with a hot and trendy workout or a shiny, new piece of equipment. The trick to fitness fads often comes in sorting out the silly from the serious. By trying new things you may discover a new favorite activity or just keep your workout routine from feeling stale.
Before considering some of today's fitness trends, let's look at some faded fads. Over the past few decades, Baby Boomers may remember a range of gadgets designed to help you get fit fast. From the 1920s through the 1970s, vibrating belt machines promised to shake the flab right off your body. In the 60s, you could turn to the Trim Twist, a wooden platform mounted on ball bearings that let you twist your way to a firmer body. And who could forget, gravity boots, sauna suits, the ThighMaster or 8-Minute Abs?
There are also a lot of exercise options that were trendy, and effective, but have fallen out of style. The Medicine Ball, a weighted ball, was once standard in any gym, but is now mainly used for physical therapy or specialized training. The calorie-burning NordicTrack cross-country ski machine has been largely replaced by elliptical machines and traditional treadmills, and the Bowflex Home Gym eventually lost out to more traditional weight-lifting machines.
Today, fitness gadgets, like the Shake Weight or Power Balance bracelets, continue to flood the market. Some may offer limited benefits or, like toning shoes, at least get you up and moving. There are also fitness trends which may be a great way to inject some fun into your routine, but you should always talk to your doctor before trying a new exercise program.
When it comes to burning calories, Zumba may be the new Jane Fonda. This latin dance craze has been a popular fitness option over the past few years and there are even Zumba Gold programs designed specifically for older active adults. High Intensity Interval Training (HIIT) is another fat-burning trend that is getting a lot of buzz, but it should be approached with caution by older people or those just getting back into shape.
Also known as Tabata, this trend has also made the news for its potential cardiovascular risks. While yoga has been around for a long time, its popularity is continuing to grow among exercise enthusiasts of all ages. There are many styles of yoga available, including calorie-burning vinyasa routines and gentle restorative classes.
Talk to the instructor before the class to see if the style is best for your body. Another way to spice up your routine may be to try a ballet-inspired barre workout. These low-impact exercise classes use a mix of ballet moves, isometric contractions, cardiovascular activity and stretching. They're designed to build strength, while also improving balance and posture.
Whether you decide to try a fitness gadget or a new exercise trend, just be sure you talk to your doctor and choose a workout that will be safe and effective for you.