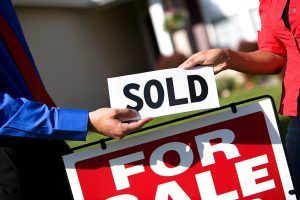 The golden years of retirement are fast approaching for many Baby Boomers, finally able to spend more time with their families, pursue their hobbies, and take those long vacations without worrying about rushing back to the office. It is also the time to decide whether to put some of the money from the nest egg into homeownership or if it would be better to rent an apartment or condo.
There are many reasons to take the plunge and become a new homeowner. A person may be looking to downsize to a smaller home. They could also finally want to be the master of their very own place during their golden years. Here are five reasons why buying a home is better than renting a place to live.
Potentially Less Debt to Worry About
At this stage in life, and if they are able to, retirees may want to simply purchase a house outright without worrying about making mortgage payments or rental payments every month. The house will be free and clear for their children to one day own. Retirees can also make improvements and renovations to create the home they have always wanted, unlike an apartment where you have to worry about leaving the rental unit as-is when you move out.
Of course this isn't an option for every retiree. Even if you are unable to purchase a house with cash, taking out a mortgage is usually a wiser choice than renting since your monthly payment is at least being invested in your property rather than given to the property owner. It's especially wise now considering retirees have access to…
Low Mortgage Rates
If a retiree plans to carry a mortgage for a new house, they will currently find low rates available. While 2016 had the highest increase of rates (3.66% in April) for 30-year fixed loans, it is still considered on the low side compared to 2013 when the rates averaged about 3.75% during this same time of year. So retirees can jump on these ideal mortgage rates and find a home now before they begin to rise again.
Tax Advantages
There are several tax advantages a retiree will get when buying a home instead of renting one. When a person purchases a home, they will be eligible for tax deductibles for the property taxes. There will also be deductibles for the mortgage interest points if they take out a loan. Here is another thing to keep in mind. If a person is selling their home for more than they paid for it, they may not have to pay capital gains tax on the extra amount if they fall into the exclusion requirements. This situation is especially common for active adults who opt to downsize when they retire.
Rental Rates on the Rise
Currently, rental rates are on the rise across the country. Vacancy rates are at their lowest point in 21 years, giving property managers and landowners an incentive to keep raising prices. Based on the retiree's situation and their housing budget, they may find it more affordable just to purchase a home outright and pay a low mortgage versus paying high rental rates, especially if they plan to be in the home for more than seven years.
Having Peace of Mind
It's not just the financial aspects that make buying a home an ideal option. There are many emotional, mental, and physical aspects to consider. A home can be designed for a retiree as they grow older and may have certain health ailments. They don't have to worry about noisy tenants keeping them up late at night. A person entering retirement can happily live however they want to in their own house.
Consider these five reasons why buying a house is a smart decision versus renting an apartment, condo or property. The retiree should think about their current finances, what they are looking for in a new home, and how long they plan to live there when deciding on the best option to suit their lifestyle.