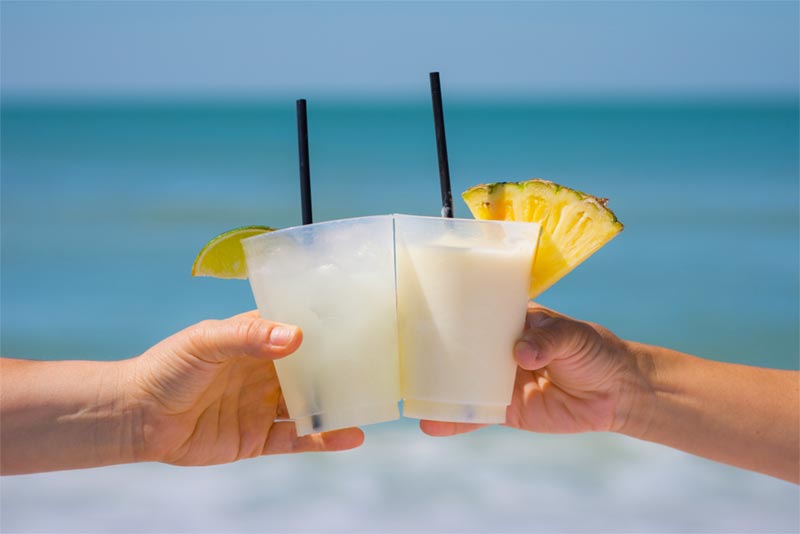 Florida is the number one retirement destination in the United States. It is estimated that over 400,000 retirees flocked to Florida retirement communities in 2005, which was triple the number of people who moved to Arizona and California. In fact, 17 of the top 25 counties for retirement in the U.S. are located in Florida and over 17 percent of the state's population is over the age of 65.
It is no secret that the weather draws many to the region, but many retirees are also attracted the state's low property taxes and no income tax. Add to that the fact that almost every place in the state is less than an hour drive from the ocean, and it's clear to see why Florida has become the top retirement location in the country.
Florida Wasn't Always This Popular
The state was first discovered by Ponce de Leon in 1513 when, ironically, he set out to find the "Fountain of Youth." Little did he know that four centuries later, the area would become a hit with older Americans looking for a place to live that would allow them to feel youthful and active.
The state first started attracting a large number of retirees in the 1920s. Retirees flocked south from New England and the East Coast in search of a place that offered an escape from cold winters. The population has increased steadily since that time, largely due to a major influx of the 55+ crowd. Florida has grown over 14 percent since 2000 and is now the fourth most populated state. The increasing retirement population has led to a major boom in the number of Florida retirement communities and active adult communities.
Florida Active Adult Communities
Florida offers many different types of housing for active adults including single-family homes, townhomes, villas, condos, high-rises, luxury homes, manufactured homes, and mobile home parks. In addition, there are many different types of communities such as active adult communities, age-restricted communities, golf course communities, 55+ communities, and active retirement communities in Florida.
As a result, it is difficult to actually quantify the magnitude of the retirement living real estate market in Florida. Many of the homes for sale in Florida that are appealing to active adults are found in a variety of age-restricted active adult communities and active retirement communities. Still, much of the 55+ crowd in Florida elects not to live in an age-restricted active retirement community and instead chooses an all-ages community.
Florida Real Estate Prices
Real estate prices and the overall cost of living in Florida tend to be below the national average. However, prices can fluctuate wildly based on the type of home you choose and the location within the state. As an example, prices can range from $20,000 for a mobile home in central Florida to well into the millions for a luxury home near the coast. However, one trend in Florida real estate stays consistent: prices tend to increase the closer you are to the ocean. As a result, many retirees have more recently been settling in central Florida retirement communities where prices are more affordable and there is less congestion.
Wherever you decide to settle in Florida, whether it be near the coast or in the center of the state, and whether or not you choose and an age-restricted active retirement community or an all-ages community, be sure to contact a local real estate agent that knows the area and can guide you towards something that matches your particular needs. Every retiree has different desires and requirements and it is important to find someone who can guide you to a community that matches your lifestyle.
Florida Weather & Climate
The weather is clearly the draw for a vast majority of retirees. The state can be divided into three climatic zones. The northern third of the state is subtropical, but still experiences a dose of four seasons and winter temperatures occasionally drop below freezing. The middle third of the state enjoys mild, subtropical temperatures and nearly always stays above 60 degrees, even in January despite nighttime lows that can drop into the 30s. The bottom third of the state is a tropical region.
Almost all of the state experiences highs that range from the upper 80s to low 90s in the summer. Despite the misconception that Florida is always hot and humid, it is rare for temperatures to climb over 100 degrees anywhere in the state. Winter highs range from the low 60s in the northern third of the state to mid-70s in the south.
Of course, no weather description of Florida would be complete without discussing the threat of hurricanes. While the danger of hurricanes always looms, occurrences are rare and most Floridians acknowledge this fact as a part of life if you choose to live in Florida.
Plenty To Do in Florida
Since such a vast number of Florida's residents are over the age of 55, communities are great about accommodating recreational, cultural and social opportunities that cater to this crowd. So whether you are looking for bingo, a softball league, aerobics class, or the opera, Florida has something for you.
If you think Florida is like your father's retirement with a bunch of old people playing shuffleboard and knitting, think again. Today's crop of active retirees demands a whole new level of amenities. The year-round warm weather means that favorite outdoor activities for retirees can be enjoyed 12 months out of the year. Plus, the state is home to nine professional sports franchises and ten state universities. As a result, sports enthusiasts are never far from the action.
If you are looking for something to do when the grandkids visit, Walt Disney World, Sea World, Universal Studios, Busch Gardens, the Kennedy Space Center, and 1,200 miles of beaches are sure to keep you busy.