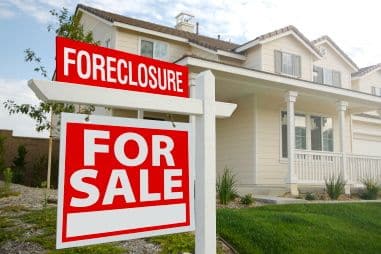 Given the current housing market, potential homebuyers might expect to find savings on their dream retirement homes. While there is no doubt that this is a buyer's market, and home prices are significantly lower, many active adult communities have not been hit as hard as other neighborhoods. Foreclosures are few and far between, and many would-be homebuyers are wondering why.
Phoenix Case Study
The city of Phoenix, which was home to the country's first active adult community, is a good example of an area where active adult communities have weathered the housing downturn far better than their surrounding neighbors. As discussed in this Fortune Magazine article, there are many theories behind this trend. The most common reasons involve the differences in the ways older adults approach home buying.
Retirees, or soon-to-be retirees, tend to put more money down when buying their retirement homes. These larger down payments have given current active adult community residents more equity in their homes and lower monthly payments. This has helped to keep many homeowners from finding themselves "upside down" on their mortgages, if they have mortgages at all. A surprising number of retirees, including a reported 61 percent of the residents in Phoenix's original Sun City community, own their homes outright.
In most cases, those who do have mortgages were experienced enough to avoid the risky variable-rate loans that were the downfall of many homebuyers. Instead, they chose fixed-rate mortgages and were careful to not borrow more than they could afford to pay back.
Final Move
Homes in active adult communities have also held their values relatively well because residents are often not worried about moving again. For residents who plan to stay in their homes for the rest of their lives, affordable monthly payments become more important than the home's total worth.
Active adults who purchased their homes before the housing bubble find that their home values have simply returned to what they were when they moved in. Those who purchased homes at the height of the market are likely to have lost money on their investments, but in many cases, substantial down payments have protected them from the threat of foreclosure.
Turnover Rates
As the housing market begins to stabilize, homeowners who weathered the storm may be rewarded by rising home values. Some real estate professionals expect that the homes in active adult communities will rebound faster than in other communities because they offer additional amenities that appeal to homebuyers. And, with more active adults retiring every day, the demand for homes in active adult communities is likely to increase.
While foreclosures are harder to find in active adult communities, home prices have been drastically reduced in communities throughout the country. This means that the current market is a great time for potential buyers to look for homes in active adult communities