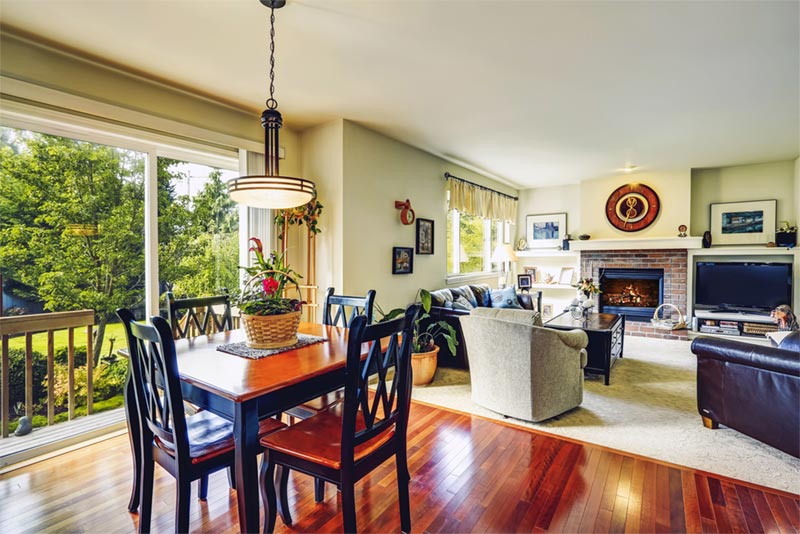 It's important to get up to speed on floor plan trends when looking for a new home. It may also be useful if you are considering building or remodeling a home in an active adult community.
Planning the layout of your new home is half the fun when you are making a move. Here are four considerations to make when browsing floor plans.
1. Site Lines
Want to make your space look bigger? Then you need to consider how you can open up the views from several different key perspectives in your home. Walling off views makes a space seem smaller. There are many professional and amateur CAD-type programs on the market that will help you visualize what certain interior perspectives will be long before the first nail is pounded.
2. Traffic Patterns
The success of a floor plan isn't judged by how it looks when you're standing still or seated. The true measure of a floor plan is how you move through it. This requires not only looking at the floor plan, but really walking it in your mind to understand how the space will function.
3. Privacy and Togetherness
It is important to plan for both privacy and togetherness in your floor plan. For growing families, these issues will affect the placement of children's rooms in the home. For people who live in active adult communities, these same issues are important when children or grandchildren come to stay for a visit.
4. Windows
Windows can have a dramatic effect on space, so what type of windows you use and where you place them is critically important to the final design. The information for their article came from a well-designed interactive brochure produced by David Weekly Homes. Moving into an active adult community is a big decision; make sure that the floor plan you decide on will function well for your new active adult lifestyle.