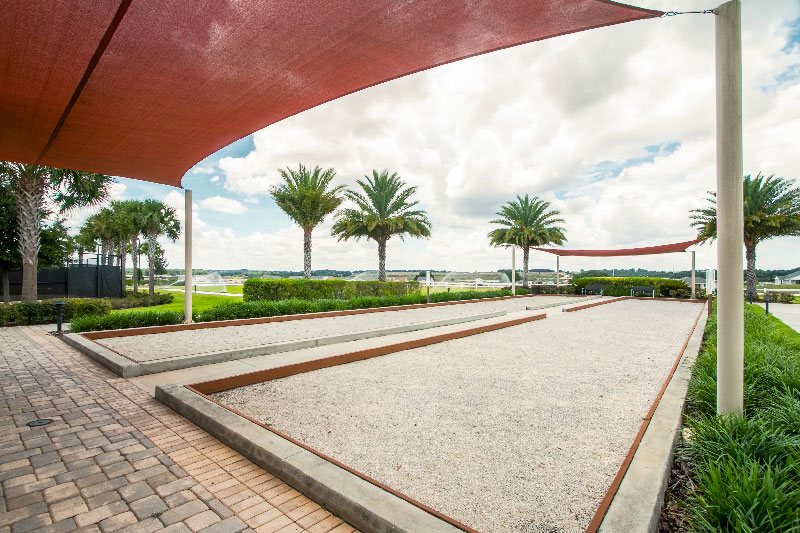 What's the one amenity you couldn't live without?
55places.com wants to open the floor and hear from our readers about the topics and issues that make up daily life in active adult communities.
This week, we want to talk about amenities. We spend a lot of time here telling you about all the amazing amenities available at different active adult communities around the country. But of course, not all communities offer every kind of amenity. Depending on the size, location, and history of the community, they might offer one thing but not another. One community's indoor pool is another community's bocce court.
What we want to know is, if you already live in an active adult community, what is the one amenity that you don't have that you'd love to see added? Maybe the community is older and didn't foresee the coming pickleball craze so you want to see courts installed. Perhaps your community doesn't have a sauna or spa and you'd appreciate being able to unwind in either. Maybe you wish the clubhouse expanded to include a restaurant or bar to go along with the billiards and card rooms. Even the addition of a lifestyle director could be the missing piece to your amenity mix.
If you don't live in an active adult community, what amenity are you adamant about making sure is included in the one you eventually choose? Does it have to have a resort-style pool? Or maybe it's tennis courts or bust? Or would you absolutely want to make sure there's an artist's studio so you can sculpt, paint, or create?
Share your answer in the comments below.