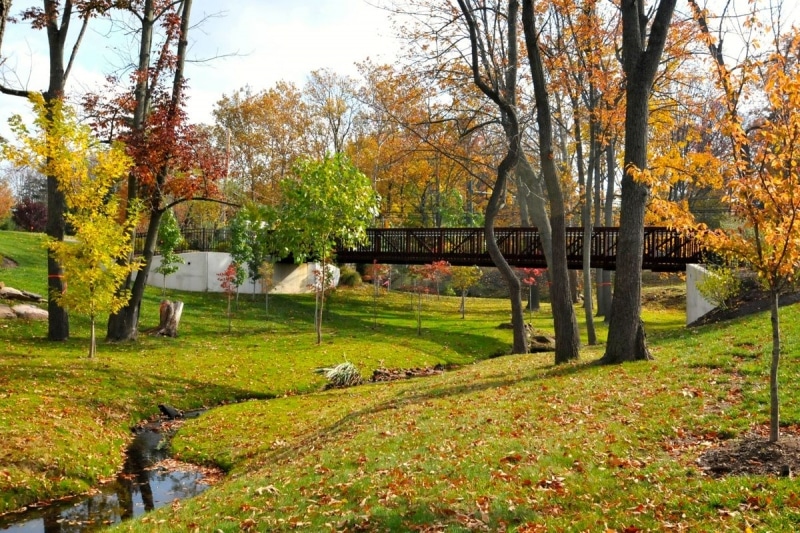 Summer is over. But that doesn't mean it's time to hibernate. Fall is a beautiful time of year when you can continue to learn, create, and explore. Luckily, active adult communities offer plenty of clubs, activities, and classes all year long. Here are just five things that you should try this autumn:
1. Take Photos Outside
There are hundreds of 55+ communities along the East Coast and scattered throughout the Midwest where residents see four seasons. Both regions offer a mix of landscapes with a variety of foliage where you can snap photos of beautiful red, gold, orange, and brown leaves. The next time your photography club meets, suggest taking photos of a picturesque area right in your own neighborhood.
2. Try New Recipes
With fresh pumpkins, apples, squash and more, what better time than the fall season to try new recipes? With Thanksgiving and Christmas just around the corner, you can get an early start on what you're bringing to your family's holiday party or community potluck. Luckily, many clubhouses in 55+ communities come equipped with a kitchen so you can test out your recipes with neighbors.
3. Attend Outdoor Daytrips
A common perk of living in an active adult community is having a full-time activities director. Many neighborhoods don't have to worry about planning their own daytrips because it's already scheduled by their activities director. Many 55+ residents look forward to seasonal activities where they can enjoy the crisp air and crunchy leaves under their feet. Some popular fall trips include visiting local pumpkin patches or picking apples at an orchard.
4. Host a Themed Party
When your neighbors share the same hobbies and interests it's easy to enjoy one another's company. Just because you gave up trick-or-treating years ago, doesn't mean you have to give up your childish side. Halloween is a favorite holiday among people of all ages. Get into the spirit by hosting a party in your clubhouse or home with costumes, decorations, food, activities and more.
5. DIY Crafts
Do it yourself, also known as DIY, crafts can be done solo, learned in a class, or enjoyed with the company of friends. Fall is a great time of year to decorate for Halloween and Thanksgiving. You can even get a jumpstart on your holiday decor as well as plan homemade presents. Looking for new crafts or ideas for homemade gifts? Pinterest is the perfect place! Fall means change. So why not change up your routine? What's your favorite fall activity?