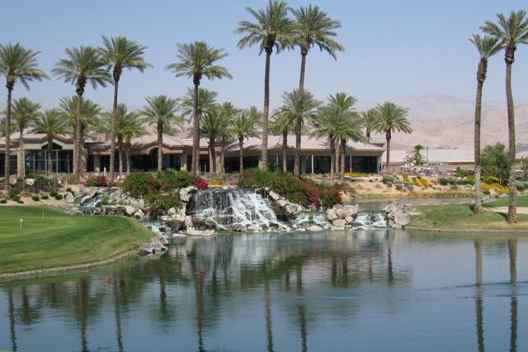 With its warm, dry climate, sunny beaches and beautiful mountains, Southern California feels like paradise to many retirees. This gorgeous area offers a varied climate as well as both urban attractions and suburban communities. For these reasons and more, Southern California has become a prime location for resort-style active adult communities, and it is easy to see that there are plenty of benefits to attract relocating retirees.
The Theme Parks Of Southern California
The Southern California area consists of roughly the southernmost third of the state, including the popular counties of Los Angeles, Orange, Riverside, San Bernardino, and San Diego. The area contains the major cities of Los Angeles and San Diego, as well as Hollywood, which is the movie and television capital of the world. And, if touring Hollywood isn't enough entertainment, the region also offers sprawling amusement parks such as Universal Studios and Disneyland.
In addition to its thriving entertainment industry, Southern California is home to diverse technology and research companies. There is a large surfing and skateboarding culture that gives the area a distinctive personality, and residents can root for a variety of local sports teams. Southern California's professional sports include several teams based in Los Angeles, such as the Lakers, Clippers, Dodgers, and the Angels of Anaheim. There are also the San Diego Padres, the San Diego Chargers, and many popular college sports teams.
The Counties of Southern California
While Southern California is made up of particular counties, it can also be divided into distinct regions each with their own particular cultural and geographical attributes. The main division occurs between the coastal regions and what is known as the Inland Empire. These areas are largely divided by coastal mountain ranges. The inland area offers high desert living, while the coastal areas boast sunny beaches and miles of shoreline. The Southern Coast includes the counties of Los Angeles, Orange, and San Diego.
This diverse area includes both urban living and suburban communities. Tourism is a thriving trade throughout coastal Southern California and the region's location makes it easy for residents to travel into Mexico as well. This coastal region is often the environment that people picture when thinking of Southern California.
55+ Communities of Southern California
There are many fabulous active adult communities found along the Southern Coast, such as Ocean Hills Country Club in Oceanside. The Inland Empire is a region of Southern California that, as its name implies, is further inland from the coast. It is centered on the cities of Riverside and San Bernardino, and it also includes popular retirement areas like Coachella Valley and Palm Springs.
While this region was once largely agricultural, it has evolved into a more residential, suburban area with many upscale shopping malls and a variety of performing arts centers and music venues. Some of the active adult communities in this region are Sun City Palm Desert, Trilogy at La Quinta, and Sun City Shadow Hills. Southern California has long been a popular destination for both tourists and relocating retirees. With its warm, dry climate, diverse regions, and a wide variety of cultural and entertainment attractions, its no wonder that so many active adults choose to call Southern California home.