At Gatherings, a division of Beazer Homes, active adults will find a refreshing change of pace. Each Gatherings community offers a range of age-restricted condominium homes for sale in urban locations, giving residents access to everything they need right out their front door. Whether you're looking to downsize from your large family home or you want a low-maintenance lifestyle, Gatherings enables you to live the life you envision.
Read on to learn more about Gatherings communities and what makes them different from other active adult communities.
Gatherings at a Glance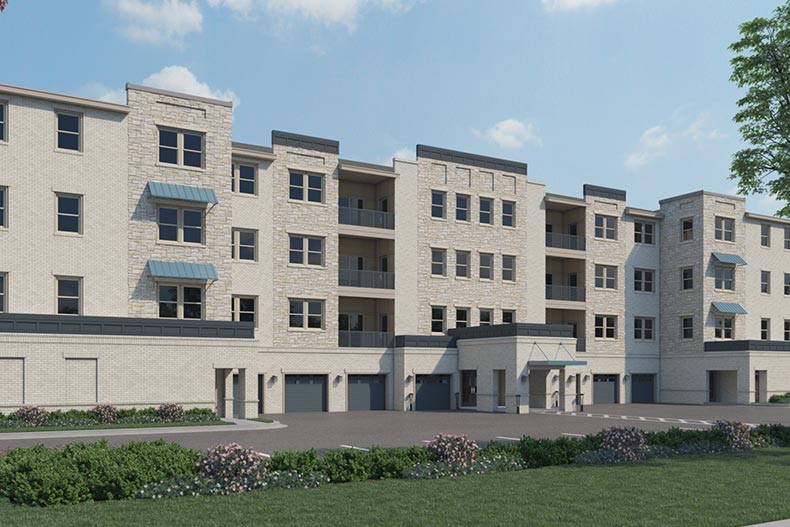 At Gatherings, active adults can explore 55+ condominiums that provide all the perks of a new home with daily conveniences, such as trash valet service, a garage for every home, professionally maintained grounds, and secure building entrances. Active adults can choose from four floor plans that range from 1,368 to 2,031 square feet, depending on the city. Each residence features two to three bedrooms and two full bathrooms. Some floor plans also include offices or formal dining rooms, and each home includes a private single-car garage and balcony.
When it comes to what's nearby, residents enjoy proximity to grocery stores, restaurants, churches, parks, and more. Each Gatherings community is located in a thriving neighborhood near a big city, giving residents access to plentiful amenities and entertainment options. For example, residents of Gatherings at Indian Lake live just a half mile from The Streets of Indian Lake, the popular shopping destination outside of Nashville, Tennessee.
Since the early 2000s, Beazer Homes has built more than 1,500 condos throughout the United States. Beazer started Gatherings with a goal to provide low-maintenance, lock-and-leave housing options for adults age 55 and older.
In a press release, Jason Oates, the Division President for Beazer Homes Dallas/Ft. Worth, said:
"Our residents are usually at a phase where they just want more time to enjoy the lifestyle they've been working toward. They're drawn to Gatherings because they can focus less on home maintenance and more on the things they want to do, like pursuing their passions."
Living at Gatherings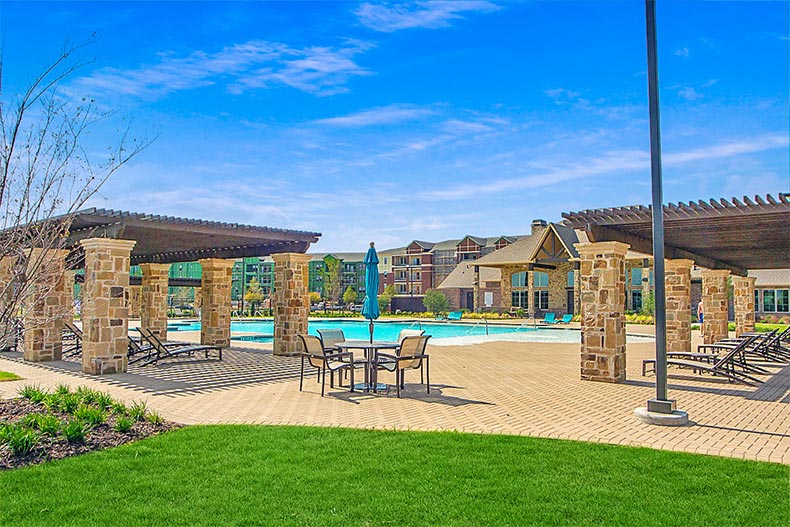 If you've been wanting to live near neighbors that share your interests, you'll enjoy meeting new people within Gatherings. Community is a huge part of living in one of these 55+ neighborhoods.
"At the heart of Gatherings living are built-in opportunities for socialization, fitness, and recreation in an area bustling with energy. It invites a rich social experience to grow among adults in similar life stages. We love building communities where lifelong friendships spark," said Oates.
On-site amenities abound within Gatherings communities, with some communities featuring an amenity center with a pool, a private clubhouse, a fitness center, a yoga and event lawn, a pickleball court, or a community garden. Aside from traditional amenities, residents will find a variety of hangout spots including book nooks with reading corners, an outdoor grill, and professionally decorated lobbies for social activities. These neighborhoods also have access to a town center with an outdoor stage, dining and entertainment options, and an adventure park for the grandkids.
At Gatherings of Lake Nona in Orlando, Florida, residents can enjoy on-site pickleball courts, a fire pit, a resort-style pool, a clubhouse, and a dog park. Active adults who live in Gatherings at Mercer Crossing in Farmers Branch, Texas enjoy many outdoor amenities, including an on-site bocce ball court and greenhouse, plus access to the neighborhood pool and dog park.
According to Oates:
"Our residents are drawn to Gatherings for the simplified lifestyle that allows them to focus less on maintenance and more on the things they want to do. Even as social distancing becomes the norm, residents are grateful to find more time to enjoy their home and hobbies, while benefiting from the everyday conveniences the neighborhood offers."
A Lower Cost of Living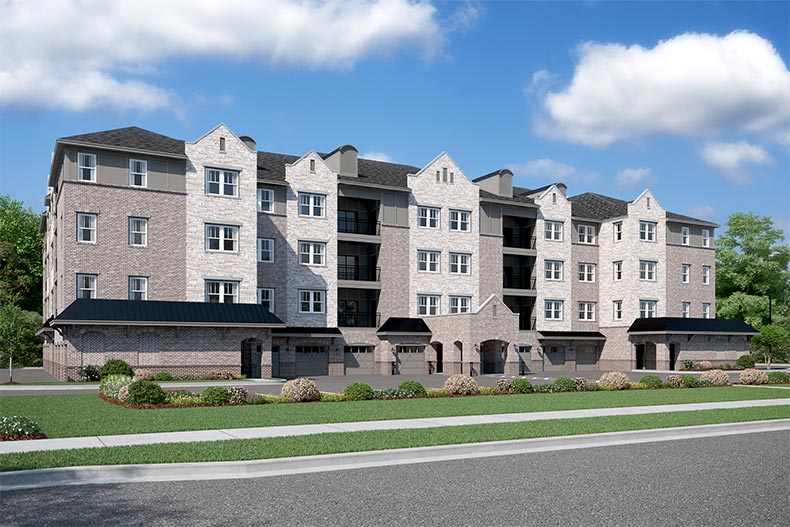 Active adults who choose a Gatherings community to call home enjoy more than a low-maintenance lifestyle and plentiful amenities—they also reduce their expenses on monthly utilities. Each Gatherings community features condos that are ENERGY STAR® certified, meaning residents enjoy increased comfort with lower monthly utility costs. Beazer wants residents to know what to expect in terms of utility costs for each home, so the community shares estimated monthly energy costs for each home.
"We like to help buyers anticipate their expenses from the start," Oates explained. "We've put this practice in place not only for single-family homes but for our 55+ condos as well."
For example, Oates notes that average monthly energy costs for residents at Gatherings at Twin Creeks in Allen, Texas are about $95 per month.
Experience Something Different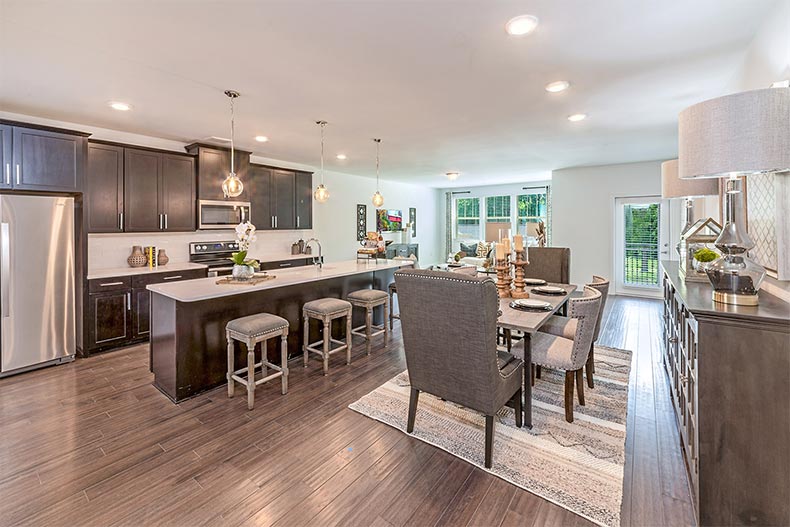 Living in a low-maintenance 55+ condominium community in an urban area opens the door to a whole new way of life. With easy access to multi-generational areas and big-city amenities, you can stay as active as you like while living near friends and family.
Check out a Gatherings community near you and look for two coming-soon communities: Gatherings at Herrington and Gatherings at Westview.