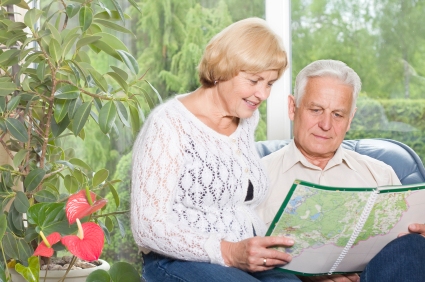 As we learned in the early 1990s, conflicts in relationships may be resolved by realizing that men are from Mars and women are from Venus. But could it be that John Gray's popular theory applies to retirement decisions as well?
It's not much of a stretch to imagine that the same gender tendencies which affect relationships can also come into play when making an important life decision, such as choosing a retirement location. There are many factors to consider before settling on an ideal destination, but men and women may not be coming to the table with the same priorities for making this decision.
Different Approaches to Retirement
In his famous book, "Men are From Mars, Women are From Venus," John Gray made several points that resonated with American couples. One popular point was that men tend to "retreat to their caves" to work out a problem, while women want to talk about an issue. By understanding these different approaches to conflict resolution, couples found that they had fewer arguments. In the same way, understanding each other's different approaches to retirement living can help reduce conflicts when trying to find a destination that fits you both.
Finding Common Ground
There have been very few studies that examine how gender affects the way a person will choose a retirement location. However, men and women do tend to approach life from slightly different directions. The first step to sorting out a decision-making process that will work for you is to have a frank discussion about priorities. Think about the various factors involved in choosing a retirement location. A few of these factors include climate, proximity to friends and relatives, available homes, community activities, local attractions, home price, and cost of living. It may help for you each to write down a list of your own priorities in order of importance. When you compare lists, you may be surprised to see some big differences in how these factors are prioritized. For example, women may care more about the house itself and men might be more interested in the climate.
Instead of arguing about how you should prioritize these factors, simply try to understand that those are the factors that are most important to your spouse. Perhaps your differences can be used to let you each research specific elements of potential communities. She may want to focus on the types of homes and the social activities, while he may want to find out the maintenance obligations and the amenities offered. By independently evaluating each community with your own priorities, you may be able to find one that meets both of your needs.