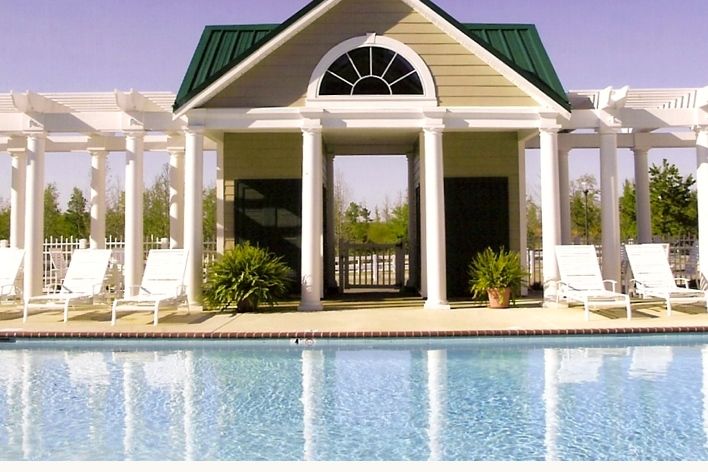 Set between Memphis, Tennessee, and Birmingham, Alabama, Tupelo is one of the largest cities in Northeast Mississippi. It is the birthplace of Elvis Presley and a charming tourist destination with a number of entertaining attractions. There are also some beautiful Tupelo area communities which are ideal for older homebuyers and active adult retirees.
Tupelo is nestled in the hills of Northeast Mississippi and is the county seat of Lee County. Its location puts the city within two hours of both Memphis and Birmingham, making it easy for residents to plan day and weekend trips to these nearby hot spots.
The Tupelo area has a humid, subtropical climate with steamy summers and mild winters. During the peak of summer, average daytime high temperatures are in the low 90s, but can easily climb to over 100 degrees. Winter days are warm and comfortable, with temperatures typically in the low to mid-50s.
The city may be best known as the birthplace of Elvis Presley. When Elvis was just a year old, his family survived one of the deadliest tornadoes in the history of the United States. He continued to live in Tupelo until he was 13 years old.
Today, Elvis fans can visit several Tupelo attractions based on the King of Rock and Roll. These include the Elvis Presley Birthplace and Museum, the Elvis Driving Tour and Tupelo Hardware, the store where Elvis bought his first guitar. The Tupelo Automobile Museum features an Elvis Exhibit and the city celebrates with the Elvis Presley Festival each June.
Outside of Elvis memorabilia, visitors can also enjoy many other charming Tupelo attractions. These include the GumTree Museum of Art, the Lyric Theatre and the Tupelo Veterans Museum. Nature lovers can enjoy outdoor attractions such as the Tupelo Buffalo Park and Zoo and the Natchez Trace Parkway. History buffs may also love a trip to the Mississippi Hills Exhibit Center, the Brice's Crossroads National Battlefield Site and the Tupelo National Battlefield.
Retail centers throughout Tupelo appeal to a wide range of shoppers. Over 100 specialty stores are found at the Mall at Barnes Crossing, while the historic downtown district features many family-owned shops. Tupelo is known as the upholstered furniture capital of the world and its "Antique Trail" leads visitors through an impressive array of antique shops. Bargain hunters can also shop the outlets at Factory Stores of America.
Whether planning a vacation or looking for a charming place to enjoy a Southern retirement, consider exploring the diverse attractions in Tupelo, Mississippi.