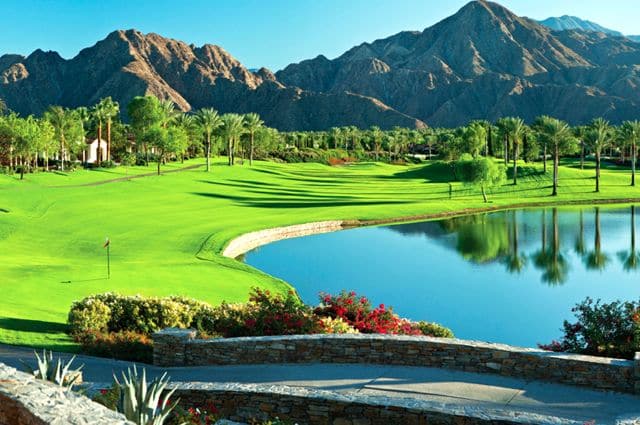 When it comes to ranking the best states for golf, the results depend on which factors you want to use. There are lists such as Golf Digest's 10 Best Golf States based on top public courses per capita, Golf Magazine's Top 100 Courses in the U.S., or even AARP's number of golf courses per state. We've looked at each of these lists, plus a few more factors, to come up with our top 6 states for golf for retirees.
In 2013, California and New York tied for the most number of courses included on Golf Magazine's top 100 with each having 13 entries. California's best courses include four in the top 20: Cypress Point (2), Pebble Beach Golf Links (5), San Francisco (18), and Los Angeles (19). According to AARP, California is also only second to Florida when it comes to the total number of courses in the state (928 to Florida's 1,055). Great California golf destinations include Pebble Beach, San Diego and Palm Springs.
According to Golf Digest, South Carolina is second only to Hawaii when it comes to the number of public golf courses per capita. Golfers visiting South Carolina will particularly love courses in well-known golf destinations like Myrtle Beach, Hilton Head and Kiawah Island. South Carolina courses listed on Golf Magazine's Top 100 Courses include Kiawah Island (25), Harbour Town Golf Links (42), and Yeamans Hall (66).
While AARP lists Nevada as having less than 100 courses, the state ranks third on Golf Digest's list of top public courses per capita. Nevada is also home to Tahoe's American Century Championship, the country's largest annual celebrity golf event. Golfers throughout the year can test their skills at fantastic courses like Shadow Creek, which placed 56 on Golf Magazine's presetigous top 100.
Florida boasts the most golf courses in the entire country. Of the 1,055 courses throughout the Sunshine State, 5 rank among the Top 100 Courses in the U.S. by Golf Magazine. For players of any level, Florida offers a wide variety of courses to choose from making it the perfect retirement destination for avid golfers.
With 825 courses, Michigan is one of the top states when it comes to both total number of golf courses and public courses per capita. Golf Digest also notes that Michigan has more 5-star courses than any other state on its list, including challenging courses like Acadia Bluffs, Tullymore Golf Club, and Timberstone Golf Club. Oakland Hills' South course took the 22nd spot on Golf Magazine's 2013 list, and Forest Dunes Golf Club also entered the list at number 72.
Known for both its fabulous golf and impressive retirement communities, Arizona is number 9 on Golf Digest's top public courses per capita. The state features remarkable high desert scenery and challenging courses like the 5-star Trilogy Golf Club at Vistancia. Despite being well known for golf, Arizona had just one course included on Golf Magazine's 2013 list of top courses: Desert Forest (82).
Many other states are known for their fabulous golf destinations as well. A few more well worth a visit include Hawaii, New York, Wisconsin, Colorado and Vermont.