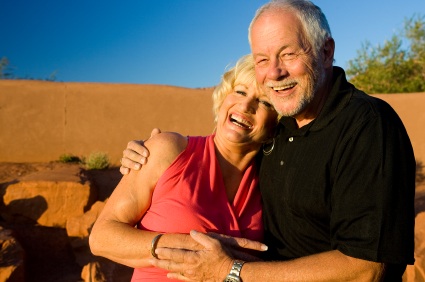 With a fabulous location in Southern Arizona, Green Valley features a distinctive approach to active adult living. The Green Valley area largely consists of 55+ communities which share their amenities among all of the communities' residents. This lets residents choose a home in their favorite community, while still having access to activities and recreations throughout the area.
Green Valley enjoys a beautiful setting below the Santa Rita Mountains, along the western side of the Santa Cruz River. The area lies just 20 miles from Tucson, putting residents within close proximity of many urban attractions including diverse shops, restaurants and entertainments. Summers in Green Valley are hot and dry, while winters are cool and mild.
Green Valley 55+ communities which share their amenities belong to the Green Valley Recreation (GVR) organization. There are over several dozen separate neighborhoods participating in this association. Which means residents of any participating community have access to the amenities in any other GVR community.
Amenity-rich GVR clubhouses provide resort-style amenities designed to support active adult living. These clubhouses can vary greatly, but together they include appealing amenities such as state-of-the-art fitness centers, hobby and game rooms, arts and crafts studios, ballroom and banquet facilities, multipurpose meeting rooms and community kitchens.
Outdoors, residents can enjoy swimming pools, picnic and barbecue areas, scenic lakes, walking trails, gardens and sports courts for activities like tennis, pickleball, bocce ball, volleyball, shuffleboard and lawn bowling. Golfers can also make use of facilities throughout Green Valley, including eight challenging championship courses.
By combining their resources, GVR communities can also offer a wider range of social clubs and recreational activities. Throughout Green Valley, residents can attend performing arts shows, movies, lecture series and exhibitions. There are clubs for numerous pastimes, such as cards and games, dance, sports and travel.
Each spring, GVR also hosts the Green Valley Senior Games. Open to the public, for anyone age 50 or better, this annual event features 27 events designed around physical and mental activity. There are events designed around sports like basketball, golf and swimming, as well as strategy events like card tournaments and Mah Jongg.
In addition to on-site activities, residents have the option of taking part in GVR's many trips and tours. Organized by Pleasurebent Tours of Tucson, these outings appeal to many different interests. Just a few of the destinations include ball games, museums and scenic tours.
While 55+ communities in Green Valley offer many of the same amenities found in other resort-style developments, sharing the amenities across communities creates a unique retirement experience.