Green Valley is the most affordable retirement area in Arizona for snowbirds, according to Tripping.com. The vacation rental website rated 24 places in Arizona popular among snowbirds and then ranked them by their affordability. Green Valley was the most affordable of all, followed by Surprise, Mesa, and Sun Lakes, ahead of larger places like Sun City, Tucson, and Phoenix.
In fact, the site also listed Green Valley as the third most affordable retirement area in the country (after Kea'au, Hawaii and San Antonio, Texas).
Renting Out Your Property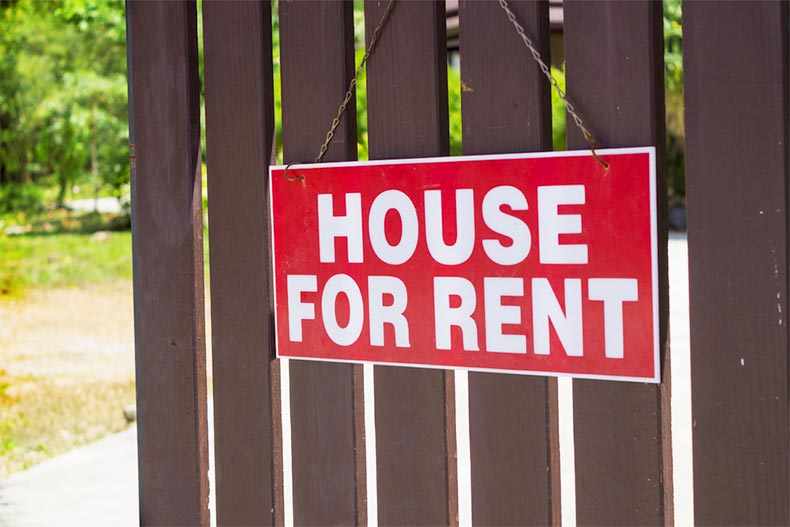 One factor that makes Green Valley appealing for snowbirds is that the area attracts short-term and long-term renters. Southern Arizona has mild winters as well as beautiful springs and falls, though the summers are hot with days over 100 degrees coming as early as the beginning of May.
If you're not yet ready for a full-time move, you can rent out your home when you're not using it, and many Green Valley residents do that. It's a very neighborly and sociable community with active online forums. Residents often ask their neighbors or post on the forums if they know about any rentals for friends who want to come and visit for a week, a month, or even longer.
You'll have to check the rules of your local homeowners' association (HOA) as some put restrictions on renting out your home. If there's an age restriction in the community, the same restriction may apply to renters. Some communities don't allow Airbnb-style rentals of less than a week, but others have no problem with such rentals. In fact, there are many Green Valley residents running successful Airbnb businesses, either renting out a spare room or their entire home.
There are also monthly, 6-month (usually over the winter), 12-month, or ongoing rentals. You'll obviously want to be using your home at the best time of year, when rents are at the highest, but you can still bring in a supplemental income by renting out during the shoulder seasons. Some residents invest their money in buying a smaller second property, purely for the rental income it brings in.
Flexibility is the key. Some winters you may want to make alternate plans, like going on your cruise-of-a-lifetime and not using your home at all. The active rental market in Green Valley means that your property will earn you money instead of sitting idle.
How much will it earn you, though? A modest two-bedroom house or condo will easily fetch $50 a night, even out of season. That's a potential $1,500 a month! Larger, more attractive homes in communities with good facilities near a golf course can bring in $3,000—or even $4000—a month. For example, a listing at the time of writing for a 2-bedroom home in the Canoa Ranch 55+ active adult community, which gives the renters full use of all Green Valley Recreation (see below) facilities, is $3,750 per month.
Your Green Valley Home as an Investment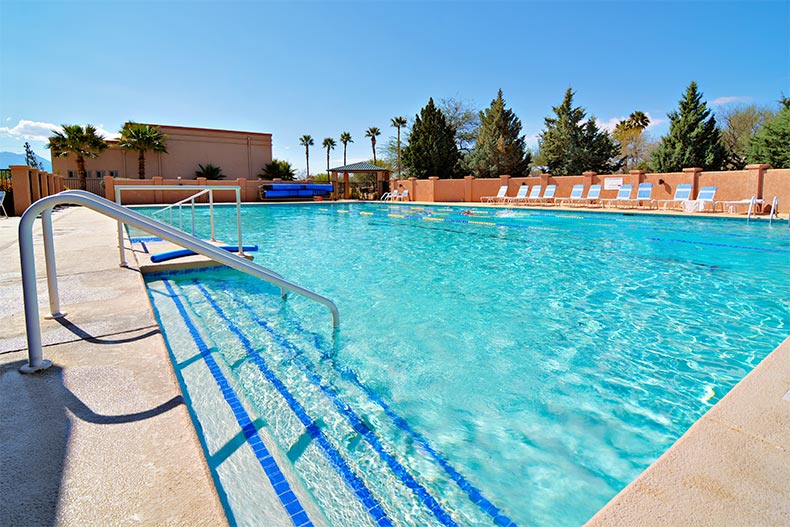 In the earliest stages of your homebuying journey, you should think of your house not only as a home but also as a potential investment. Homes with a view of the mountains on the edge of Green Valley are in great demand and cost a little more, but if you can show off your patio's mountain views as a feature on a holiday rental site, it will make your home stand out as a premium rental property. It could be worth paying a higher price tag. It also makes your Green Valley home an attractive proposition for holiday home exchange schemes.
It also might be worth buying a home before you're ready to move into it, either as snowbirds or as full-time residents. Renting a home out in Green Valley for one or two years can bring in a sizable income. Many of the Green Valley realtors featured on 55places also act as property managers for rental properties.
Green Valley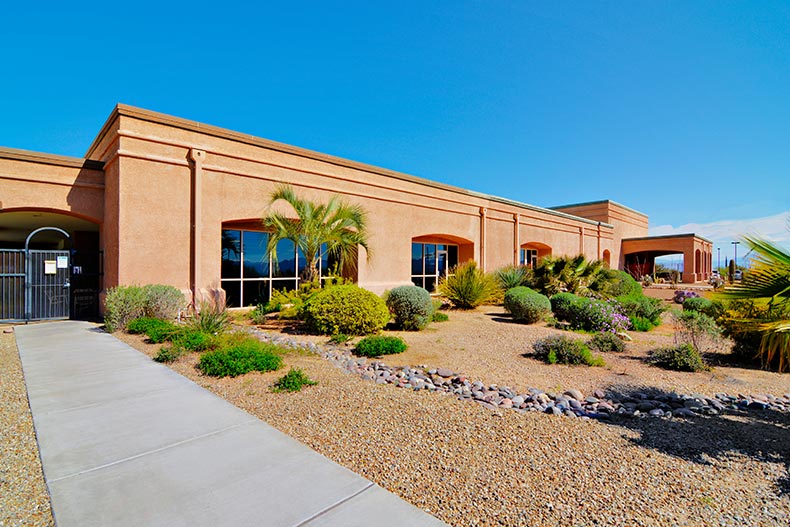 Green Valley is an unincorporated community in Pima County with a population of under 25,000. As an unincorporated community with no schools or other such facilities to support, taxes are lower. However, Green Valley does have a hospital, a fire service, a police department, restaurants, banks, a library, and numerous shops including a Walmart Supercenter, a Sprouts, and two branches of Safeway.
Green Valley is about a 25-minute drive south of Tucson, Arizona's second-largest city. The easy drive is mostly along Interstate-19, which joins Interstate-10, and this passes by just a few blocks from Downtown Tucson with its restaurants, cinemas, performing arts theaters, historic district, museums, galleries, shops, and other big-city facilities.
In the other direction, a 40-minute drive down I-19 takes you to the Arizona/Mexico border town of Nogales. Some Green Valley residents enjoy having access to the much cheaper dental and medical services in Nogales, Mexico. The popular Mexican holiday resort town of Puerto Penasco is also just a 4-hour drive from Green Valley.
Green Valley Recreation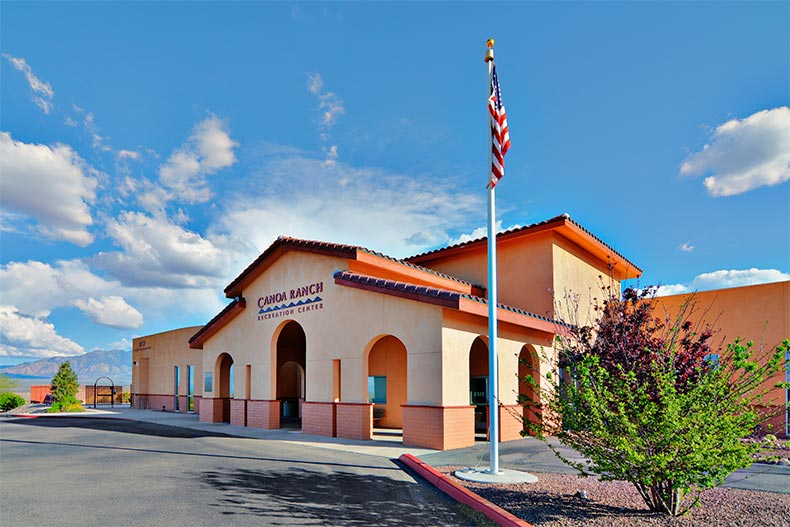 The most appealing community aspect of Green Valley is an organization called Green Valley Recreation (GVR). GVR is not a community itself but an umbrella organization that provides additional recreational facilities for Green Valley residents. Some events, like live music concerts, are open to everyone, while others are for members only.
Membership requires an annual fee of a few hundred dollars a year—in addition to your HOA fee. In some active adult communities, all homes automatically belong to GVR, and there's no opting out. In other communities, some homes belong and some don't, but anyone can apply to join. Membership is tied to the home (not the individuals in the home), and once your home has joined GVR, there's no opt-out option. Those who make full use of the facilities think the annual fee is a bargain, likening it to a gym membership that brings so much more than just a gym.
GVR has seven major recreation centers and six satellite centers. There's also a 24-court pickleball center currently being built by GVR a few miles south of Green Valley along I-19. Other facilities include numerous swimming pools, fitness centers, tennis and pickleball courts, arts and crafts studios, performing arts theaters, and many clubs such as a camera club, four dance clubs, social clubs, 13 arts and crafts clubs, and many more. There are also regular lectures, live shows, and other activities.