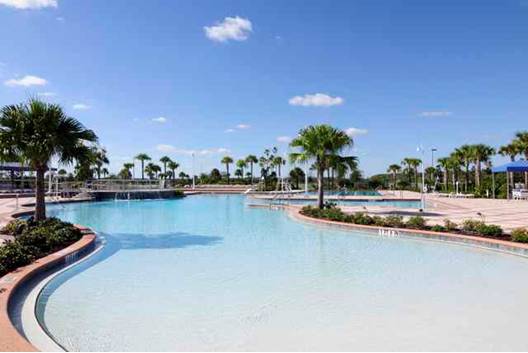 Florida has long been a popular retirement destination for those who crave warm weather and sunny beaches. Most Americans will recognize the names of many Florida cities, such as Miami, Orlando, and Tampa. Yet, placing them on a map is somewhat of a challenge. Florida is a large state that contains both sub-tropical and tropical climates. The winters are generally mild and the summers are hot and humid. There are urban centers and rural communities, tourist destinations, and quiet coastal cities. Florida's regions can be divided in many ways, and each region has its own appeal. Read on for a look at some of Florida's popular retirement regions.
Northeast Florida
Also known as the First Coast, this Florida area is rich in history. The region extends south of the Georgia border along the Atlantic coast and contains St. Augustine, the first permanent European settlement in America. Today, the area is largely centered on the major city of Jacksonville. While many Florida retirees settle further south, Northeast Florida offers some fabulous active adult communities, such as Sweetwater and Cascades at World of Golf.
Central Atlantic Coast
In its central region, Florida's Atlantic coast includes the major cities of Palm Bay, Melbourne, and Titusville. This beautiful sub-tropical region is also called the "Space Coast" as it contains the Kennedy Space Center and Cape Canaveral. The influence of NASA's space program can be seen throughout the area in the names of local schools, parks, streets, and businesses. The median resident age in this area is around 40, yet many of the communities such as Grand Isle in Melbourne will appeal to active adults.
Central Florida
Also known as the Greater Orlando area, Central Florida is largely focused around the city of Orlando. This region is home to many popular tourist attractions including Walt Disney World, Universal Studios, Sea World, and the Daytona International Speedway. Central Florida also contains The Villages, which is the largest age-restricted active adult community in the world.
Central Gulf Coast
This area, also known as the Tampa Bay Region, is the second most populous metropolitan area in Florida. Major cities in this region include Tampa, St. Petersburg, and Clearwater. While the beautiful gulf coast beaches draw many tourists and retirees, the Tampa Bay area is also known for its nightlife, fresh seafood restaurants, as well as arts, and cultural attractions. Active adult communities in this area include Sun City Center and Southshore Falls.
Southeast Florida
Simply called "South Florida" by many, this tropical region includes the Miami-Fort Lauderdale-Pompano Beach Metropolitan Area, which is Florida's largest metropolitan area. The Florida Keys are often included in this region as well. For retirees, this region's most popular destinations include Boynton Beach, Port St. Lucie, Delray Beach, and Lake Worth. Active adult communities in the area range from the sprawling Vitalia at Tradition to the more intimate Tivoli Reserve.
Southwest Florida
South of Tampa Bay along the gulf coast, this region's popular destinations include Fort Myers and Naples. Fort Myers is the area's urban center, while Naples is situated in the residential Collier County. The impressive Naples area, with its proximity to the natural beauty of the coast and the Everglades, as well as its many arts and cultural attractions, is a very popular location for active adults. Some of Naples' spectacular age-restricted communities include Lely Resort and Del Webb Naples.