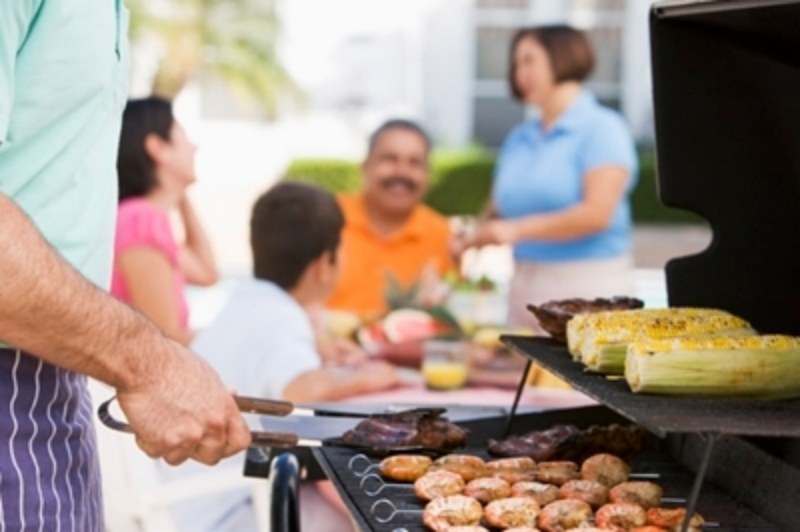 From picnics and parades to patriotic movies and festive desserts, there are many fun ways to celebrate the Fourth of July. Whether you're looking for a low-key day or a more active outing, these 10 ideas will help you find some fun ways to celebrate America's birthday.
1. Display the stars and stripes
If you have a flag pole or flag mount on your house, Independence Day is the perfect time to display the American flag. However, there are some rules of flag etiquette that should be observed. For example, the flag should never touch the ground, be hung upside down (unless in distress) or flown at night without proper lighting.
2. Watch a parade
Cities and towns across the country often have their own local Fourth of July parades. This can be a fun way to connect with your community while displaying your patriotism. Don't forget to bring a water bottle and sun protection, such as sunscreen, a sun hat and sunglasses.
3. Plan a picnic or barbecue
Since Independence Day falls during the heat of summer, it's often a great time to enjoy the outdoors with a picnic or barbecue. You can join with family and friends, or make it a cozy picnic for two. Pick up some fun Fourth of July tableware to make it more festive.
4. Play ball
There's no sport more American than baseball, so it's a great activity for the Fourth of July. You can get together a team for a fun game of softball, watch a local softball tournament or even take your grandkids out to play catch in the backyard.
5. Have a block party
Planning a pot-luck with your neighbors is a great community celebration. Set up tables in a shady area and let everyone bring their favorite dish to share. If everyone also pitches in with drinks, plates, napkins and other necessities, the party is affordable and easy for everyone.
6. Make a festive dessert
Whether you're going to a party or having a family dinner at home, a festive dessert is a sweet way to celebrate Independence Day. You can find dozens of fun recipes online, such as these July 4th desserts by Betty Crocker.
7. Hold a patriotic sing-a-long
Why should Christmas be the only holiday with a traditional sing-a-long? There are many patriotic songs that are easy and fun to sing with a group. Print out the lyrics to some of your favorites and invite some friends to sing together. If you don't have anyone who can accompany on the piano or guitar, just sing along to a CD.
8. Enjoy a patriotic movie
You don't have to celebrate the Fourth of July outdoors. Instead, plan a patriotic movie marathon in the comfort of your own home. Hollywood Reporter has a great list of patriotic movies to choose from, such as Mr. Smith Goes to Washington, Yankee Doodle Dandy, and, of course, Independence Day.
9. Pack a care package for the troops
Supporting our troops is a good way to remember those who sacrifice to protect our American freedom. Celebrate Independence Day by putting together a care package to send to soldiers overseas. AdoptaPlatoon.org has put together a handy guide for how to assemble and send care packages, including what items are not allowed and how to fill out customs forms.
10. Watch the fireworks
Of course, nothing is more traditional on the Fourth of July than watching a fireworks display. You can attend a local display in person or watch the fireworks on TV. PBS will be airing A Capitol Fourth, hosted by Tom Bergeron and featuring music performances and the impressive fireworks display live from Washington D.C. What's your favorite way to celebrate the Fourth of July? Let us know in the comments below.