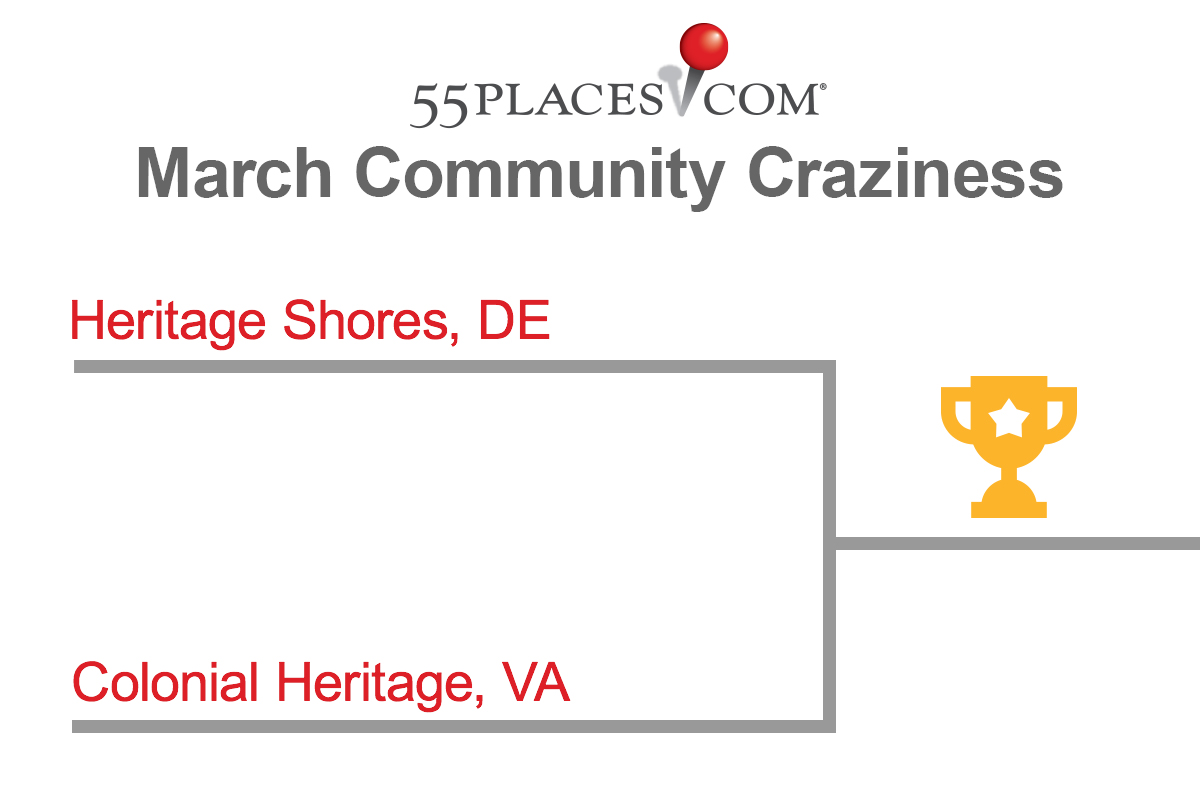 Welcome to the first annual March Community Craziness competition. Think that your community is a cut above the rest? Are your community's amenities simply too good to ignore? Has moving to your community changed your life? Each day we will feature at least one community matchup. When your community (or a community you know well) is featured in a showdown, cast your vote by clicking on the poll below. After you vote, you can tell us what sets your community apart by leaving a review on the community page. In the event of a tie, the winner will be decided by whichever community has the highest number of unique pageviews. The contest will be in the bracket style and will work just like any other major sports contest, with the winner of each round facing off against the winner of the next round. Disclaimer: Reviews are subject to approval and may be edited for clarity and accordance to company policy.
Which Community is Your Favorite: Heritage Shores, DE or Colonial Heritage, VA?
Heritage Shores in Bridgeville is a luxurious golf community situated in beautiful Southern Delaware. Upon completion, Heritage Shores will offer just under 2,000 single-family and duplex homes. The community is one of the largest active adult communities in Delaware and offers an enviable array of world-class amenities, including the 18-hole championship golf course, which was designed by Arthur Hills. In addition to golf, residents can enjoy the amenities found at the spacious community clubhouse as well as the Fitness & Aquatic Center.
Colonial Heritage in Williamsburg, Virginia, is a gated active adult community, which enjoys a beautiful setting that is steeped in history. Residents aged 55 and better will appreciate Colonial Heritage's 18-hole championship golf course and spacious clubhouse, which features amenities that will appeal to many active adults. This community has earned many accolades and is nestled just 50 miles east of Richmond.