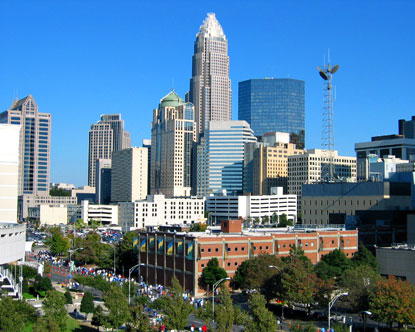 In recent years, the Carolinas have become popular places for both memorable vacations and fabulous retirements. Central North Carolina is a particularly exciting destination as it is home to several urban centers, including Raleigh-Durham, Charlotte, Greensboro, and Fayetteville. The region is also home to many appealing active adult communities.
Central North Carolina includes the 48 counties which fall between the Atlantic Ocean region and the Smoky/Blue Ridge Mountain region. These counties are also known as North Carolina's Central Piedmont counties. The area is part of the larger Piedmont plateau region which covers approximately 80,000 square miles and extends through several Eastern states. The Piedmont plateau region is characterized by its low, rolling hills and unique geological make-up.
The Triangle
In North Carolina, the Piedmont region features a blend of urban attractions, historic sites, recreational activities and plenty of Southern Charm. The state capital, Raleigh, is often linked with the nearby cities of Durham and Chapel Hill to create a region commonly known as Raleigh-Durham or, more simply, as The Triangle.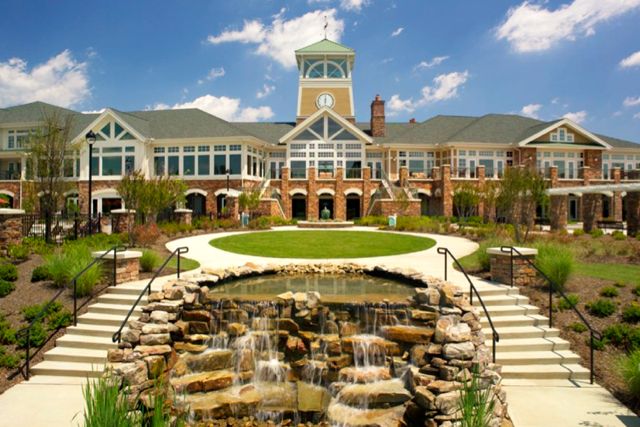 In The Triangle, visitors and locals alike enjoy world-class restaurants, diverse shopping areas, rejuvenating spas, award-winning breweries, celebrated museums, and many other cultural attractions. The area has a thriving nightlife and is also home to sports teams including the Carolina Hurricanes and the Durham Bulls. Just a few of the area's popular attractions include the North Carolina Museum of Art, the Dr. Martin Luther King, Jr. Memorial Gardens and the Durham Performing Arts Center.
Greensboro and Winston-Salem
Northwest of The Triangle, the Greensboro and Winston-Salem region provides its own unique charm. This area is largely known for its rich history, its beautifully crafted furniture, and its mouth-watering barbecue. Visitors can experience life in the 19th century with a trip to Old Salem, or explore historic sites such as Blandwood Mansion, Guildford Courthouse National Military Park, Historic Bethabara Park, and the International Civil Rights Center and Museum. More modern attractions include shopping centers, lush vineyards, and the RiverRun International Film Festival.
Charlotte
In the southwest corner of Central North Carolina, Charlotte is the state's largest city. The Charlotte area features an impressive array of urban attractions, as well as beautiful retreats for nature lovers, such as Lake Norman or the Daniel Stowe Botanical Garden. Charlotte has its roots in racing and visitors can enjoy exploring the NASCAR Hall of Fame. The area is also known for its furniture, and the Hickory Furniture Mart is home to over 1,000 manufacturers such as Thomasville, Drexel Heritage, and Henredon.
Sandhills Region
When golf lovers visit Central North Carolina, they won't want to miss a trip to The Sandhills region. Known as The Home of American Golf, this region features a number of impressive golf courses and relaxing spas, including the renowned Pinehurst Resort.
With so many fabulous urban and scenic destinations, Central North Carolina provides several great vacation destinations. The region is also a fabulous place to enjoy a healthy, active retirement.