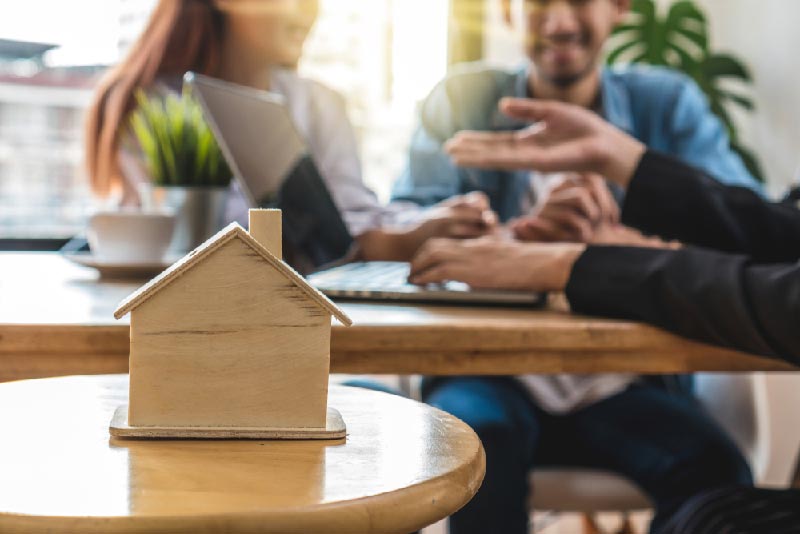 In an effort to calm worried buyers and generate sales, some new home builders have resorted to offering price guarantees on homes. Many buyers are reluctant to buy a new home for fear that declining prices will leave them with something not worth what they paid. Some builders have set up new agreements that allow buyers to purchase a home with the understanding that if prices are further reduced prior to closing, they will also receive the discount. Though the deal does not extend beyond the date of closing, it gives buyers the peace of mind that they will not have to close on a home that is worth less than when they contracted to build it.
Companies like Ryland Homes and KB Homes started offering the guarantees recently and are hoping the reassurance will encourage more people to sign contracts. KB is expected to roll out the program in all 35 of its markets in February.
"If [the home] value changes, we'll share that risk," noted Senior Vice President of Marketing and Communications at KB Homes.
Noting that many buyers are not willing to take the risk of losing money on their investment, these builders are hoping to alleviate one major area of concern in this slower market. Ryland offered a one-weekend price guarantee promotion from Jan 25-27th and noticed an increase in the traffic to sales offices and their website. Ryland noted that the promotion increased contracts "a good amount" compared to the same time last year. Since that weekend, Ryland has scaled back the promotion and only offers it in select markets.
The homebuilding industry as a whole was at first very reluctant to offer any kind of price protection guarantee to their homebuyers. But over the last year, as builders have seen sales and profits slip in the midst of a slowing market, that idea has changed.
At first, builders offered everything from free upgrades, vacation getaways and reduced closing costs to stimulate demand. But as home sales slowed and prices dropped, buyers hesitated to make commitments for fear of further price reductions. Lennar first started the idea last year in their Florida market, but eventually stopped the promotion after not realizing the results they had hoped for.
While the promotions have sparked interest and generated new contracts, they have not proven to be the cure for the ailing housing industry. The first part of 2008 will present a great opportunity to see how this trend fares in the housing market. With a lackluster debut, it is unlikely that all major builders will jump on this bandwagon. 55 and older communities may be the least likely place to find such a promotion since prices in these communities have fared better than the rest of the marketplace. Additionally, since many active adult buyers are buying second homes, they do not have to deal with problems like tightened lending practices and the selling of their current homes.