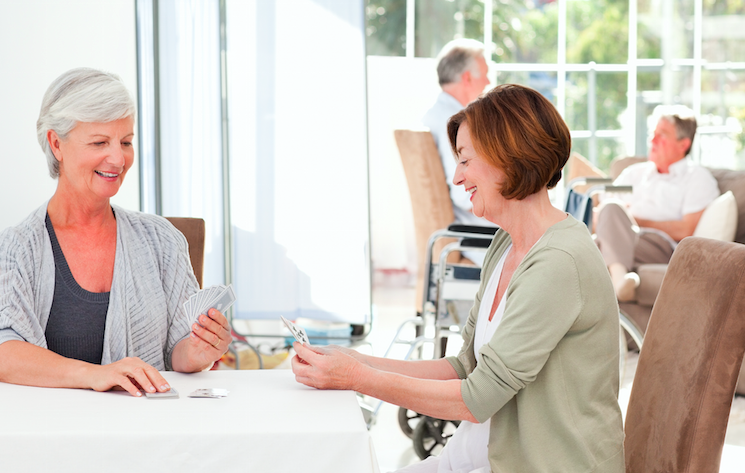 Watching your kids get older comes with mixed emotions. Yet in many ways you are prepared for it as you've nurtured and watched them grow into adulthood. You knew this day would come. However, watching your parents age is a little different. For years your parents took care of you and suddenly you might find yourself faced with role reversal.
With longer life expectancies, more Baby Boomers are finding they are becoming their parents' caregivers. According to a study in 2012, the number of adults helping their parents financially or personally has tripled. Depending on the level of care needed, you may be faced with the decision of what to do if one or both of your parents begin to have health problems that requires assistance.
Ways You Can Assist Your Parent(s)
If your parent(s) are still able to live in their own home, there are many things you can do to help. Be sure your parent is up to date on medical tests, including hearing and vision screening. Check with his or her doctors to see if there is any adaptive technology that can help your parent remain more independent. You also might want to consider getting a medical alert bracelet.
Is mom or dad socializing with other people? Recent studies show that older people who become isolated have increased risk factors. Frequently checking in and/or getting together for meals can make a big difference in eliminating the risk factors associated with isolation. Other considerations include:
Are there any hobbies he or she likes to be involved with?
Is getting a pet a good idea?
Is your parent mobile enough to go on weekly outings?
Whatever activities you choose, be sure they provide stimulation and keep your parent actively engaged so to avoid isolation. Other details to check include transportation and, if they are no longer able to drive or are starting to have difficulty, see what family members are available to help you and research other potential transportation (many communities offer buses for seniors). If your parents are active and mobile, you want to make sure they can get around and do it safely.
Should Your Parents Move in With You?
Caregiving is a rewarding job, but it can also be a demanding one. It is a way you can give back to the person that has given so much to you. For some people moving a parent into the home is the right decision, but it is not for everyone. Many people take expense into consideration, which is important, but there are other factors to consider too.
Is the level of care needed something you can provide? If there is an illness involved, do you thoroughly understand it and what the long-term care will involve? Things can change a lot in a few months or years.
Are you retired or do you still have a full-time job? Supervision is something to think about. Depending upon your parent's level of independence, he or she may need someone around full-time.
If your parent has mobility issues, is your home easy to navigate? If not, can it be adapted?
Do you have space? You'll want your parent to be comfortable in new surroundings that still provide everyone with a comfortable level of privacy.
If you are providing a high level of care, it is important to take care of yourself too. Before making such a big decision, consider any health issues you or your spouse have. Even though you really want to move mom or dad in, ask yourself if you are really able to take on the role of full-time caregiver? If you decide you can, be sure to let other family members or close friends help so you don't become socially isolated yourself.
Is Assisted Living Right Your Parents?
Deciding where your parents will live can be very difficult. If your parents need more care than you are able to provide, it may be time to look at assisted living. You may also be faced with opposition to this option from your parent or other family members. The good news is that there are many different forms of assisted living, just as each situation is unique, housing solutions are also not one-size-fits-all.
Some convalescent care homes provide round-the-clock care with 24/7 nursing. If your parent has a chronic illness or needs a high level of care, this may be the right decision. If your parent does not need the level of care a nursing home provides, there are also more independent levels of assisted living. For instance there are apartment buildings that have call buttons located in the apartment with someone available to come immediately for help. Some have kitchens, others have community dining rooms (which is also great for socialization). Others have staff on the premises to help with medications or housekeeping. Before choosing, it is important to determine what level of care your parent needs and then locate a facility that meets your requirements.
Making decisions is not always easy for the family and each family's dynamics, preferences and financial situations will be different. Communication between everyone involved is key. It is important to consider all issues before they occur.