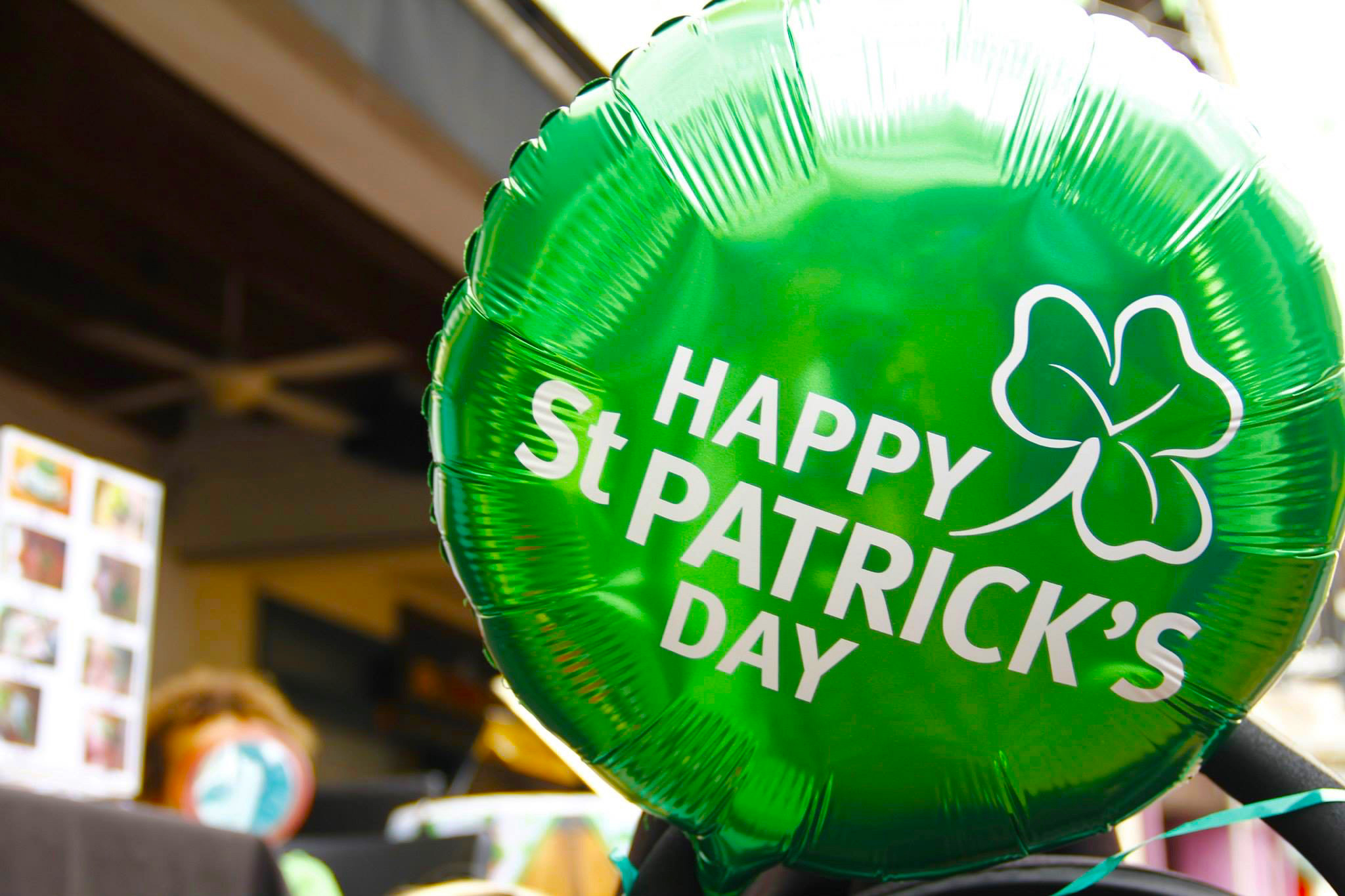 St. Patrick's Day is a cultural celebration held on March 17th and signifies the death of Saint Patrick, the foremost patron saint of Ireland. Although the origins of St. Patty's Day come from a religious and cultural background, mainstream America has embraced this green-infused holiday as a day of fun parades, Irish cuisine, traditional Celtic music and dance, and, of course, a few drinks. Many active adult communities across the country celebrate this day with festivities that bring the residents of the community together to socialize and bond over Irish treats and lively entertainment. From Irish-themed dinners to festive Irish dancers and performers, check out what some communities are doing to celebrate St. Patrick's Day.
The Villages is a massive active adult community in Central Florida, so it's no surprise that residents will party like the Irish for its annual St. Patrick's Day Festival on two dates. The first event will take place at Lake Sumter Landing Market Square on March 15th followed by the second celebration at Spanish Springs Town Square on March 17th. Kicking off the celebration in Spanish Springs Town Square will be a resident parade as well as festive Irish music and performances by The Empty Hats on The Gazebo and Marcille Wallis & Friends on the Del Mar Stage. Each event will also include Irish Stilt Walkers, authentic Celtic music and performances, and The Villages Festival Performance Groups dressed in Irish costumes. Irish food, green beers, several food vendors, and farmers market vendors selling Irish-themed products will also be at the festival.
Residents of Laguna Woods Village are going to eat, drink, and be merry at the community's St. Patrick's Day Celebration held at Clubhouse 2 on March 16th. The festivities will begin with traditional Irish music performed by the multi-talented Celia Lawley. A delicious buffet will be offered and will include Irish staples like potato soup, corned beef and cabbage, and pastries as well as discounts on Guinness and Jameson whiskey. Reservations and tickets for purchase are required for this event.
This premier Del Webb active adult community, which is just 45 miles from downtown Chicago, is hosting a St. Patrick's Day dinner celebration for all of its residents. The annual St. Patrick's Day dinner will be held on March 16 at the Drendel Ballroom and is hosted by the Celtic Club. The dinner, which is catered by Jameson's restaurant, will feature Irish cuisine like corned beef and cabbage, Irish beef stew or potatoes, desserts, and a cash bar. The Banna Irish Duo will provide entertainment during the dinner service. Tickets and reservations are required.
Residents of Trilogy at the Vineyards not only get a fun-filled day celebrating this holiday, but they also get to tour new home models by Shea Homes. In honor of St. Patty's Day, this 55+ community will host an afternoon of Irish-themed fun on Friday, March 17th from 1:00 pm to 4:00 pm. The event will include beer and soft pretzels with delicious cheese and mustard dipping sauces as well as tours of Shea's beautiful model homes. Residents can mingle with future neighbors while touring the Model Home Gallery during the St. Patrick's Day event. RSVP is required.