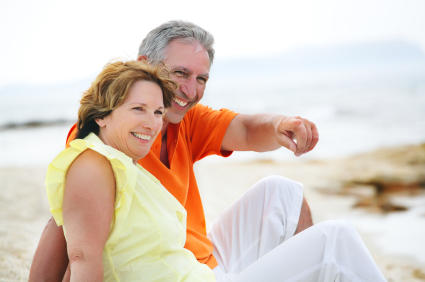 Although many look upon retirement with anticipation, some may feel more fearful once they move into a 55+ community. A recent study found that 21% of current and soon-to-be retirees worry about not having a purpose in their golden years, while 34% of current retirees miss the social connections that work provided. Whether it's having a career or a strong social network, a lot of retired workers struggle dealing with the boredom that having seemingly endless downtime can bring.
And they're in good company. Even Del Webb, who invented the retirement community went back to work.
Being bored doesn't mean that you have to return to a full-time job, but it does mean that your focus and energy has to be applied towards something. We've gone ahead and provided several ways to keep excitement and fulfillment going strong in your post-work years.
Part-Time Work
For some retirees, the simple act of working is enough to feel fulfilled. A lot of retirees take on gigs as a teacher's aide, tour guide, and even barista. The regularity, structure, and development of a new skill that comes with a new job can be enough to keep life interesting even if it doesn't exactly align with a passion.
Working part-time also gives retirees plenty of time to hit the golf course or enjoy afternoon cocktails. Although a fair word of warning to those beneath the full retirement age: working part-time can reduce your Social Security benefits quite dramatically.
Blogging
Have an interest in politics? Sports? History? Competitive pigeon racing? It doesn't matter how generic or specific your interest is, there will be an audience for it. In fact, many popular blogs are extremely niche. Like this one that illustrates Twitter typos and this one that tells the stories of criminals arrested in New Castle, Pennsylvania between 1930 and 1960.
The hours are very flexible (whenever you feel like it), you're constantly learning, engaging with your audience, and you might make some money to boot. Not to mention that there are several reasons you should take up writing as a hobby, as we've written about before.
Hit the Books
One way to keep yourself active during retirement is to enroll in classes at a local college or even in your own retirement community. Sun City Festival is one of several communities that offers an on-site learning academy. Not only can students cut down on the cost of going back to school by attending a community college, some public institutions and private universities allow active adults and retirees to take classes for free.
Not only does taking college courses benefit you in terms of learning, it can also connect you to a wider social network and give you access to events like lectures and social activities. Feeling connected and engaged in something outside of yourself often helps in warding off boredom.
Phone a Friend
Your friends and family know your passions and interests more than anyone else and in some cases, they know more about you than you do. Staying connected is vital when it comes to gaining an outside perspective on what the next stage of your life should look like. You can even take on a project or hobby together and utilize each other's contacts to help you get your foot in the door of an industry or area of interest. It could even expose you to a new area you never considered.
Retirement is not the end of your years of productivity and creative expression, but rather a new freedom to pursue whatever you would like. Once you're ready to put down the golf club, pick up the phone and make the most out of the next stage in life.