In these unique times of physical distancing, a cocktail hour with your friends requires a little creativity. Since bars, lounges, and restaurants across the country are temporarily closed to prevent the spread of the coronavirus, active adults must look for other ways to enjoy their afternoon libation with friends.
Fortunately, you don't need to mosey up to the bar at your favorite watering hole to have some fun and stay connected to the people who make you smile. For the best happy hour during these days of social distancing, all you need is a well-stocked bar cart and a good Wi-Fi connection.
If you miss seeing your friends for cocktail hour, read on. This post offers some helpful tips for hosting a virtual happy hour from the comfort of your home.
Pick a Platform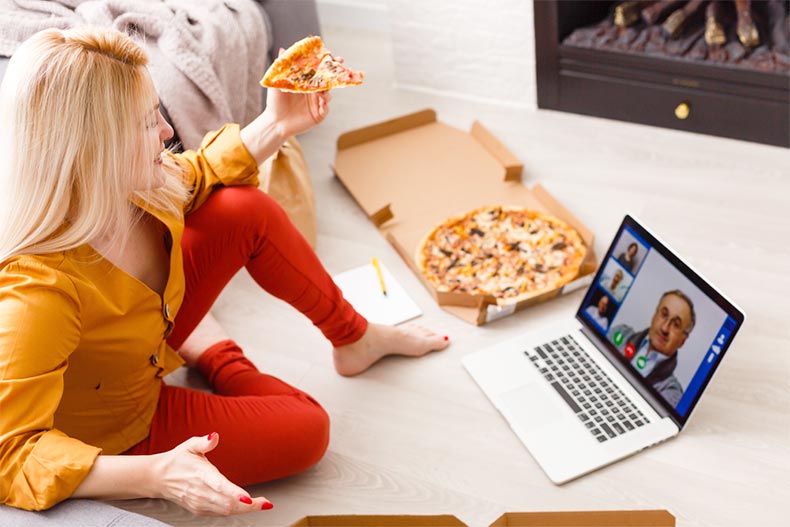 The first step to kicking off a successful virtual happy hour is choosing a platform. You need a way to connect with and see all the people you invite. While you can use Apple's FaceTime or WhatsApp to chat one-on-one with friends, you need another platform if you want to raise a toast with a group of pals.
Some good options include Zoom, Google Hangouts, Microsoft Teams, Skype, and Facebook messenger. If you want to connect with a big group of friends, like your book club group or the entire block from your active adult community, Zoom works best.
On a Zoom video, you can see attendees in a Brady Bunch-style grid of up to 25 people at once. Also, you can add up to 100 people to your happy hour, making it an ideal platform for large gatherings. You can schedule a Zoom meeting in advance or send a link a few minutes before your cocktail hour begins.
Choose a Theme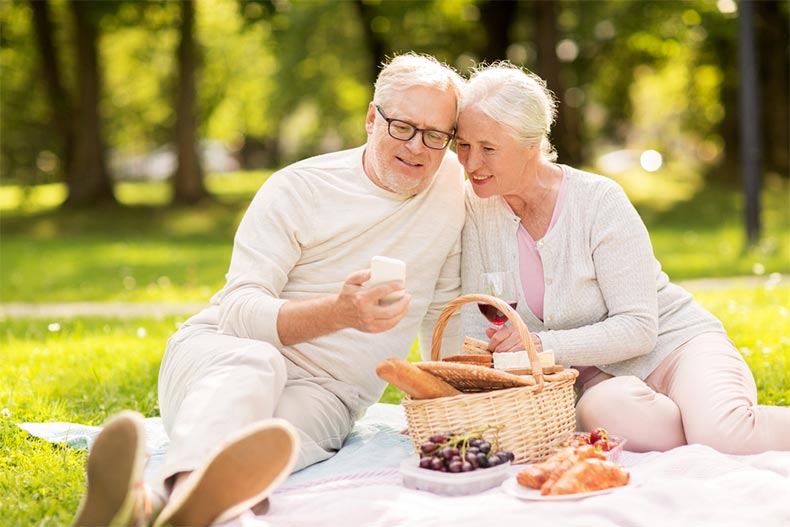 For the best happy hour, create a theme. This adds an extra layer of fun to the event and lets attendees know what's on tap for the get-together. For example, you can host a cocktail hour with a beach theme: Cue up some Beach Boys, put on your swimsuit, and relax with your favorite cocktail.
For a Roaring Twenties theme, you can encourage friends to wear a feather boa or a fun fedora to the happy hour. Have some big band music playing in the background and send out a recipe for some popular cocktails from the time period. For example, a Bee's Knees calls for a few common ingredients: honey, lemon juice, and gin.
As friends sign into your virtual happy hour, you can get the conversation going with a prompt. Ask everyone to share what they're drinking or something that made them smile in the past week.
Add Some Ambiance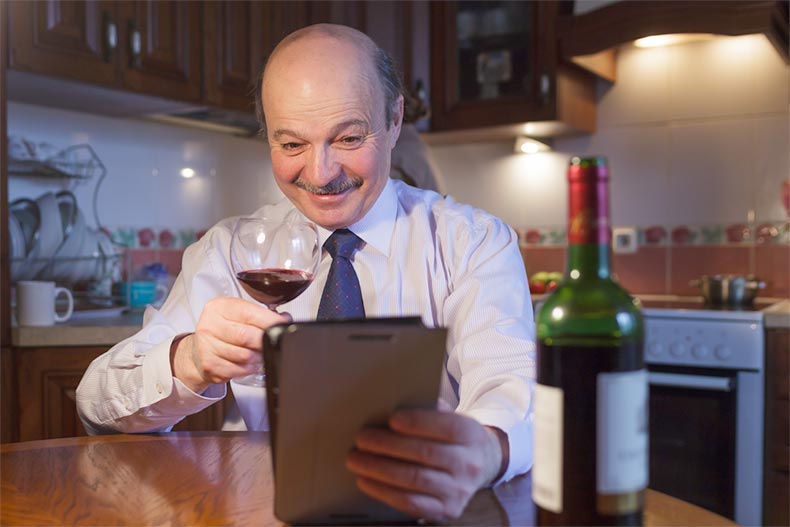 Consider what you enjoy about happy hours in real life and recreate the environment at home. You could dim the lights and light your favorite candle or prepare an appetizer alongside your beverage to make the experience feel a little more bar-like.
Be a Good Host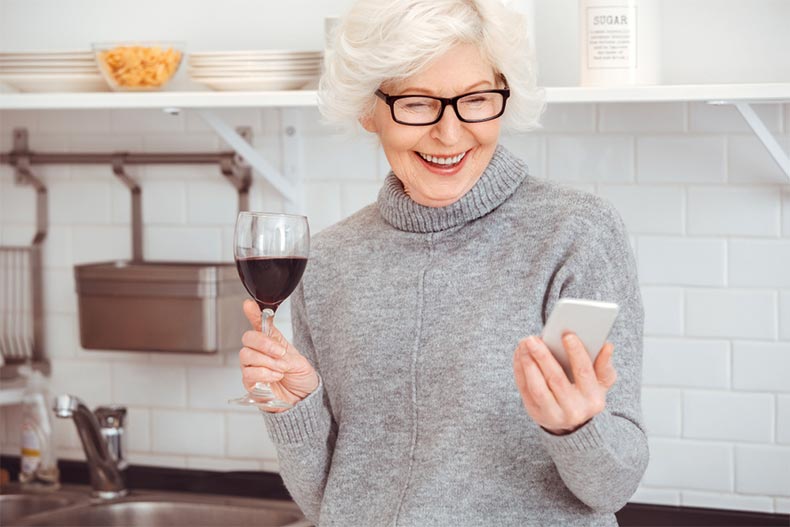 Just as if you were welcoming friends into your home for a dinner party, it's important to set a welcoming tone. Greet friends as they join the virtual happy hour and keep conversations going throughout the event. Unlike at an in-person happy hour, it's important to let one person talk at a time. As a host, act as a moderator to keep the event running smoothly.
Encourage Everyone to Bring a Drink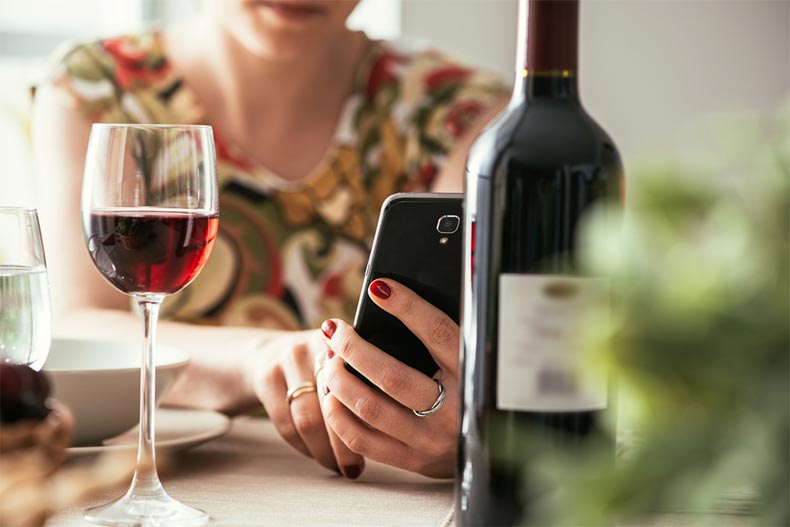 Sure, your friends can join your cocktail hour remotely and just chat with everyone without a drink in hand. However, there's something comforting about the collective experience of unwinding with a cold one while others do the same. Even if you or your friends don't want to partake in an adult beverage, invite everyone to sip something. Even sipping cranberry juice from a wine glass or sparkling water from a cocktail glass can help your happy hour attendees feel connected.
Look at the Camera as You Speak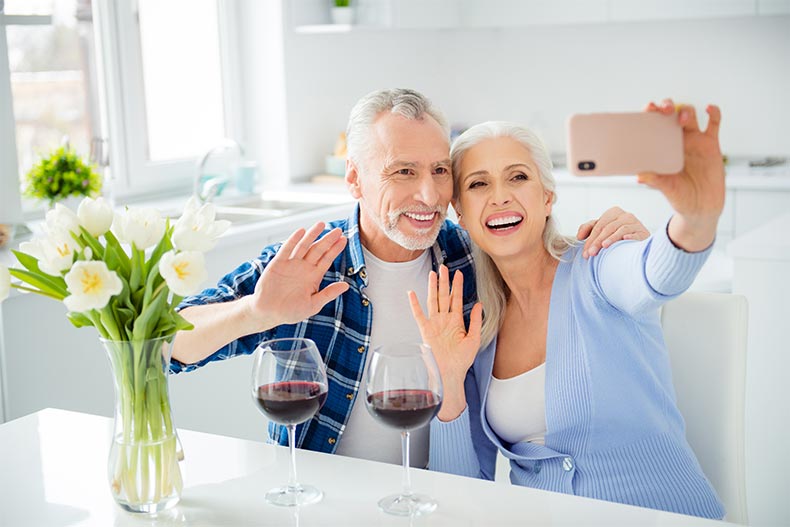 If you've never joined a Zoom video, it can feel a bit awkward at first. You can see your friends' faces on the screen, but where should you look? Here's a tip for you: Find the camera on your phone or laptop. It's usually a small black dot just above the screen. When you're talking during cocktail hour, aim to look at the camera rather than your friends.
Keep in mind: You can look at your friends while they're chatting, but when the conversation jumps to you, do your best to look directly at the camera. This helps people relax and makes them feel as though you're talking to them in person. It takes some practice to look at the camera when you'd rather gaze at the smiling faces on your screen so give yourself some grace. The more you join in virtual happy hours, the more natural they will feel.
Set a Time Limit — and Stick to It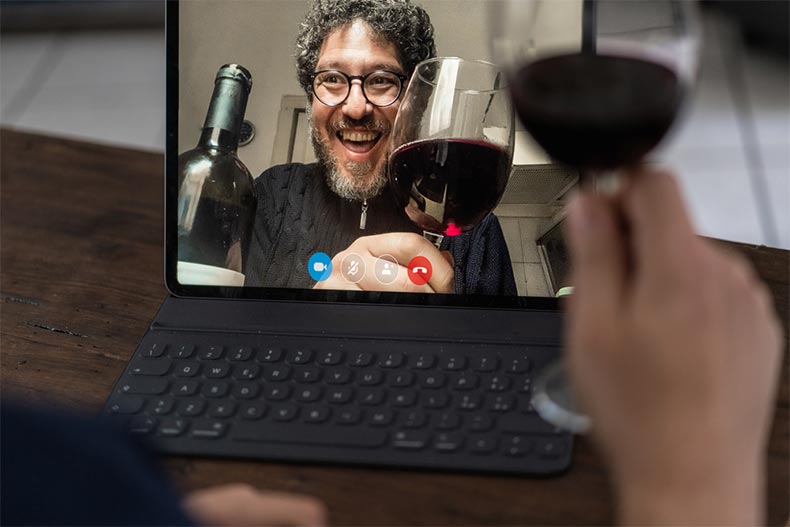 You may be used to lingering over a glass of wine or a cold beer with your friends in real life, but with a virtual happy hour, it's best to limit the encounter to one hour. A specified time limit makes the engagement less intimidating. Your friends may feel more comfortable signing on and enjoying a beverage virtually if they know they're not expected to hang out late into the night. It's best to let everyone mingle and sip their cocktail for an hour and then wrap it up. This creates some anticipation if you want to host another happy hour the following week.
A New Way of Going Out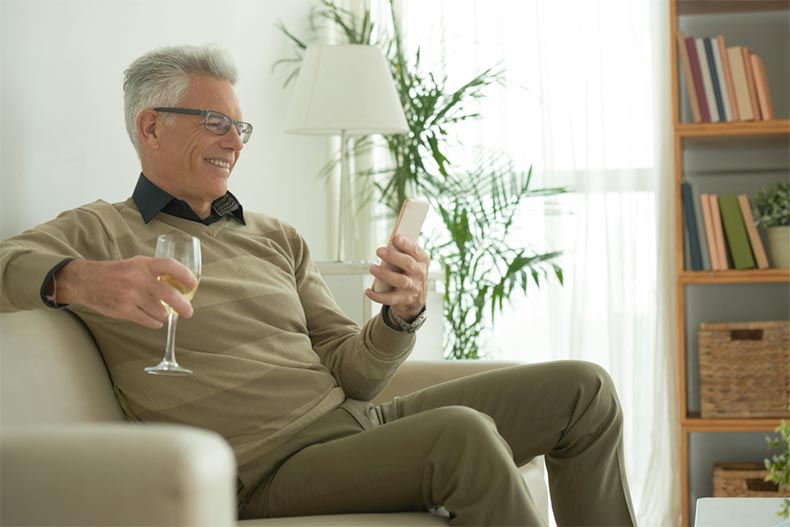 Virtual happy hours are a great way to keep in touch with friends in this unique season. With a little planning ahead of time, you can host a fun and memorable cocktail hour that allows you to stay connected to friends far and wide.