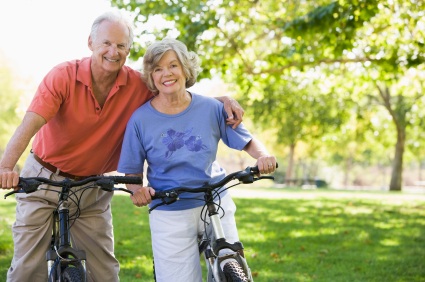 Retirement offers freedom. It gives you the freedom to set your own schedule and the freedom to pursue your own interests. Yet all that freedom can get lost in the day-to-day routine. Keep your retirement interesting by using your freedom to try new things. Travel, go back to school or start a business. There are so many things you can do with your retirement years. Here are a few ideas to get you started.
See the world
For many people, travel is a top retirement goal. Retirement gives you the time and flexibility to travel on your own terms. You can often save money by planning trips in the off-season or signing up for group travel adventures. There are opportunities for educational travel and trips that include volunteerism. You can take a cruise, go on a European tour or spend some time exploring the United States. Take your time and enjoy each destination.
Take a class
Retirement is a great time to continue your education and learning can come in many forms. If you live near a college, you may be able to audit classes or enroll in a lifelong learning program. You can study online, attend lecture series or participate in workshops. Think outside the box and find classes that appeal to your interests. You can enjoy courses on a variety of subjects or even work on earning a degree.
Get in shape
Staying fit will make it easier to enjoy all of your favorite activities. Make use of your community's fitness center or join a local gym. Start a daily walking or biking routine or take up athletic hobbies like tennis, pickleball or softball. While increasing your activity, don't overlook the importance of healthy eating. Try a health-focused cooking class or even start growing your own fresh vegetables.
Try a new hobby
Photography, woodworking, knitting, sewing, lapidary, line dancing, cards, billiards. When it comes to hobbies, the list goes on and on. Check out your community calendar to find classes and clubs that will make it easier to try something new. Taking up a hobby is a great way to explore an interest and meet new people.
Volunteer your time
Volunteering is an activity that benefits yourself as well as those you help. It feels good to contribute to a cause and know that you are making a difference in someone else's life. There are many ways to volunteer. Look for opportunities through local charities, community centers and your church. Some active adult communities also have social clubs devoted to volunteering.
You've earned your retirement years and deserve to enjoy them in your own way. Take some time to think about your interests and set some personal goals. It will help you stay active and keep your retirement interesting.