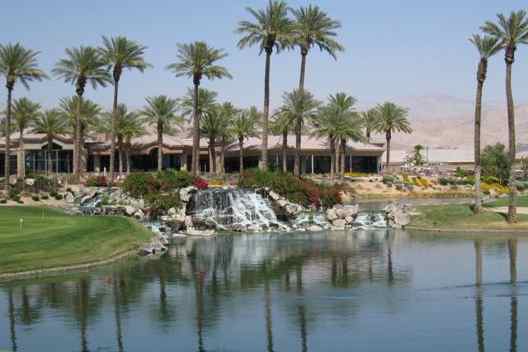 When picturing life in an active adult community, some people know without a doubt that the lifestyle is either their dream retirement or not their cup of tea. However, the diversity of today's active adult communities actually makes the proposition a bit more complex. Before buying into (or turning down) the active adult lifestyle, it helps for older homebuyers to understand what is actually available and, more importantly, what they really want to have in their own communities.
Resort-Style Active Adult Communities
The atmosphere in active adult developments can be quite different. Some communities are designed to promote resort-style living. This is particularly true of very large communities, but it can also be the case in more intimate settings.
In a resort-style community, emphasis is placed on an impressive line-up of indoor and outdoor amenities. Developments with a resort-style or country-club setting will typically feature spacious clubhouses, state-of-the-art fitness or hobby facilities, full-service spas, golf courses, and other amenities that you would expect to find while vacationing. Larger communities may begin to grow into a self-contained town with additional services (restaurants, shops, banks, etc.), which make it rarely necessary to leave the development.
In communities with so many amenities and activities, residents may feel compelled to join in. While taking part is never a condition of moving in, some communities do develop with more of an expectation on resident involvement. Of course, this socially-driven atmosphere can be part of smaller neighborhoods as well. Visiting particular communities and talking with the current residents is the best way to make an assessment of the social barometer.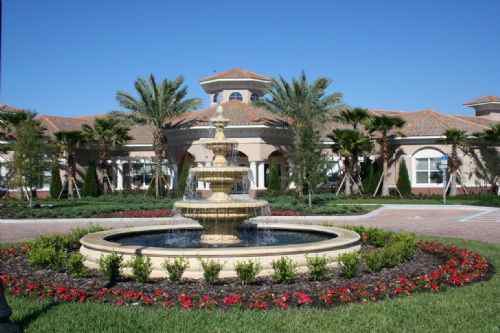 BellaTrae at ChampionsGate, Florida, is a smaller-sized Del Webb community featuring low-maintenance living, giving residents more time to enjoy the fabulous amenities.
Low-Maintenance Active Adult Communities
At the other end of the spectrum, some active adult communities are designed with less amenities and more of a focus on thoughtfully-designed low-maintenance homes. This is often the case in smaller communities or those found in popular urban or vacation destinations.
When a location has many of its own attractions, its local active adult communities do not need to build so many of their own amenities. Instead, they can help older homebuyers stay close to the local action while still living among peers in a low-maintenance environment.
The Benefits of Active Adult Communities
Homebuyers who are not as interested in resort-style amenities may still like other aspects of active adult communities. Living among peers, without the noise of young kids and teenagers, can be a great reason to retire to an age-restricted community. Low-maintenance homes with included lawn and landscaping care is another. Some active adult homebuyers prefer the added privacy and security which comes from living in a guard-gated community.
Introspection is often the key to planning a fulfilling retirement. Instead of looking at what active adult communities can offer you, try starting with a picture of what you want to find in a community. What does your ideal retirement look like? What facilities would support your hobbies or other needs? Where would you be likely to find like-minded neighbors?
Once you have a better picture of the lifestyle you want to develop, you can begin to search for a community to match your needs. With an open mind and some patient searching, you may discover an active adult community that will help you reach your retirement dreams.