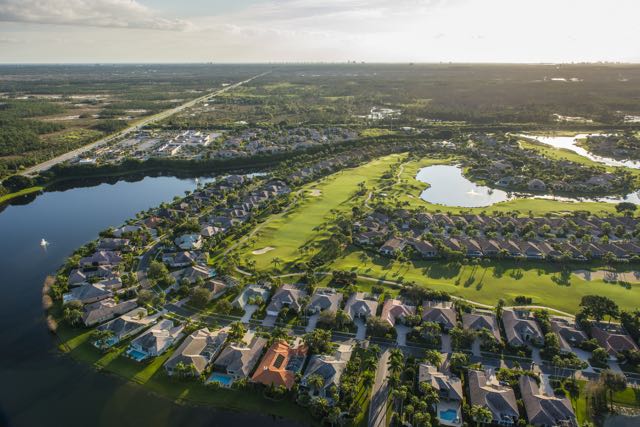 White sand beaches or towering mountains? Swimming in January or skiing in July? Low property taxes or no sales tax?
These are just a handful of questions retirees need to ask themselves before determining where they want to hang their hat. Although moving across the country to pursue your retirement dream is equal parts exciting and nerve-racking, there are several ways to determine whether a retirement location would be right for you.
A Pretty Penny
If you ask retirees what their biggest worry is about leaving the workforce, it's whether or not their nest egg will sustain the retirement lifestyle they were hoping for. Location can have a bigger impact on realizing that dream than many people think.
It's known that housing prices in states like California and New York are typically much higher than the rest of the country, but that doesn't always mean that sunnier financial skies are overhead in surrounding markets.
Take New Jersey, which is a highly coveted retirement destination because of its cheaper housing and proximity to all of New England. Although housing in New Jersey is approximately 20% lower than the national average, homeowners have the second highest property tax bill in the country.
Louisiana is also a bargain when it comes to housing prices, but also levies some of the highest sales taxes in the nation. When looking at specific retirement locations, it's vital to look at the whole financial picture of a state, which includes home prices as well as taxes on property, sales, and retirement income.
Doctor's Orders
At some point, when choosing your retirement location, accessible healthcare is going to become vital in making your decision. It might not be an issue now, but it will be.
Medicare coverage can vary slightly from state to state. The parts of Medicare that cover hospitalization and medical insurance remain primarily the same whether you live in Maine or Maui, but prescription drug coverage (Medicare Part D) can vary not only between states but between regions as well. The same holds true for the Medicare Advantage Plan (Medicare Part C). The reason for the inconsistency is that these services are provided by private insurers.
Proximity to major medical centers (often in mid-to-large metro areas) will also become increasingly important as you age. Although you might dream of a Little House on the Prairie retirement, it could become a major expense if you have to travel to receive treatment.
How Do You Spend Your Sundays?
Costs and logistics aside, your dream retirement lifestyle should be the determining factor when it comes to relocating. The great aspect to retiring in the United States is that there are varying lifestyles for virtually any budget. Love the landscape and beaches of Southern California but not the price tag? Coastal Texas is a much more budget-friendly alternative. Want New England culture without giving away your 401(k) to taxes? Delaware provides four seasons and proximity to urban centers for many retirees who are seeking a bargain.
Balancing lifestyle with budget can be tricky and it's made more difficult if you're married to the idea of retiring to a specific region. It doesn't hurt to look for similar lifestyles in more reasonably priced areas, especially since downsizing and spending less on living costs frees up your budget to accomplish other goals like traveling, starting a business, or taking up a pricy hobby.
Size & Space
55+ communities aren't all built the same. Sizes range from small condominium complexes to literal cities. Larger communities typically provide more amenities, diverse clubs and groups, and more varieties in styles of homes than smaller ones. Although it might be easier to get to know your neighbors in more intimately sized neighborhoods, your options are more limited in terms of finding common ground and interests than in the larger ones.
Before relocating to a new area for retirement, you should consider not only the size of the community, you should consider what size and type of home you prefer. If you want to be close to Miami in a single-family home, then your options are going to be very limited. If the thought of living in a condo doesn't appeal to your lifestyle, then moving farther north along the Atlantic Coast will open up more opportunities for your preferred housing style.