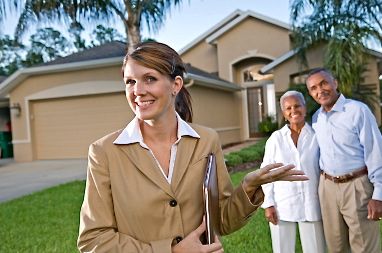 When it comes time to sell, many homeowners want to start with a high price and only lower it as needed. But this approach is usually not recommended. Pricing too high can leave a house on the market for a long time and buyers often become wary of homes that don't sell quickly.
Before listing your home, a real estate agent will perform a comparative market analysis (CMA). This study uses recent sales of comparable homes in your area, along with particular features of your home, to estimate your home's market value. An experienced real estate agent understands both local market trends and how your home's specific condition and upgrades will be viewed by potential homebuyers.
If your home is priced right from the beginning, it is more likely to attract buyers. Pricing it right does not mean listing your home for less than it's worth. Instead, it means listing it at a price which will feel fair to buyers, while leaving you some room to negotiate and still make a reasonable sale.
Although home sellers may worry about losing out on a bigger profit, there is less risk in pricing a home competitively. The home has a greater chance of selling quickly and, if it generates enough interest among buyers, a bidding war could bring the final sale price up to meet, or even exceed, the list price.
Overpricing a home may turn off otherwise interested buyers and leave your home waiting on the market. The longer this goes on, the more new buyers are going to begin wondering why your home hasn't sold. When buyers see a home that is overpriced, they may not even attempt to put in an offer, thinking it won't be accepted anyway.
You do have the option of dropping the list price, but having to lower the price too much or too often can also raise red flags in buyers' minds. Remember that buying a home is an emotional process as much as a financial one.
Having your home on the market for a long time will likely make you more willing to accept a lower offer than you may have gotten if your home was priced right from the beginning. This is especially true if you need to sell your current home to buy a new one, or if you have already moved and are stuck paying for two homes until you sell. Often when a potential buyer sees that a home has been for sale for a long time, they may assume that there is something wrong with it and move on to other available homes without even looking at it.
When you are ready to sell, an experienced real estate agent will work with you to determine the best list price for your home. Your local 55Places real estate agent can help you set a price for your home that is fair, competitive and will hopefully bring you a buyer sooner than later.