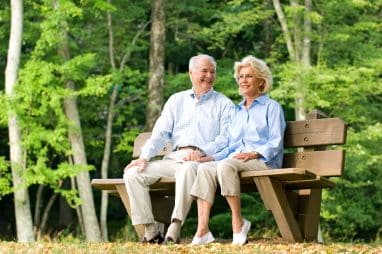 While retirement might be out of reach if you are on a budget, it may still be possible when your nest egg is much smaller than you had expected it would be. There are many ways to cut back on costs or supplement your income during retirement. Of course, you may have to get creative with your expenses and adjust your expectations to make it work.
Most people carry some kind of mental picture about their ideal retirement. Maybe it includes traveling the world, living in a country club community, sailing, fishing, golfing, or any number of other activities. But when anyone nears retirement age, it becomes more important to rethink the fantasy plans to match the amount of money you actually have saved.
Home Choice is Important
Your home is likely to be your largest investment, and as such, your home expenses should be the first thing you consider before retirement. If you are relocating, don't let an impressive model home lure you into becoming a slave to an oppressive mortgage. You will be much happier — and better off in the long run — if you choose a home within your financial means.
Choosing an affordable home may mean opting for an attached villa or a condo over your dream single-family home with its golf course view. Even if you currently own your home outright, you might be better positioned for retirement if you downsize to a more efficient home. Be sure to include ongoing maintenance costs and homeowners fees when comparing the costs of two different homes.
Share the Expenses
For single retirees, sharing the living expenses with roommates can make a big difference in your ability to make ends meet. The cost of rent, or a mortgage, alone is a good reason for shared living, but if you can live with friends who are willing to share other costs as well (e.g. groceries, or even a car) you will all be able to make your retirement funds go much farther.
Traveling is another retirement goal which may need a bit of an adjustment when your retirement fund is lower than you had expected it to be. That does not mean that you have to forego travel completely. There are many ways to see the world on a shoestring budget. Retirees can take advantage of deals during the off-season, join travel clubs for group discounts or even enjoy an affordable, educational experience with a trip through Elderhostel.
With some creative thinking, living on a tight budget can still allow for an enjoyable retirement. Invite friends to dinner instead of going to restaurants, rent DVDs instead of going to the movies, and get in the habit of clipping coupons. You may even be able to find some additional income by selling arts and crafts online, taking on an occasional consulting job, babysitting, or taking out a reverse mortgage on your home.
While it's always a good idea to start saving early, a tiny nest egg doesn't have to mean the end of your retirement dreams. You may simply need to reconsider the lifestyle you will have and find creative ways to stick with a reasonable budget.