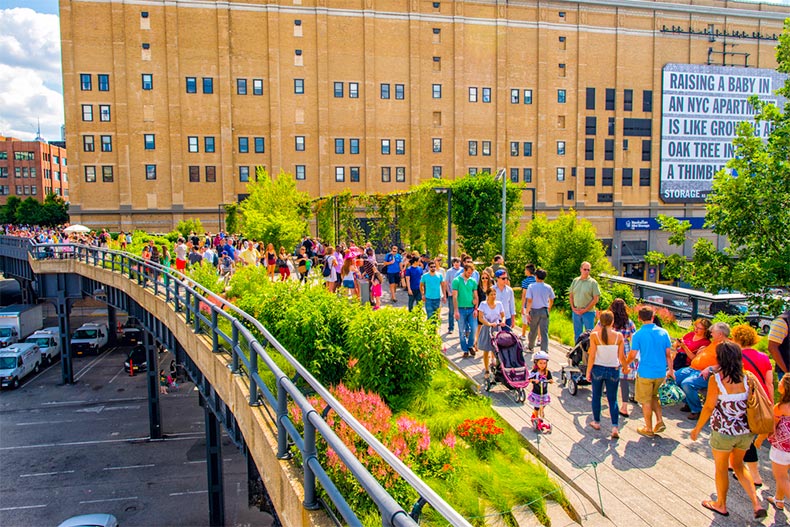 The New York City and New Jersey metro area is one of the most visited areas of the country, drawing millions of tourists every year. Its dense populations and a constant influx of travelers make the roads busy, dinner reservations difficult, tickets to a show nearly impossible. Here are ways to avoid all of that like the locals do.
New York Beachgoing
Winters in this region can produce ice storms, snow storms, and very cold temperatures. Summers, especially August, can be unbearable if you're not near the beach. NYC has beach towns like Orchard Beach, Coney Island, and Brighton Beach.
If staying in the city, you can take the subway, train, or bus to some of those beaches. The subway's D, F, N, and Q trains all stop at Coney Island. Get off at the last stop, which is Stillwell Avenue. Rockaway Beach in Queens is also easy to get to via the NYC Beach Bus, which leaves from Brooklyn and Union Square.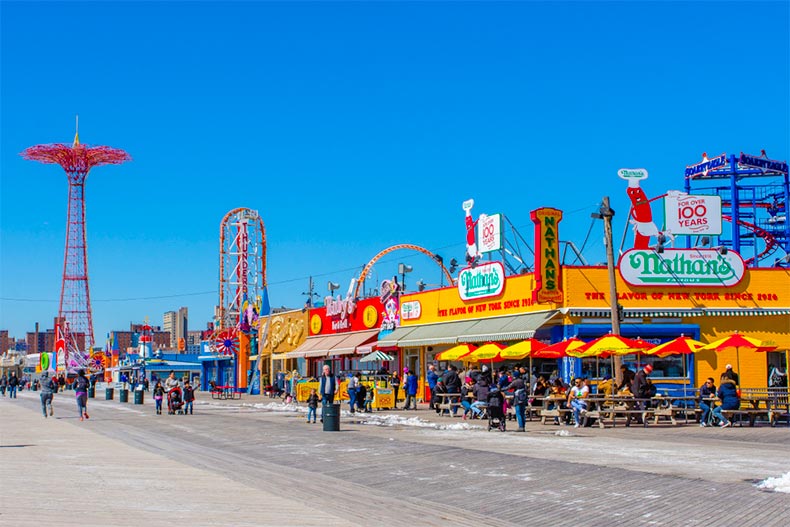 There are plenty of boardwalks you'll have to navigate with grandkids. (Image via Shutterstock)
Down The Shore
Driving "down the shore" on summer weekends can take hours, so avoid traveling back or forth on Friday afternoons and Sunday nights. In New Jersey beach towns, parking can be hard to find, especially on busy summer weekends. Many of the individual towns like Long Beach Island list their parking lots and prices. Street parking can be free, but you should plan to park early in the morning to hold a spot. Many people even leave the beach towels and chairs on the beach early, walk somewhere for lunch, and then head back to their prime spot by the ocean.
Towns like Ocean City and Wildwood have large boardwalks with amusement piers. These are family-friendly so they become crowded with tourists. Grandchildren love these boardwalks and they'll be pulling your hand leading you to amusement rides, mini-golf, pizza joints, and ice cream parlors. For more peace and quiet, head to Sandy Hook, Lavalette, or Sunset Beach at the bottom of Cape May County.
Times to Avoid
This is the largest metropolitan areas in the entire country, so traffic can be a nightmare if you don't plan ahead. It is recommended to avoid driving during rush hours, from 7 p.m. to 9 p.m. and 4 p.m. to 6 p.m. weekdays. Holiday weekends and bad weather can also back up the roads and cause serious delays. Always tune in to the local traffic reports before heading out, waiting in your hotel room for an extra hour until the roads clear is a lot less stressful than being stuck on the road. And if you haven't learned how to use your GPS, now is the time.
More Insider Info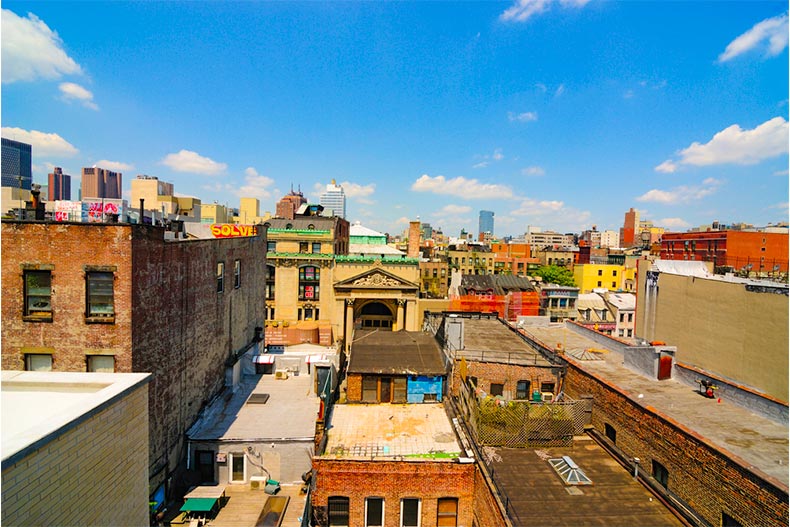 The five main bridges in New York City are the Brooklyn Bridge, Manhattan Bridge, Verrazano-Narrows, Queensboro, and the George Washington. Depending on where you are heading, tolls can cost up to $15 or more. If you don't already have one, register for an E-Z Pass, which can help you bypass long lines at the tolls.
When possible, use public transport. Jersey has three major airports: Newark International, Atlantic City, and Trenton-Mercer. Newark is the largest and is a good option if you want to avoid flying into the city. NYC's two main ones are John F. Kennedy International Airport and LaGuardia Airport, both in Queens. LaGuardia is mostly for domestic flights.
People in the know leave their cars at home and get around Jersey and into the city on buses, subways, and trains. NJ Transit offers all three with a trip planner on their website. Greyhound buses ride right into Union Station, while other inexpensive bus companies like BoltBus travel between Cherry Hill and Newark and make several stops in New York City.
Mastering New York City's public transit system is not for the faint-hearted, but it is a challenge worth the effort. Its bus and rail system is run by the Metropolitan Transportation Authority (MTA). To ride the subway, you will need to buy a Metro Card, which starts at around $5.50. Buses also accept this card. Additional options include train service from PATH, Amtrak, and boats or ferries. The latter depart from Liberty Landing Ferry, NY Waterway, and Seastreak.
The complex system of roads, highways, and public transportation in the NYC/NJ area provide many ways for locals and tourists to get around. Resourceful active adults who plan ahead of time can save time and money throughout their metropolitan adventures. And remember, if all else fails, you can always call an Uber!