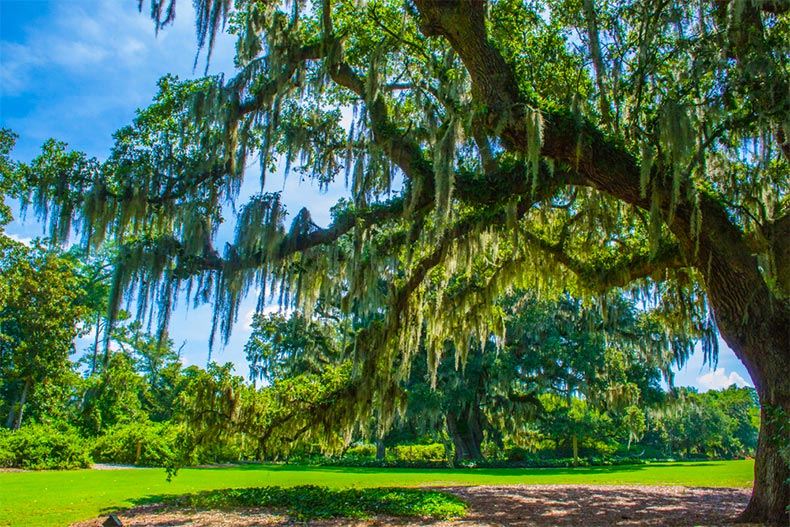 North Carolina stretches from the beautiful beaches of the Atlantic to the majestic mountains of the southern Appalachians. As a big state, it has a lot of offer and is a great place for a vacation. A road trip through the state can explore many different places, while a trip to a city or region provides an in-depth experience. However, there are some things that are the same across the whole state, and certain things to try for an authentic North Carolina experience. Here are four tips for traveling like a local in the Tar Heel state.
Go Outside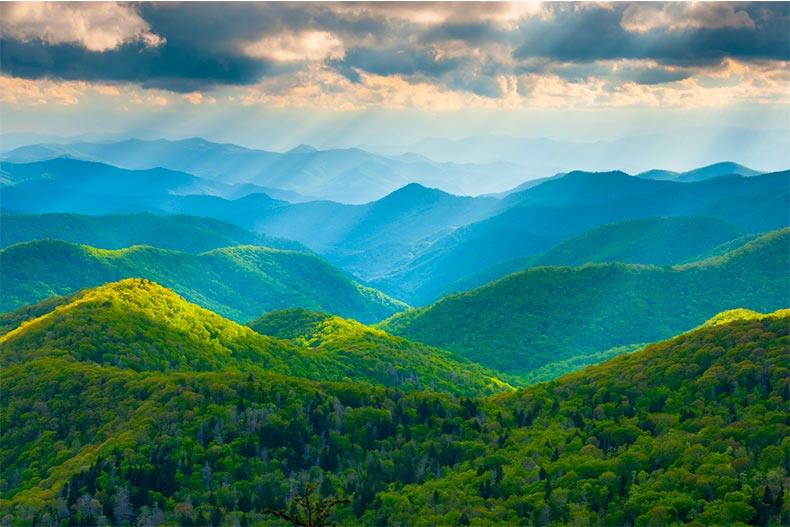 The Blue Ridge Mountains have some of the most scenic sights in the country.
No region in North Carolina feels expansively urban like it might farther north or south on the East Coast. For active adults on vacation, that means there are lots of opportunities to get outside. Visitors can enjoy the mountains, woods, and beaches that the state has to offer. In Western North Carolina, the Asheville area is in the Great Smoky Mountains. The area has unparalleled hiking and camping opportunities in the nearby recreation areas. The Blue Ridge Parkway scenic drive offers an easy way to see the region, while three national forests and the Great Smoky Mountains national park have massive stands of deciduous forests.
The central part of the state has man-made lakes for boating and stand-up paddling boarding, and the flat pine-covered forests are perfect for easy hiking and long bike trips. While the Outer Banks and Wilmington areas have commercial beaches, the Pamlico Sound and other rivers offer lots of opportunities for boating and places like Topsail and Rodanthe offer more secluded beaches.
Watch College Sports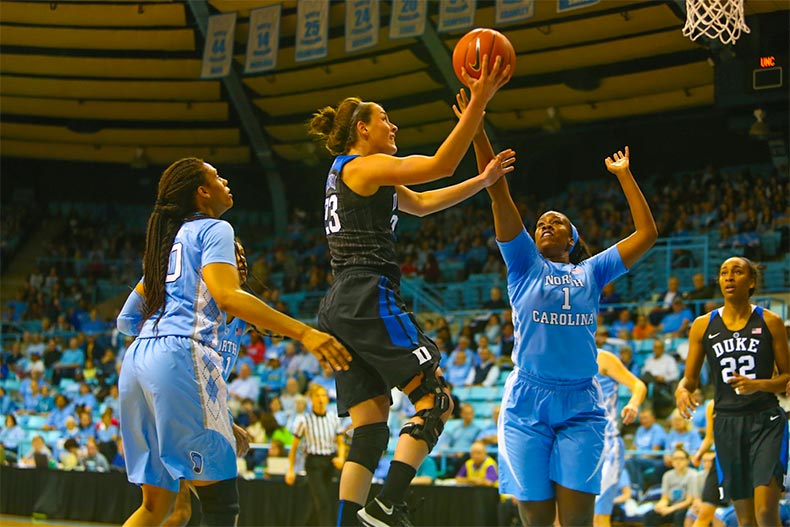 Whatever school you support, there are plenty of sports to go around. (Image via Shutterstock.com)
All Americans take their sports seriously, but North Carolinians have a special relationship with sports, especially college sports. Within the state, there are some of the biggest rivalries in all of the NCAA. Duke University, the University of North Carolina (UNC), Wake Forest University, and North Carolina State University (NC State) all have rivalries at different intensities, depending on who you ask.
Throw in other big state schools like UNC Charlotte and East Carolina University, and there is bound to be an exciting ball game of some sort to watch when traveling. Football and men's basketball are the biggest events, but schools also have great soccer and baseball teams, and excellent women's teams.
Listen to Some Bluegrass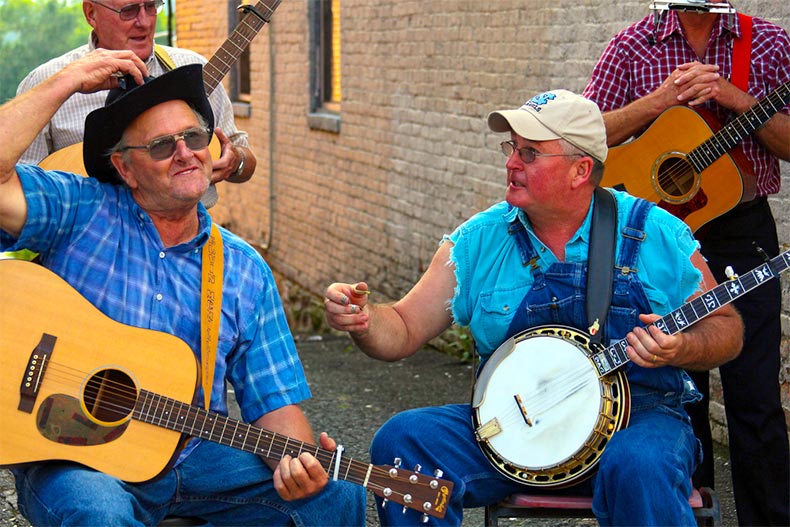 There's always somewhere to listen to bluegrass in North Carolina, whether it's a music hall or an alleyway. (Image via Shutterstock)
Bluegrass and Bill Monroe are Kentucky classics, but that doesn't mean that the genre isn't all over North Carolina. Bluegrass bands play everywhere across the state, and finding the nearest live bluegrass music is almost as common as going to church. Restaurants, bars, clubs, festivals, and arts centers across the state will have bluegrass and roots music. In the Raleigh suburb of Cary, you can catch roots music at Blue Note Grill, or at a larger club in like the Cat's Cradle in Carrboro.
The streets of Asheville are full of buskers, while the nearby Folk Art Center on the Blue Ridge Parkway and the John C. Campbell Folk School have bluegrass concerts throughout the year. Big performers come through the state during events like MerleFest (founded by Bluegrass guitarist Doc Watson) in Wilkesboro, the International Bluegrass Music Awards in Raleigh, and the North Carolina Folk Festival in Greensboro.
Eat Barbecue
In North Carolina, barbecue is not a cookout or a social gathering. The definition is restricted to chopped pork, usually sandwiches, with the typical sides: coleslaw, baked beans, and hush puppies. While differences in styles and sauces vary across the state, traveling through any part of North Carolina means stopping at a local barbecue spot for some good food. In the Raleigh-Durham area, Smokey's BBQ Shack is one of the most popular places to eat, while Red Bridges Barbecue Lodge in Shelby, North Carolina is a favorite for the vinegar and tomato sauce.