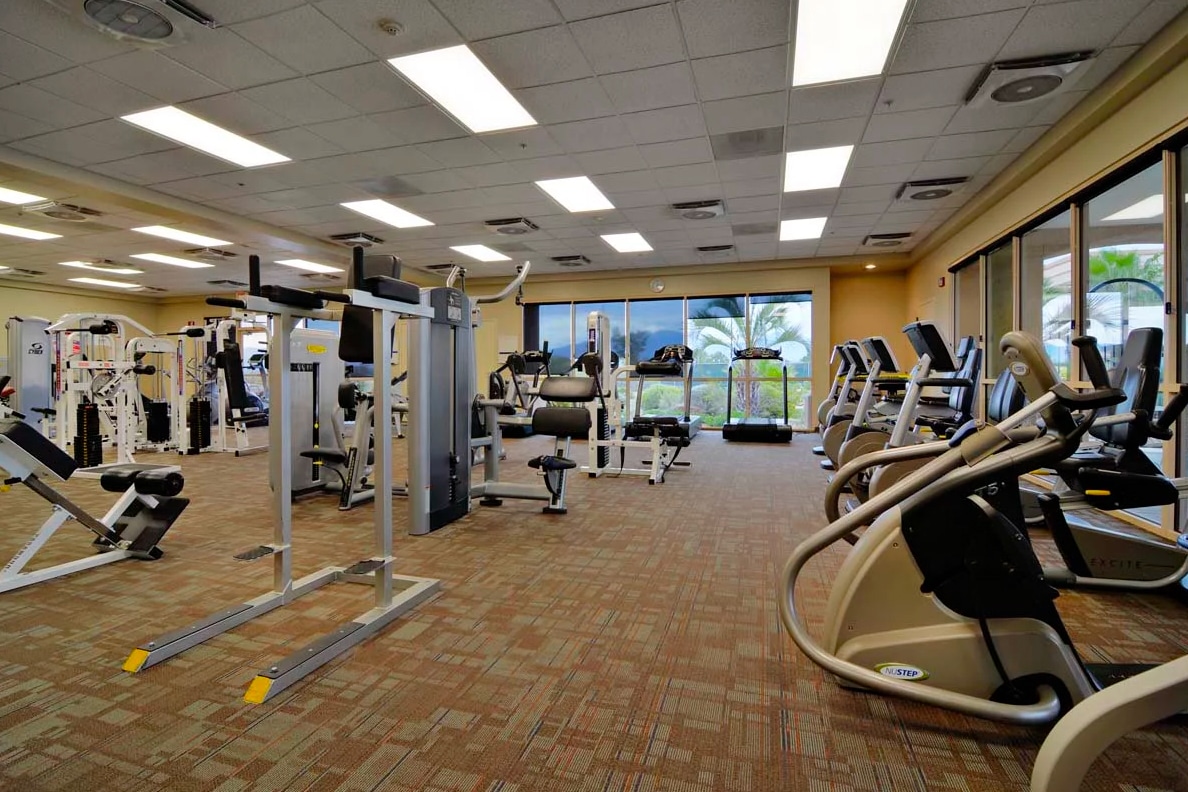 Living in a 55+ community means opening new doors. It means finding the home you want to retire in, being part of a community, and enjoying life without the hassle of home maintenance. While living in a 55-plus community might require less lawn mowing and leaf raking, it doesn't have to mean a lack of physical activity.
A prime factor in the growth of age-restricted communities over the last few decades is – unsurprisingly – to stay active in retirement. Communities across the country are focusing on providing modern amenities and classes emphasizing the best ways to use them. It's likely once you move into an active adult community, you'll be overwhelmed at all the ways you can spend your leisure time.
Groups, Activities, and Amenities
Instead of paying for a gym membership, a fee for a cycling or yoga class, and spending time driving to and from a gym, residents of 55+ communities can find everything they need to stay active just steps from their front door and for one simple homeowners' association fee.
It's not just exercise rooms and fitness classes, either: many communities include tennis and pickleball courts, lap pools, yoga lawns, golf courses, and scenic walking trails. Amenities many homeowners can only dream of having access to are a short walk away for residents in an active adult community. Besides just having tennis courts or a golf course, many communities organize and host leagues, outings, and tournaments.
Beyond that, there are fitness classes like spinning, yoga, Pilates, and water aerobics. Catering kitchens aren't just for big events either, many homeowners enjoy learning new culinary tricks taught by professional chefs. Many new communities come with an arts and crafts room where residents can learn how to paint, sculpt, knit, or even stain glass.
One of the best aspects of such an extensive list of amenities and activities is the variety there available for residents. Picking a community like Sun City Texas or Green Valley Recreation ensures that there's something for everyone. Whether you prefer sports, fitness, indulging in your hobbies, or learning new ones, you'll find a group or club you desire.
Individual Exercise
Not every activity involves a group too. If you've moved to a 55+ community for a low-maintenance lifestyle, don't feel the need to join groups⁠—it's not a requirement. Communities have other ways for homeowners to stay active besides clubs or leagues. Take advantage of your community's walking trails, use the clubhouse amenities when there are no classes, or get a plot in the community garden and create your own vegetable patch.
Utilizing your community to stay active doesn't mean just being in an expansive community with multiple clubhouses and sports courts. There are many quaint and tucked away 55+ neighborhoods across the country that provide residents with a healthy, active lifestyle. Tivioli Reserve in Florida is a great example of communities that pack a big lifestyle into a small community. Between the heated pools, bocce ball courts, and aerobics classes, you'll get the feeling you're at a 1,000-home community while actually enjoying the ease of a more tight-knit group of neighbors.
Ultimately, it's your choice on how you want to stay active in requirement. Many 55-plus communities will provide you with the options, amenities, and neighbors to get out of it what you put in. It's important to participate in what you enjoy not only to stay active, but to stay engaged.