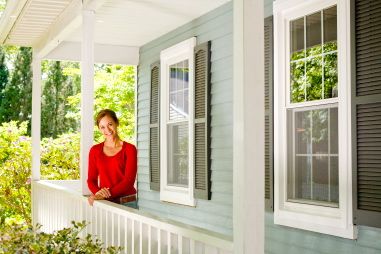 In active adult communities, builders design homes to meet the needs of all their residents. But what does the perfect retirement home look like? What sort of features does the dream retirement home have? Here are some features we might include.
A Walk-In Closet the Size of a Bedroom
The ultimate walk-in closet would be one replaced by a full-fledged dressing room complete with appropriate clothing racks, shoe storage, and full-length mirrors. There would also be enough room for extra furniture such as a chair or dresser for more storage. However, most homeowners would happily settle for a smaller walk-in closet with double rows of hanging racks, plenty of shoe space and higher shelves for out-of-season storage.
Dual Master Bath Suites
In a perfect world, the master bedroom would have two adjoining bathrooms, one for each spouse or for overnight guests. When that's not possible, the next best thing is a spacious master bathroom with luxurious features like double sinks, a deep soaking tub, a well-lit vanity table and a glass-enclosed shower with a rain shower head.
A Large-Capacity Hot Water Heater & Zoned Heating/Cooling System
There's not much point in having a deep soaking tub if there's not enough hot water to fill it up. Many active adults are likely to design a retirement home with comfort in mind. That includes a large-capacity water heater to make sure hot water is always on tap and a zoned heating and cooling system to set the temperature of every room just right.
A Gourmet Kitchen
It's true that not everyone enjoys cooking but who wouldn't love a sunny kitchen with plenty of storage, convenient prep areas, and enough room for dinner guests to mingle before a meal is served? Homeowners who do love to cook would be sure to include high-end, energy-efficient appliances, such as double ovens, gas cooktops, and large refrigerators.
A Guest Suite for Visiting Friends and Relatives
When retirees downsize, they often worry about having enough room for their families and friends to come visit. An ideal retirement home is likely to have a comfortable guest suite with enough space to let the room double as an office or hobby room when no visitors are in town.
A Spacious Front Porch
Curb appeal is often high on the list of many active adult homebuyers. Home quality is added with a spacious front porch and creates an inviting touch. Design it with enough room for a seating area and a front porch becomes a great place to socialize while admiring the front landscaping or watching passersby.
A High-Tech Security System
Residents want to feel safe in their homes, so they'd likely design a retirement home with a high-tech security system. Features like motion sensor security lights, glass-break detectors, and entry alarms let a homeowner rest easy. Let's hear from you. Do you identify with our ideas for the perfect retirement home? If you could design your own dream home, what features would be at the top of your list? Let us know in the comments below.