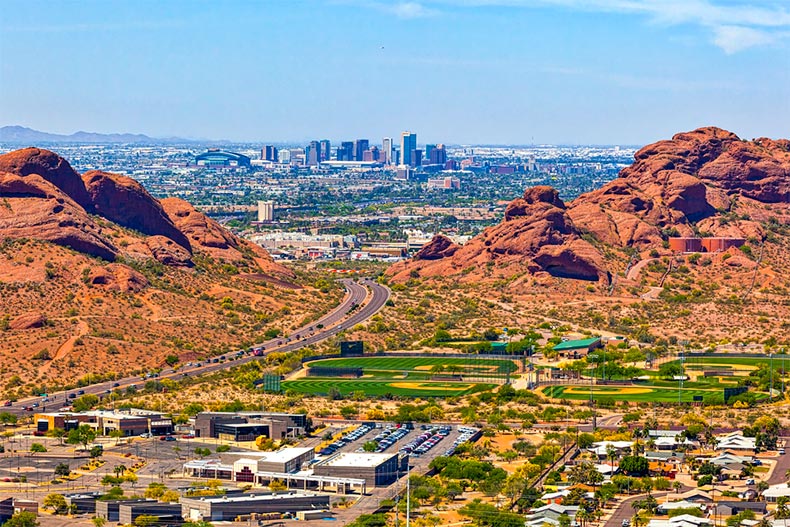 Two main factors have made Phoenix one of the most popular retirement destinations: its warm, dry climate and relatively low cost of living. While Phoenix is a great choice, it's not the only option that offers great weather and low home prices. We've rounded up the best options for active adults seeking an alternative to Phoenix.
If You Want Better Entertainment Options: Try Las Vegas, NV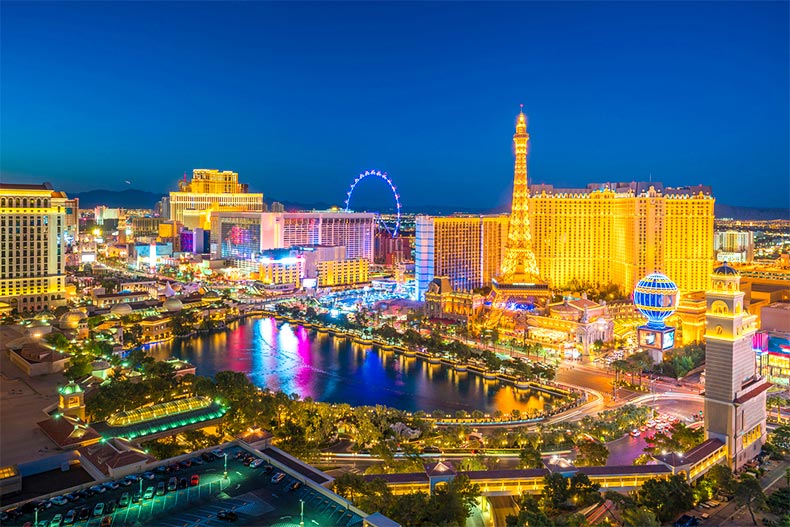 If you like Phoenix's weather but want something a bit more fun...try Las Vegas.
Las Vegas is one of the most visited destinations in the world and is known as the capital of entertainment. The Las Vegas Strip is home to world-famous resorts, casinos, shopping destinations, and award-winning restaurants. Active adults who reside in Las Vegas love the fact that world-class entertainment is easily accessible nearly anytime, any day of the week.
And there's plenty to do both on and off the strip. While Las Vegas is known for its nightlife, active adults have many more options. For those seeking art and culture, the University of Nevada at Las Vegas provides a full schedule of events, including theater productions, musical performances, and art exhibits.
The Las Vegas area is also home to well over 50 golf courses, from world-class venues to casual courses. Las Vegas' sunny weather also makes it easy to embrace an active lifestyle outdoors. Red Rock Canyon, which is known for its towering red sandstone formations, is only about 30 minutes away from the Las Vegas Strip. This conservation area is a great spot for hiking and viewing historic Native American petroglyphs.
In terms of age-restricted communities, Las Vegas has many options. One of the most popular is Sun City Summerlin, which is nestled at the base of the Spring Mountains. This 55+ community is home to 7,770 residences, including single family homes and attached homes priced from the mid $200s up to the low $1Ms. Like many Del Webb communities, Sun City Summerlin offers a resort-like lifestyle. Amenities include three 18-hole golf courses, multiple swimming pools, scenic lakes and ponds, top-notch fitness centers and aerobics rooms, a 312-seat theater, and more.
If You Want Less Traffic: Try Albuquerque, NM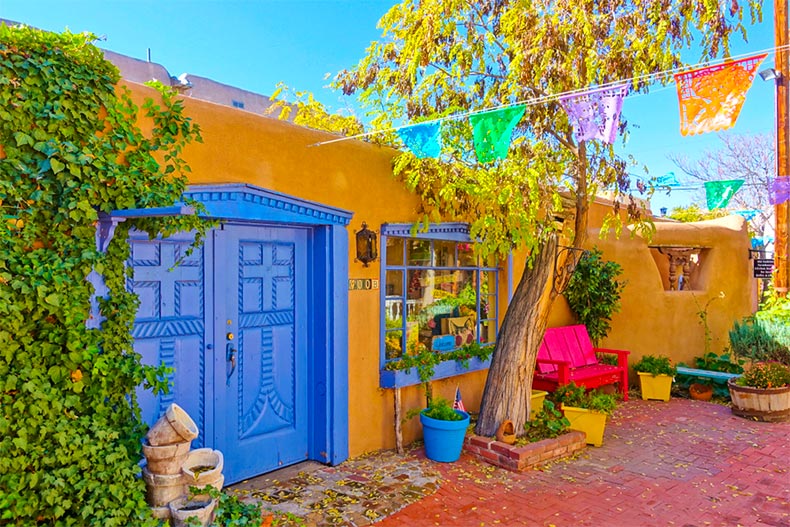 Albuquerque's vibe is similar to Phoenix, with a little less traffic. (Image via Shutterstock.com)
While Phoenix offers all the conveniences of a big city, this also comes with more traffic. Albuquerque has recently been making strides as a popular alternative for those who want to escape Phoenix's congestion.
Despite Albuquerque's smaller size, there is still plenty to do. Albuquerque's modern downtown area has a thriving nightlife scene, and the city lives up to its reputation as being one of the top destinations for art. You'll find everything from modern theatrical performances to works rooted in Native American tradition.
Those who enjoy history will also appreciate a visit to Old Town Albuquerque, which is home to historic adobe buildings and museums. Overall, residents find that the city has the perfect blend of cultural attractions and modern conveniences while still offering a small-town atmosphere.
When it comes to active adult communities, Del Webb at Mirehaven is a popular choice in Albuquerque. Upon final build out, this gated 55+ community will consist of 538 single family homes. Prices begin in the mid $200s and reach the low $400s. The community's amenities appeal to modern active adults seeking a well-rounded lifestyle. The amenity center has a fitness room, aerobics and dance studio, and outdoor pool and spa. Outdoors, there are parks and walking trails, courts for pickleball and bocce, and more.
If You Want Something More Affordable: Try Tucson, AZ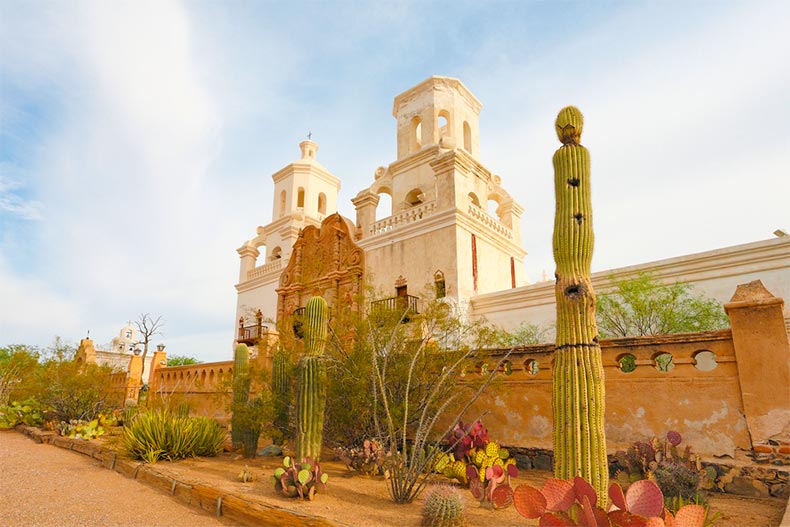 Tucson has similar weather, plenty of fun, and is a little more affordable than Phoenix.
Phoenix is still fairly affordable, but the city has certainly seen an increase in the cost of living. For active adults seeking a more affordable option, Tucson is sure to meet your needs. The city is similar to Phoenix in terms of climate, but it's about 14 percent less expensive than Phoenix. The city also enjoys a slower pace of life and offers endless opportunities for outdoor recreation in the nearby mountains and surrounding desert.
While Phoenix offers a bit more in terms of entertainment, Tucson's bustling downtown has plenty of nightlife options. Downtown Tucson is home to museums, wine bars, dance clubs, performing arts venues, and more. At Tucson's upscale shopping destinations, visitors can unwind while listening to live jazz bands throughout the picturesque courtyards. From high-end resorts to outdoor recreation, Tucson's attractions appeal to a wide range of interests.
Thanks to its popularity as a retirement destination, the Tucson area has many affordable communities for active adults. With an age restriction of 40+, Tucson's SaddleBrooke community enjoys a vibrant atmosphere. Development began in 1986, but new homes are still being added.
The community will consist of 4,589 single family homes and attached homes upon completion. Prices range from the high $100s to the high $900s, with many great options in the mid $200s range. Residents of SaddleBrooke have access to a performing arts theater, state-of-the-art fitness center, several swimming pools, a dog park, sports facilities, and more. The community also has two 18-hole golf courses.