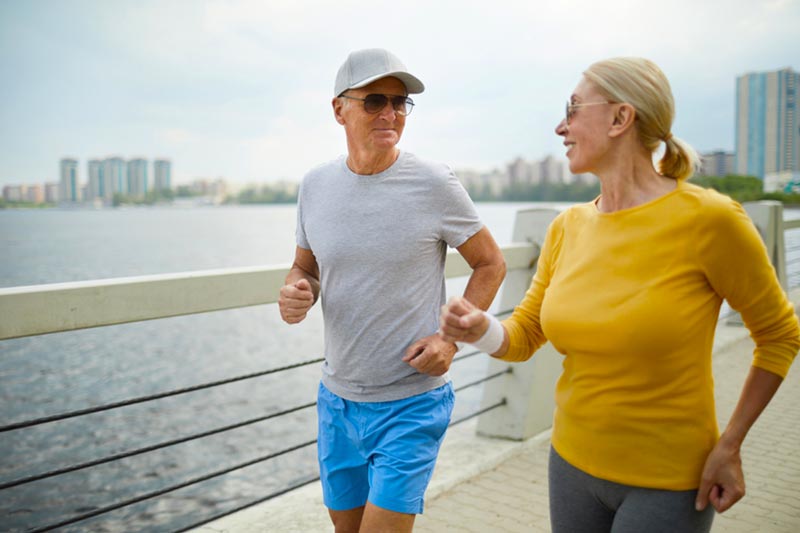 "60 is the new 40." It's a phrase we hear more often these days. This is due to the fact that many of today's baby boomers are making the choice to be active as they grow older. This new generation of boomers is redefining what it means to "retire."
Today's 60-Year-Olds Are in Better Shape
Developers are catering to this trend with an ever-increasing array of community amenities that allow residents to pursue an active lifestyle in ways that were not available to previous 55 and older generations.
Gone are the days when the extent of activity was limited to shuffleboard and horseshoes. Today's retirement communities are offering up top-of-the-line amenities such as state-of-the-art fitness centers, tennis courts, and bike trails.
Putting the 'Active' in Active Adult
It's obvious that active adult living can mean different things to different people. Some people define active as being socially engaged, while others take the word active to mean physically engaged in various pursuits. However, according to a recent study, 69 percent of people aged 45-64 reported that they do not participate in any physical activity for more than 10 minutes. Only 22 percent stated they participated in some sort of physical activity three times a week. Even worse, 69 percent of people in this age group are considered overweight according to the Center for Disease Control. Yet, when asked, only 32 percent of people in this age group said they are overweight. The disparity means that many boomers think they are in better shape than they really are.
That is all the more reason people might want to consider moving a retirement community where things are designed to make social and physical activity easier. And that is probably part of the reason that this type of community–whether it's for an active adult living or not–is such an increasingly attractive option for Americans who are in this age group.