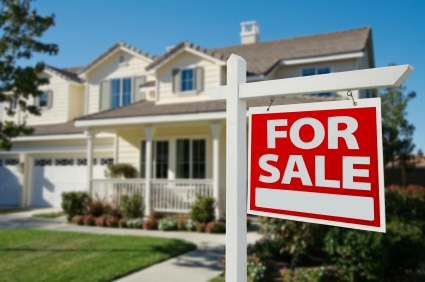 As the real estate market shows signs of improving, would-be home sellers have reason to hope that they can soon afford to list their homes. Yet that doesn't mean buyers have missed their chance at getting a great deal on a home of their own. Interest rates are still at record lows and home prices have only just begun to rise. If they act soon, this could be a great time for homebuyers to make an offer on the home of their dreams.
In real estate, one of the most frequent questions asked is whether we are in a buyer's market or a seller's market. This is usually determined by an estimate of how long it will take to sell the amount of inventory (homes for sale) currently available. It is typically considered a buyer's market when there is more than six months of inventory available and a seller's market when the inventory is expected to last less than six months.
Although most of the country has been in a buyer's market for the past few years, statistics from the fourth quarter of 2012 show that we are moving toward a more balanced market. The National Association of Realtors reported a 19.2 percent increase in single-family home sales and supply which has dropped by 8.5 percent, bringing the lowest inventory levels since May 2005. But we haven't moved into a seller's market yet. Buyers still have plenty of reasons to feel confident when making offers on available homes.
For one thing, The Federal Reserve has pledged to keep interest rates low throughout 2013 in an attempt to help stimulate the economy. These low rates make it easier for homebuyers to secure affordable mortgages. For another, slowly rising home prices are coming back from record lows. Even if a more balanced market brings prices up, it won't happen overnight. Homebuyers still have time to purchase homes at affordable prices.
Foreclosures and short sales are still an option in many markets as well. Homebuyers who are willing to take on the extra work and wait through a more lengthy process may be able to save while buying their dream homes. However, there are not as many foreclosures available today as in the past few years so this is the time to look for deals.
While average national statistics can be helpful, homebuyers and sellers should always watch their local markets before making any decisions. In many markets across the country—such as Orange County, California—real estate professionals are predicting that 2013 will be a great time to buy with homes still up to 40 percent off their peak prices and interest rates at record lows.