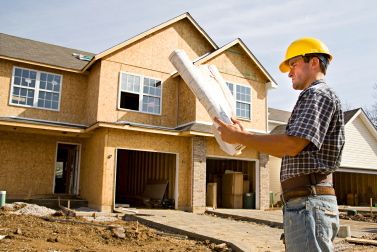 Is this the right time to consider a new construction home? According to the National Association of Home Builders (NAHB), builder confidence in the market has steadily risen over the last six months. Increased housing starts and decreasing inventory continue to show that homebuilding is picking up across the nation.
When it comes to predicting real estate trends, experts turn to several reliable measures such as housing starts and home inventory. These statistics paint a picture of how existing real estate is selling and what the demand may be for new construction homes. Over the past few months, signs continue to point to a recovery in the housing market and increased interest in new homes.
In October, the NAHB reported that confidence among home builders had increased by just one point. But this one-point gain came after five previous months of increase, bringing the Housing Market Index (HMI) to its strongest point since June 2006. This measure comes from a survey of home builders with questions designed to gauge their perception of home sales and expectations for sales over the next six months, as well as rate their prospective buyers. While the increase from September to October was slight, it shows a continued rise in confidence when it comes to visits from serious homebuyers and subsequent expected sales.
In many areas, a decreasing inventory of existing homes may have homebuyers more interested in turning to new construction homes. In Southwest Florida, an average five-month inventory of homes in the Sarasota area has encouraged home builders to step in and move forward with plans for developing new homes and communities. (A six-month inventory is considered neutral, with less indicating the demand may outpace the available supply.)
Housing starts are another measure which is closely watched for signs of real estate recovery. The term "housing starts" refers to the number of new homes which have begun construction in a given time. In September, housing starts were up 15 percent from the previous month. Regional reports show increases in every area of the country, except the Northeast. Single-family home starts are up 21 percent from last year, and multi-family home starts will be up 26 percent, after already rising 56 percent last year.
With many indicators pointing toward a rebound in homebuilding, experts hope to see a continued growth in new construction homes over the next two years. While there is still room to go, the growing strength in builder confidence and new home construction points to a positive turn for the recovering housing market.