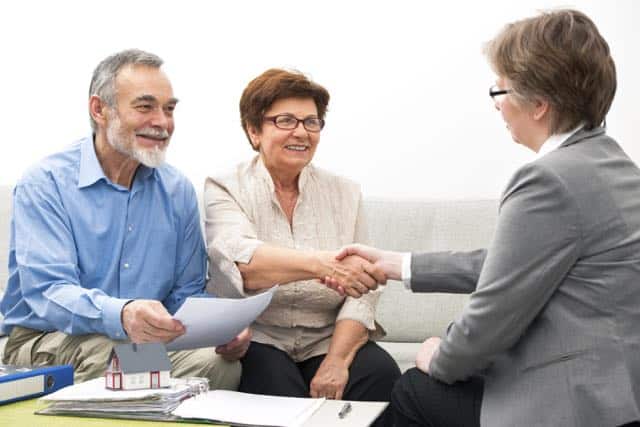 Some active adults decide to keep working after retirement. They may consider a second career like becoming a real estate agent because of the flexible hours and potential to earn additional income. Becoming a real estate agent after retirement also provides a social outlet for retirees to stay active and engaged with other people. You may want to decide if you have the passion, skills, and time before choosing this path. Here are a few things to consider if you decide to become a real estate agent.
Real Estate Courses
In order to become a real estate agent, retirees must take a real estate course. Real estate courses are usually offered at community colleges by your local real estate board or online. Tuition for real estate courses varies for each state. These classes will help you understand everything about the real estate business and give you the proper tools for the trade. A previous college background may be required before becoming a real estate agent. Some states require a certain amount of hours of education.
Application Requirements
Every state has different application requirements as well as application fees for the licensing test. Fees can range anywhere from $200 to $500 or more so expect some out-of-pocket costs when considering this career. Some states require you to submit fingerprints and pass a background check. Another thing to consider is that the application process may take weeks and must be completed before you can register or schedule your exam date. Once all of the paperwork is sorted out, the next step would be to apply and take the real estate licensing test conducted by your state.
Finding a Broker
Once you've passed the real estate licensing exam, you should speak with different real estate brokers and agencies so you can practice real estate under the sponsorship of the broker. It's important to consider which broker fits with your needs. Larger real estate agencies may offer ongoing education classes that help realtors stay current on the latest industry trends and tools, such as using computers and mobile apps, setting up social media accounts to sell homes or demonstrating how to hold an open house.
Benefits of Career in Real Estate
The benefits of becoming a real estate agent after retirement means you are essentially your own boss. You can make your own hours and work as little or as much as you want. The extra income is a bonus that allows retirees to live a more comfortable lifestyle. Retirees can also benefit from a real estate career because it allows them to be more active by getting them out of the house and socialize with different people. Becoming a real estate agent after retirement allows retirees to engage with homebuyers and share stories of past experiences in homeownership as well as be their guide on a new home buying journey.