In the last month, governors of 42 states have issued stay-at-home orders to prevent the spread of the novel coronavirus. This leaves about 316 million people across the United States limited to only leaving their homes to provide or receive essential services. Each state has provided guidelines for what's considered an essential service, including obvious categories such as grocery stores, gas stations, and medical providers. However, it's less clear whether construction and real estate are considered an essential service.
Here's how it breaks down.
What is a shelter-in-place or stay-at-home order?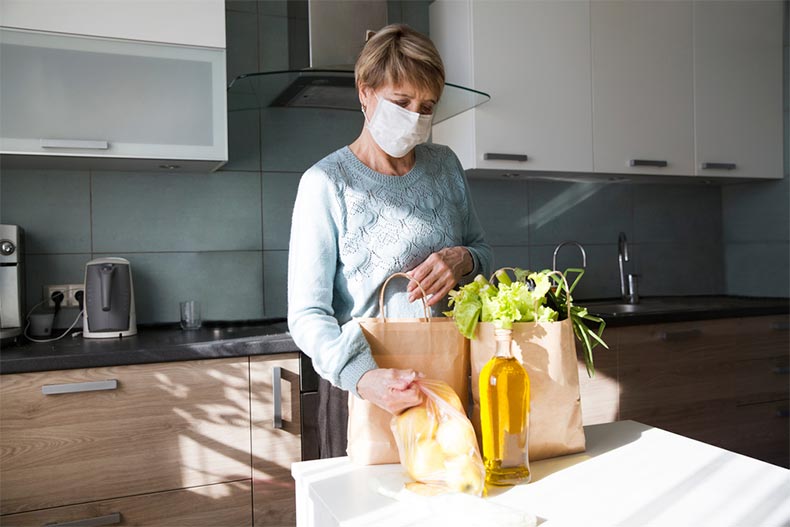 In mid-March, many governors noticed that cases of the novel coronavirus were rising in their states, causing an increase in hospitalized COVID-19 patients. After news reports from overwhelmed hospitals in Spain and Italy, calls to "flatten the curve" were put out. That meant limiting the spread of the disease so hospitals and healthcare workers wouldn't become overwhelmed, an action that could in turn help lower the death rate.
Although many citizens were simply told to "socially distance" themselves from others, the lack of specific guidelines led to many people continuing to go to the gym, go to restaurants, and even crowd together in outdoor spaces. New Jersey and Illinois were the first states to issue stay-at-home orders on March 21, followed quickly by New York, Washington, Oregon, and Ohio on March 22 and 23. The New York Times reported that Oregon Governor Kate Brown saw many people not understanding the guidelines, and so she issued a stay-at-home order saying, "If you're still not sure about an activity, skip it."
As of April 7, only five states (South Dakota, North Dakota, Nebraska, Iowa, and Arkansas) had no orders, and Wyoming, Utah, and Oklahoma only had partial orders. However, even though most states have a stay-at-home order, it doesn't mean the same thing in every state. Everyone can still leave home for groceries, prescriptions, or other necessities, or to exercise outside, for example. Some states allow "essential businesses" to remain open, which ranges from banks and gas stations to construction, landscaping, and pest control companies.
Is real estate an essential service?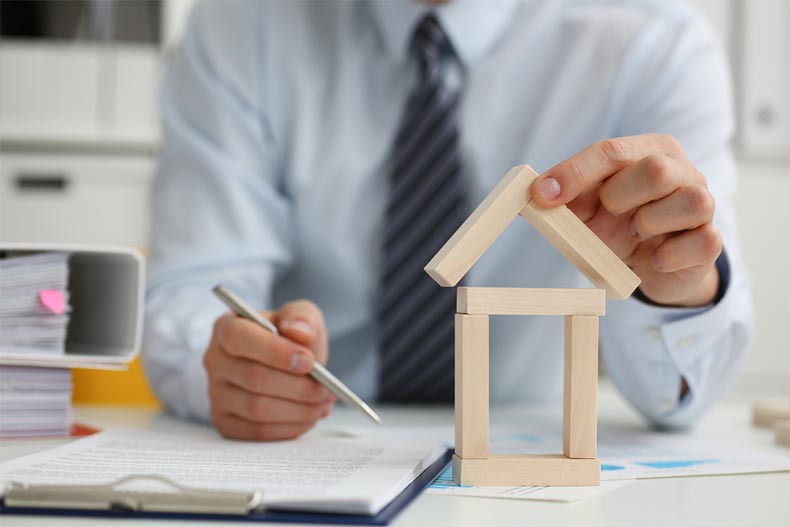 Real estate may or may not be an essential service, depending on the specific orders a governor or mayor has issued. The federal government has issued guidelines on what should remain open as an essential business. For example, the Department of Homeland Security (DHS) issued an advisory memorandum about the critical infrastructure businesses that should remain open. Their list includes, "Residential and commercial real estate services, including settlement services."
However, it's ultimately up to local authorities to determine the definition of an essential business. For example, the National Association of Realtors reports that in Illinois, Connecticut, and Wisconsin, real estate is an essential business, while in Pennsylvania and Vermont, it is not. Those looking to buy or sell a home during this pandemic should contact their licensed realtor, who will be able to inform them about the particular order in their area. In certain states, violating the order, or operating a non-essential business, can incur a heavy fine.
Orders can also change week-to-week as the pandemic develops. For example, The Wall Street Journal reported that New York re-classified real estate from non-essential to essential. Those who have bought or sold a home also know that the process takes time, an average of sixty days in the U.S. We have seen rapid changes in policies during the pandemic, so what might be the regulation when the homebuying process starts may not be the same at closing.
Is construction an essential service?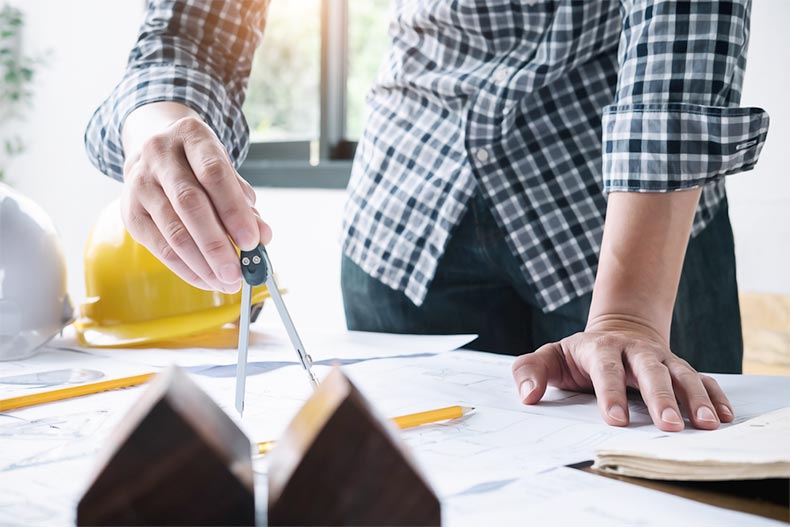 For those who are waiting on the construction of a new home or the renovation of a home, whether or not construction is an essential service is an important question. Similar to real estate, the DHS designated many types of construction as "essential," including housing construction and especially construction that helps deal with housing shortages.
But again, it's up to state and local governments to establish clear regulations about the types of construction that would be allowed to continue. Some states are only allowing construction on low-income housing or housing that deals with an existing shortage, while others have allowed construction to continue regardless of the type of building. Occupational Health and Safety reported that construction trade groups are lobbying to make sure that construction is not shut down and doesn't face potential labor shortages, which would cause delays.
Homebuyers should consult with their realtor, real estate company, or general contractor to find out if construction is allowed to continue legally, and if the builder feels that they can do so safely.
How do you stay socially distant during real estate or construction transactions?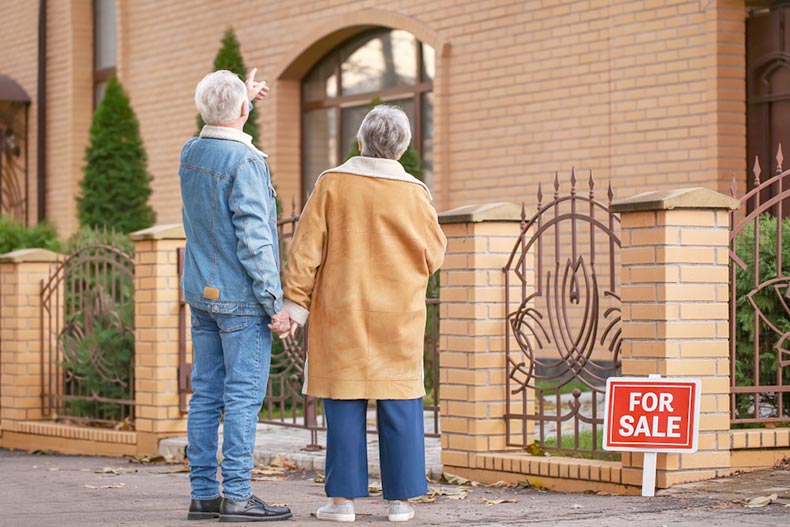 If real estate is considered an essential business, real estate agents can continue helping people buy and sell homes. However, the NAR has a number of suggestions for how homeowners and realtors can stay safe while still doing business. Their Coronavirus Guide for Realtors offers guidance for staying as safe as possible, taking into account the advice offered by the Centers for Disease Control and the World Health Organization. The NAR advises realtors to not hold open houses and limit in-person activity.
Luckily, we live in a time where technology allows us to do many things remotely. Listing a new property is possible as is showing a property already for sale. Real estate agents can give virtual home tours by doing a walk-through using video chats. A number of other technologies can also be used to provide layouts or floor plans to potential homeowners.
As social distancing and stay-at-home orders are in place, people will continue to buy new homes, sell homes, and move. If a sale is already pending, sellers, buyers, and agents can also use a number of technologies to complete inspections, apply for a mortgage, and remotely notarize the sale. Buyers and sellers should talk to their real estate agent to find out what, if any, of these methods are being implemented to make sure they can buy and sell a home safely.