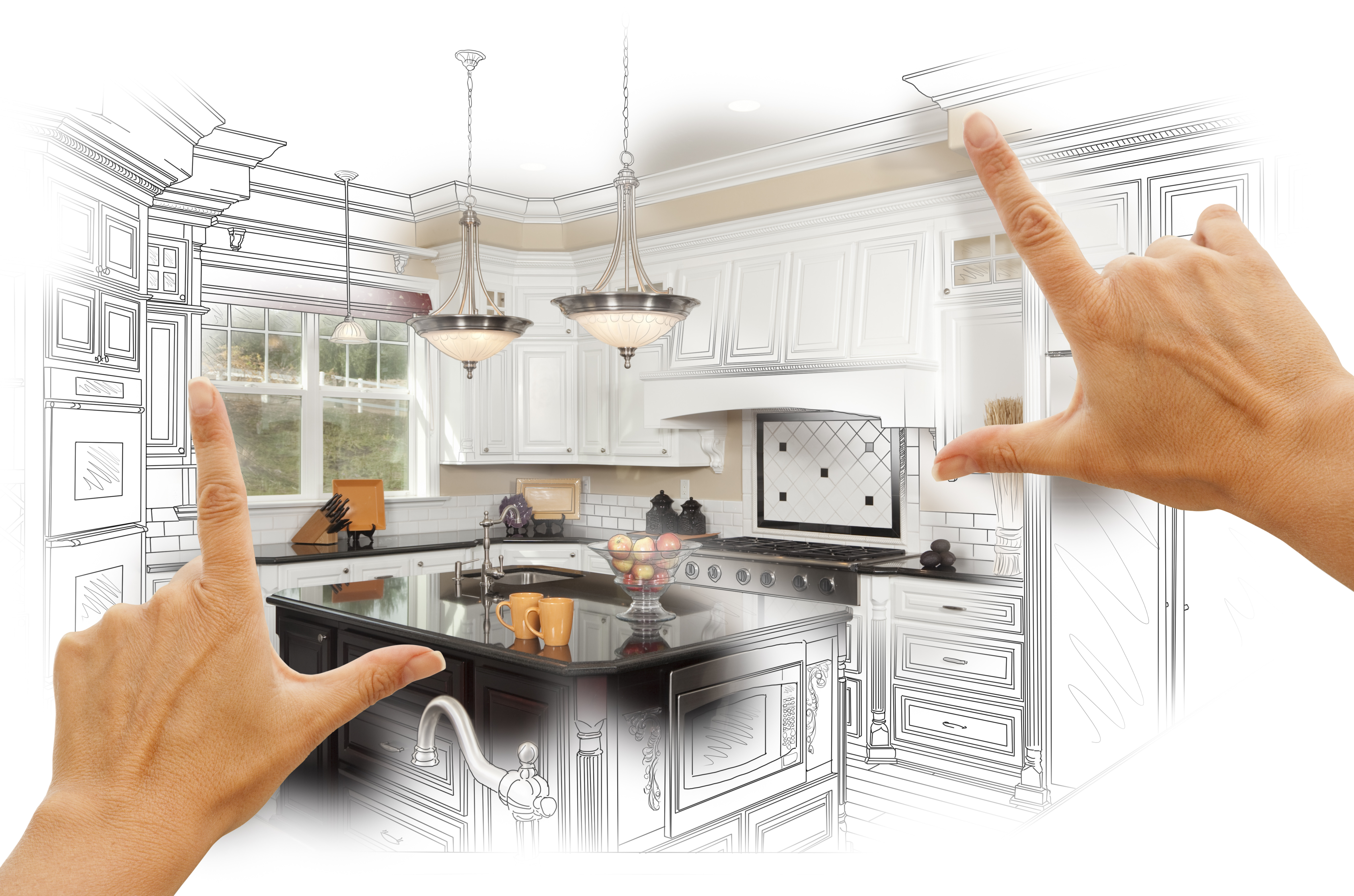 Innovative kitchen designs have always attracted active adult homebuyers who enjoy cooking gourmet meals and entertaining guests. It's the heart of the home and where friends get together and family gatherings occur on a daily basis. It's also no surprise that homeowners want their kitchen to look its best and stay on top of the latest trends. So what are the new kitchen trends for 2016? Soothing and muted colors, bold fixtures, functional designs, and integrated spaces are just some of the newest kitchen trends happening this year.
Kitchen Styles
Although the traditional-style kitchen is not as popular as it once was, interior designers say that it is still relevant. Many of the more established homes keep the traditional-style kitchen in order to stay within its design and character along with a few tweaks like bold lines and less details. You wouldn't want to renovate the kitchen of an 1850 home with a modern stainless-steel design concept. Other kitchen styles that are becoming popular in 2016 are transitional, shaker, and farmhouse.
Transitional-style kitchens incorporate both contemporary and traditional elements. Shaker-style kitchens take a more minimalist with a more modern look and feel within its simple design. Farmhouse kitchens add a classic touch to kitchen areas with its deep, apron-front cast-iron sinks. These deep sinks have never gone out of style and are convenient for holding and cleaning large pots easily.
Color Schemes
With Benjamin Moore and Pantone announcing their colors for 2016, many designers and decorators are working with these palettes to incorporate into trendy kitchen designs. Soft colors like pale pink, warm baby blue hues, and classic muted tones like white, black, gray, and neutrals are just a few of the colors that you will see in kitchens throughout 2016. Manufacturers are also incorporating these color schemes in kitchen appliances and accessories to match the latest palette trend.
Integrated Smart Spaces
Kitchens have always been a social space for the home, which is why many of the latest designs are incorporating living spaces where families can gather to cook, eat, talk, entertain, and work. There will be more kitchens merging with living rooms for an open layout concept, making it the home's primary living area. You'll see a workstation or desk within the kitchen, integrated appliances like wall refrigerators blending in with the cabinets, and kitchen islands becoming the focal point of the space.
You'll also see kitchens equipped with hi-tech features such as hidden charging stations for electronic devices and cell phones that are within arm's reach. Kitchens in 2016 will also have more state-of-the-art fixtures and appliances like built-in coffee machines, wine coolers, steam ovens, and automatic sink faucets.
Textures
This will be the year where you will see kitchens with texture-on-texture designs. You'll see the same texture throughout the kitchen in different patterns such as a stone finish that's cut into a variety of styles to be used on the floor, back splash, and walls. The difference is subtle in detail, while simultaneously making a statement.
Lighting
Long gone are the days of plain and boring table lamps and ceiling lights in the home. Now, homeowners are reinventing the wheel by adding innovative features like low-voltage light tape strips, extensive cabinet lighting, LED lights, and recessed lights. These new lighting fixtures can be added to cabinets, above and below, as well as inside and below countertops to accent areas throughout the kitchen.
Storage and Organization
Kitchen storage and organization is important, especially when the space isn't large enough for your cooking tools. The latest kitchen designs will incorporate multi-tiered drawers for maximum storage space. Another option for de-cluttering kitchens is pullout and rollout cabinets as well as Lazy Susans. These will optimize cabinet space for storage and keep your countertops and kitchen tables clean and uncluttered.