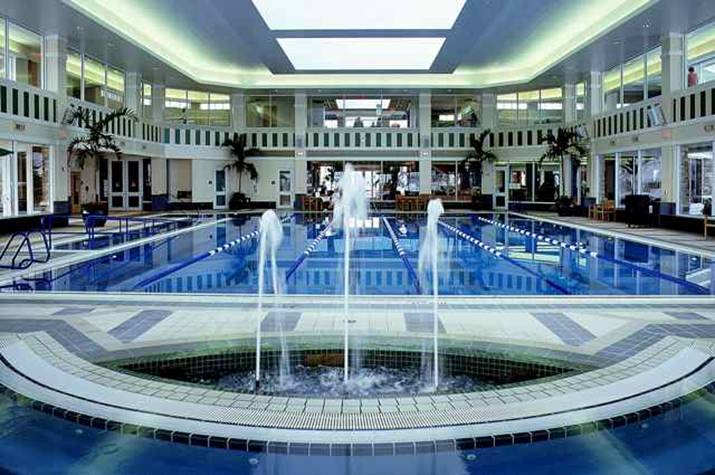 Knee problems are common for adult athletes of all ages, but that doesn't mean the end of a regular fitness routine. There are many low-impact exercises which let you stay in shape without aggravating knee problems or injuries. Active adult communities are particularly well-equipped to support these activities with fitness centers, swimming pools, personal trainers and social exercise groups.
It's always a good idea to check with your doctor before starting any new exercise program, and this is particularly true if you have knee problems. You will want to choose exercises which let you burn calories and build muscle while safely supporting your knees. Low-impact activities are ideal, and fortunately there are many options to choose from. Here are eight to consider:
1. Swimming
Laps in the pool are a great way to safely burn calories and build long, lean muscles. Indoor pools let you swim year-round and resistance pools offer the added challenge of swimming against a current.
2. Water Aerobics
Exercising in water takes the stress off of your joints, making it an ideal exercise for those with knee problems. Water aerobics classes are commonly found in active adult communities throughout the country.
3. Cycling
Whether you climb on a fitness cycle or head out on a biking trail, cycling is a great low-impact exercise. Choosing a recumbent bike, or one with other ergonomic features, may make it even easier to get a safe workout.
4. Walking
Knee problems often mean the end of running, but you can still burn plenty of calories through walking. Many active adult communities feature scenic walking trails and social walking clubs. Try adding walking sticks for another dimension of fitness.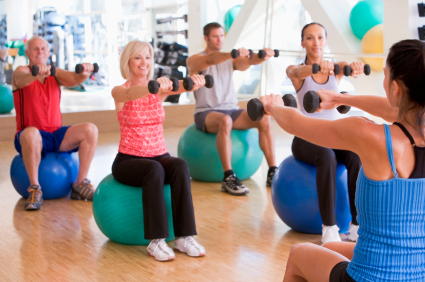 5. Yoga
Yoga includes many different styles of practice. Whether you try a fast-paced power yoga class or a slower, restorative approach, you can easily modify your practice to avoid straining your knees.
6. Pilates
Pilates is another low-impact exercise which uses your own body resistance to gain strength and flexibility. It can be a great way for people with knee problems to safely burn calories and stay fit.
7. Weight Training
State-of-the-art fitness centers in active adult communities usually feature both strength-training machines and free weights. Many facilities also have personal trainers who can help you find the best way to get in shape while protecting your knees.
8. Golf
Many active adults stay in shape with regular rounds of golf or trips to the practice facilities. This engaging sport offers varying levels of activity, plus the social interaction that comes with a challenging group activity. However you choose to stay in shape, knee problems won't keep you from finding ways to stay active in an active adult community.