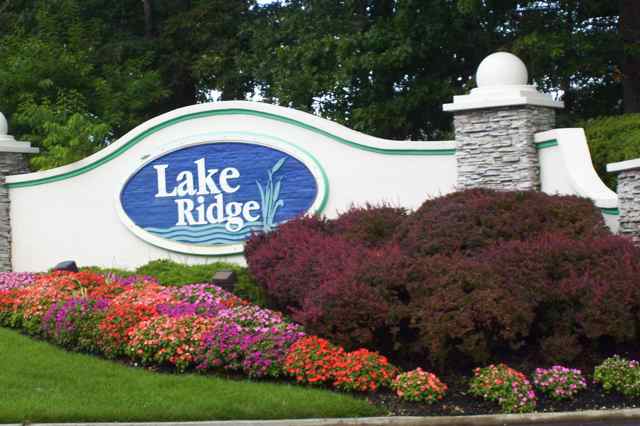 While splashy new active adult communities with sprawling grounds and massive clubhouses get a lot of attention, some retirees prefer to live in a more tranquil, intimate setting. In Toms River, New Jersey, Lake Ridge is an established community that features friendly living, affordable homes, and small-town charm.
Built by the Kokes Organization, Lake Ridge first opened its doors in 1994. The community was completed within four years and now contains 925 single-family homes. Lake Ridge also offers a range of recreational activities, social clubs, and community events to support an active adult lifestyle.
Amenities
It's easy for residents to always know what's happening in Lake Ridge. The community publishes a monthly newspaper which describes upcoming social events, club news, and other items of local interest. For a quick update, residents can also simply switch on the TV, as Lake Ridge has its own dedicated cable TV channel which lists current community events.
Most of the community activities take place at Lake Ridge's central amenity center. The spacious main clubhouse includes game and billiards rooms, a large ballroom, a fitness center, and an indoor swimming pool. An adjacent building houses the arts and crafts studio, a large meeting room, and the community's newspaper offices.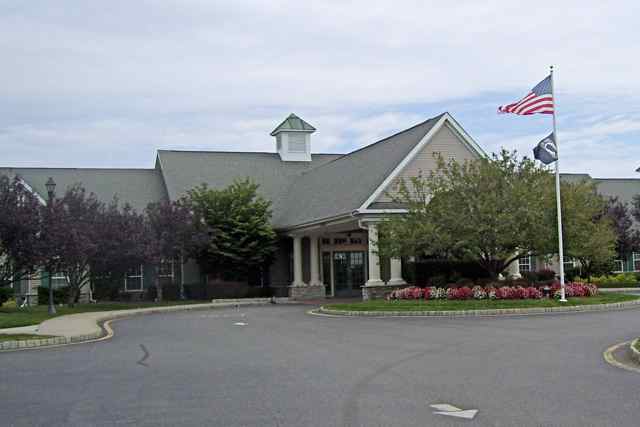 Outdoors, residents can enjoy many familiar amenities. Lake Ridge has an outdoor swimming pool, tennis courts, horseshoe pits, shuffleboard, bocce ball courts, and a basketball court. Two scenic lakes are stocked for catch-and-release fishing, and the larger lake is the perfect setting for the community's Model Boat Building Club to sail their finished boats.
Social clubs are an important part of this friendly community, and there are many groups that will appeal to various residents. Just a few of the interests explored through community clubs include gardening, fishing, golf, travel, sports, bridge, computers, and theater. There is a book club, a music club, a club for singles, and clubs for both male and female veterans.
Homes & Real Estate
The affordable single-family homes at Lake Ridge were originally offered in seven different floor plans. Six of these models feature two bedrooms and two bathrooms in a single-story, ranch home design. Slightly larger, the seventh model has a two-story floor plan which includes three bedrooms and three bathrooms. All of the homes in Lake Ridge include either a one- or two-car garage.
Though Lake Ridge may not be as flashy as some of the area's newer active adult communities, its quiet charm includes mature landscaping and a well-established system of government. The five-member Board of Directors are elected by the community residents, and there are many volunteer opportunities for residents who want to be involved. Lake Ridge also has very reasonable Homeowners Association fees, which tend to be $30 to $40 lower per month than many of the area's newer communities.
While Lake Ridge offers a quiet, small-town charm, it also enjoys close proximity to urban attractions. The community is conveniently located only five minutes from the Garden State Parkway and within easy access to Atlantic City, New York, and Philadelphia.
If you are looking for an affordable active adult community with a tranquil setting and convenient access to urban attractions, you may want to plan a visit to Lake Ridge. This friendly Toms River community may be ideal for your retirement needs.