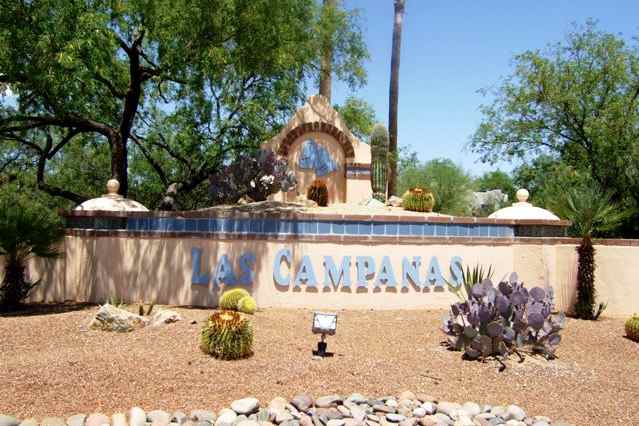 Built by Meritage Homes, Las Campanas is an affordable active adult community that is part of Southern Arizona's extensive Green Valley Recreation, Inc. (GVR). Homebuyers love Las Campanas' newer homes with spacious open floor plans as well as the wide range of amenities which are available to those who live within a Green Valley Recreation community.
Las Campanas Homes & Real Estate
Green Valley Recreation may be unknown to homebuyers outside of Southern Arizona, but its concept is quite simple to understand. The GVR is a conglomerate of 55+ active adult communities which share a mixture of recreation centers, swimming pools, golf courses and other amenities. Las Campanas is just one of the more than a dozen communities which make up the total Green Valley Recreation association.
Residents of Las Campanas have access to all of the Green Valley Recreation facilities, as do the residents of any of the other active adult communities in the GVR. This allows for a greater level of diversity in the available amenities, while each community can develop its own homes and friendly neighborhoods.
Las Campanas is located on the west side of Green Valley, close to many recreation centers and golf courses. Meritage Homes began construction of the community in 1996 and, upon completion, Las Campanas is expected to contain 1,027 homes, including both single-family and attached homes.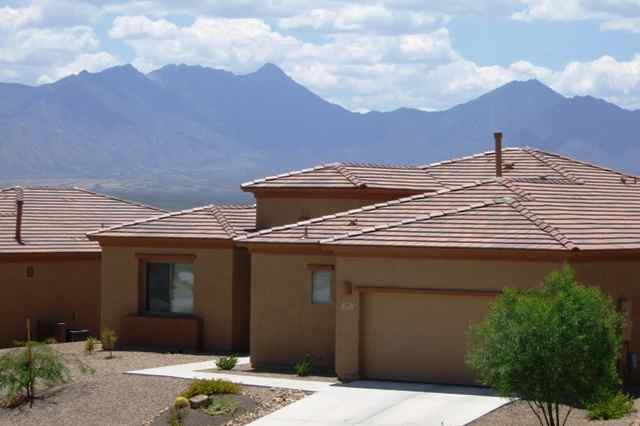 Many home buyers have been attracted to Las Campanas because if offers newer homes that showcases open floor plans and quality finishes favored by today's active adult buyers.
Today, potential homebuyers can choose from Las Campanas' available resale or new construction homes. There are a variety of floor plans found throughout the community, ranging in size from 1,238 to 2,287 square feet. Each offers two or more bedrooms and two or three bathrooms. At a minimum, homes include two-car garages, though many models offer two-and-a-half or three-car garages.
Las Campanas Amenities
Though Las Campanas residents have access to all of the community amenities offered through Green Valley Recreation, one facility—the Las Campanas Recreation Center—is located in the heart of the neighborhood. This 70,000-square-foot clubhouse includes amenities such as a well-equipped fitness center, meeting rooms, an outdoor swimming pool and sports courts for tennis, racquetball, and bocce ball.
Across all of its communities, Green Valley Recreation offers 13 recreation centers, 8 golf courses, 17 tennis courts, 5 fitness centers, 13 heated swimming pools, 11 billiard tables, 52 shuffleboard courts, and 24 multipurpose meeting rooms. There are also restaurants, arts and crafts studios, woodworking shops, photography studios, ballrooms, lapidary studios, picnic areas, multiple sports courts, and much more.
By choosing a home in Las Campanas, homeowners have access to the Las Campanas Recreation Center and all of the amenities offered throughout Green Valley Recreation. They can choose a beautiful, yet affordable home in lovely Southern Arizona, and make the most of a healthy, active retirement.