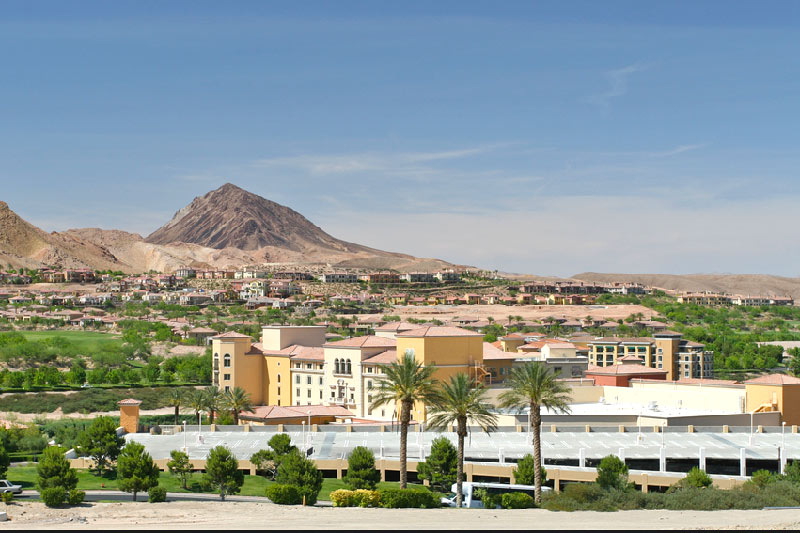 It is nearly impossible to think of Las Vegas without picturing the glittering lights of its famous casino-lined Strip. This impressive stretch of spectacular hotels and casinos bustles around the clock, exuding the powerful energy of high risk and heady promise.
Yet there is more to Las Vegas than glitzy gambling.
Many people considering retirement to Las Vegas might conjure up images days spent by the pool and nights at the casinos. But ask just about any resident of a Las Vegas active adult community and they will tell you there is so much more to see than what the typical tourist experiences.
For active adults, Las Vegas offers a rich geographic history, an assortment of museums, fabulous dining, world-class entertainment and a variety of outdoor recreational activities. Visiting Las Vegas will never disappoint and living in Las Vegas opens the door to these, and other activities year round.
Lake Mead National Recreation Area
Lake Mead was created by the Hoover Dam on the Colorado River and is the largest man-made lake in the Northern Hemisphere. The Lake Mead National Recreation Area stretches over 1.5 million acres, including Lakes Mead and Mohave, and offers many historical and recreational activities.
Take a guided tour to learn about the area, or enjoy hiking, camping, kayaking and other recreational pursuits. Stop by the Alan Bible Visitor Center to learn more about what Lake Mead National Recreation Area has to offer.
The Atomic Testing Museum
Located minutes from the Las Vegas Strip, the Atomic Testing Museum gives the public an in-depth look at the infamous nuclear testing performed in the Nevada desert. Permanent exhibits explore such topics as the Atomic Age, innovative technology, atmospheric and underground testing, and the challenges of nuclear waste. The Ground Zero Theater offers a multi-sensory experience of an above ground atomic test.
Gourmet Dining
For many years, Las Vegas dining meant all-you-can-eat buffets, but a lot has changed in the past decade. Chef Wolfgang Puck was the first to realize Las Vegas' potential for fine dining when he opened his now legendary restaurant, Spago, at Caesar's Palace. In the time since, other gourmet chefs, such as Emeril Lagasse and Charlie Palmer, have followed his lead. For wine enthusiasts, Charlie Palmer's Aureole at Mandalay Bay offers more than 4,000 wines housed in a stunning three-story wine tower accessed by "wine angels" via harness and cable.
World-Class Performances
In Las Vegas, there is a venue for every type of entertainment. The Las Vegas Strip offers renowned productions such as Disney's The Lion King and Love by Cirque du Soleil; headline entertainers including Bette Midler, Wayne Newton, Donny and Marie Osmond, and Barry Manilow; comedians, magicians, hypnotists, stage plays and more. Nearby Opera Las Vegas is a professional opera house that has been delighting audiences for a decade.
University of Nevada, Las Vegas (UNLV)
UNLV welcomes active adult, nontraditional students whether they are coming to college for the first time or transferring previously earned credits from other institutions. Students and non-students alike can enjoy performances at UNLV's Performing Arts Center or cheer on the UNLV Rebels at local sporting events. For those who love Nevada year-round,
Las Vegas Retirement Communities
Sun City Anthem, Sun City Summerlin and Sun City Aliante offer active lifestyles with on-site activities, restaurants and social clubs. Residents can enjoy the communities many amenities while also living in close proximity to everything that Las Vegas has to offer.
Whether residents or visitors, active adults can enjoy Las Vegas for more than its gambling and wild nightlife. With Las Vegas' mild winters and diverse activities, its no wonder that Nevada is gaining popularity among active adults as both a vacation and retirement destination.